Renovations to Avoid on Your Columbus Home if You Plan to Sell in the Near Future
Posted by Donald Payne on Tuesday, August 1, 2023 at 8:38 PM
By Donald Payne / August 1, 2023
Comment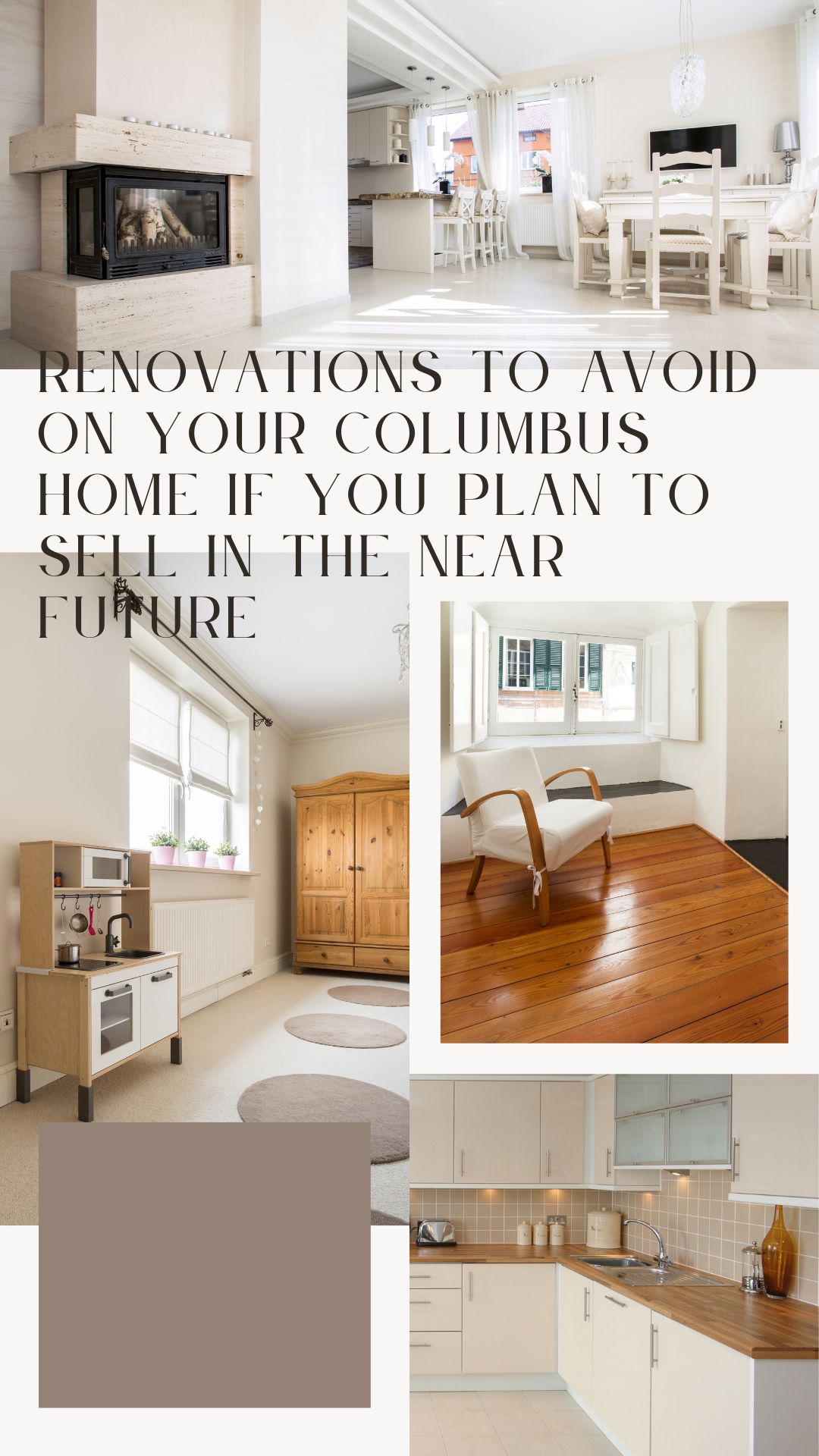 When it comes to our homes many of us could probably instantly think of one or two projects we would love to accomplish to make our home function just a little bit better for our personal preference. Americans spend quite a bit on making improvements to their homes, especially since the pandemic. A recent report by the Joint Center for Housing Studies at Harvard University found that homeowners in the United States spent a surprising $567 billion improving their homes in 2022.
When it comes to making improvements on a home not every project will help to increase its value, however. If you are hoping to sell your Columbus home in the near future it is a good idea as a homeowner to consider how it might impact the ability to resell your home when you make improvements.
Here are projects that can decrease the value of your Columbus home
Built-in electronics
There are many cool and fun technology upgrades that you can add to a home today. However, some of these upgrades are very personalized to preferences and may not be seen as an upgrade or an asset to the next home buyer. This can be especially true as technology quickly becomes outdated and if you install something like a home theater system into the walls of your family room five years later when you go to sell, it could be seen as a large expense to update or rip it out.
Swimming pool
The people this may come as a shock as having a private swimming pool seems like a dream come true. Unless you live in a climate where it is really common and almost expected that you have a swimming pool it won't add much if any value to your home. According to HomeAdvisor, the average cost to install an inground pool is $62,127 without factoring in the costs of yearly upkeep and maintenance. According to recent reports, the return on investment is very low for pool installation at just 56%. So you may only see just over half of the money you spent come back when it's time to sell your home.
Fussy landscaping
Having a really beautiful yard is appealing to potential Columbus homebuyers. But a yard that is overdone can be cause for concern to many homebuyers as this means that it will take a lot of work to keep the yard looking as amazing as it already does. A yard that takes too much effort to maintain can be seen as a drawback to home buyers and they will move on to something with well-groomed landscaping that is low maintenance.
Wallpaper
In the last few years, wallpapers with bold prints have become increasingly trendy. The problem however becomes that they are also very personalized to the specific tastes of the current homeowner. Unless you are willing to go through the painstaking work of scraping the wallpaper back off the walls before listing your home for sale it is better left undone. The wallpaper may look really cool and add something to the personal design aesthetic you have going in your home but it probably won't work for the next home buyer who has a completely different style.
Turning the garage into more livable space
If you could use some extra space for a guest room or another bedroom or maybe even as that game room or home theater room you've always dreamed of, and are thinking about using the garage, stop right there. While it may seem like the logical low-cost plan for adding more space to a home is to turn the garage into a living space it's not always beneficial. Taking a garage out of a home can be seen as a huge drawback for potential homebuyers.
Deciding upon what projects are worth doing
When it comes to deciding if you should make an improvement to your home when you plan to sell in the near future it is a good idea to ask yourself if it will add usefulness to the home for yourself as well as for the next homeowner. It is also a good idea to ask yourself if the improvement is more of a personalized interest item or would appeal to a majority of people. If you are not sure if an improvement would add value to your home it may be a good idea to ask the advice of a trusted real estate agent.
If you are considering selling your Columbus home, please contact me. I am highly knowledgeable in Columbus real estate and make it my focus to help my clients sell their homes with as little stress as possible to receive the best offer possible.