VA Renovation Loans Allow Unlimited Nonstructural Improvements
Posted by Donald Payne on Thursday, August 22, 2019 at 10:49 AM
By Donald Payne / August 22, 2019
Comment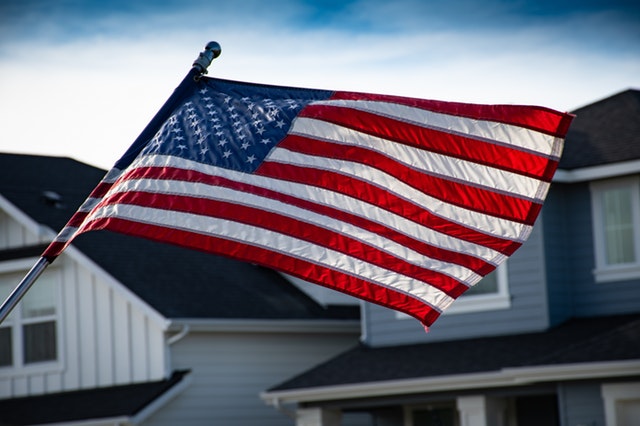 VA renovation loans are relatively a new product and potentially the largest benefit is the ability to combine 100% of the purchase price and home improvement costs into one loan. Of course, the eligibility is to servicemembers only, veterans, surviving spouses with VA loan eligibility, or anyone eligible for a traditional VA loan. This is a great benefit to anyone looking to keep their existing house instead of selling and maybe they just want to fix it up. There may not be enough equity to get a home equity line of credit or a HELOC to finance those improvements so this a VA renovation loan makes an excellent option.
The way it works is applicants take out a home improvement loan and use the after completion or subject to appraised value to determine the loan amount. For instance, if the home is currently worth $200,000 and the homeowner owes $185,000 on it and home improvements add up to about $40,000, there's technically only $15,000 in home equity. But if the home appraises for $230,000 after the improvements, then there is usable equity up to $45,000.
Other benefits include:
Keeping funds in the bank
Combining purchase price and improvements in one loan
Buying homes that other buyers can't
Buying foreclosed homes
Buying at a discounted price
Potentially no money down

VA renovation loans can also help sellers. In several markets across the country homes are receiving multiple offers but some sellers are dealing with slower markets. This is a great way to update or improve the home so that you can compete with other properties. This is a great solution if the appraisal comes back with a lot of repairs that you may not be able to afford.
Speak to your real estate agent about the option of selling as-is versus getting a home renovation loan to improve the property and potentially get more. One of the biggest improvements to this VA home improvement loan is the increased amount of renovation costs. Typically, it maxed out at about $35,000 but now, the renovation loan is unlimited. This could include the actual improvement costs, a contingency reserve, or any type of renovation fees. This also includes items such as inspections and title updates.
If the renovation cost exceeds $50,000, the loan requires a HUD Consultant to be heavily involved in discussing and reviewing the improvements needed. Basically, this person is like a property manager for the loan.
If you're interested in learning more about the VA home renovation loan for any updates or improvements on your existing home or buying a new one, feel free to give me a call at any time. I am well aware of this program and can put you in touch with a mortgage officer that understands and handles these types of loans.