Red Flags to Spot in a Home Inspection
Posted by Donald Payne on Monday, August 2, 2021 at 12:47 PM
By Donald Payne / August 2, 2021
Comment
There is a small amount of risk that homebuyers take when they make an offer on a new home. It is not uncommon for any type of real estate market that the buyer sees the home only once or just a small handful of times before they officially own it. Especially if it is a home that is occupied by the current seller. To help with some of the risks involved a professional home inspection can help to give insight on a property's livable and safe conditions or help to bring to light any problems that could develop in the future.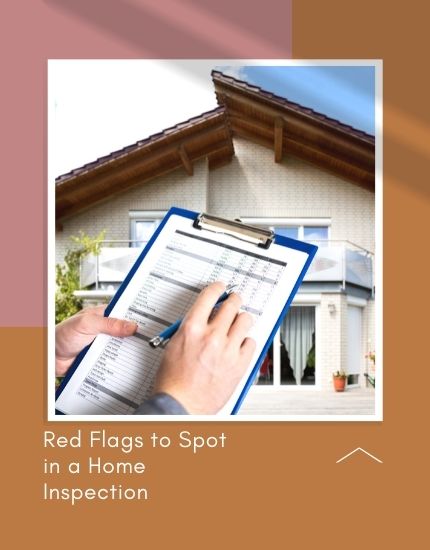 Good Things to Know About Home Inspections
A home inspection is basically a non-invasive examination of visibly accessible areas in a home. It is performed by a trained professional for a small fee. The person looking over the home is called a home inspector and they will have a pre-made list of areas to check on your property including specific systems that are defined by safety standards in the real estate market. A general inspection will give an overview of how certain areas of the home are performing.
Some areas of the home may require more specific and in-depth inspections called special systems inspections. This could be items like mold found in a crawlspace, or an area that seems to signify a leak of a pipe behind the wall. For these items, a specialized inspection performed by a new inspector trained to give a more detailed report may be recommended by a general inspector.
Home Inspections and Brand New Construction
When a home is brand spanking new and has never been lived in or used before many people wonder if it is necessary to go through the extra time and expense of hiring a general inspector. Even though the home has not had wear and tear, age, or taking the abuse of former owners, it is still a good idea to have your own inspection done.
Brand new construction homes will have inspections performed by the construction company, but these inspections are performed with the protection of the builder in mind not the livability of the buyer. To ensure that an inspector is working in your best interest having your own inspection performed is the best way for you to know for sure that the home has been properly constructed and is ready for move-in. It is highly unlikely for even a brand new construction home to have zero flaws or issues that should be addressed before someone moves in. At the very least a home inspector will help to provide a simple punch list of cosmetic items that will need to be addressed before you take full ownership of the home.
More: Can the inspection kill the deal?
When is it OK to Waive an Inspection Contingency on an Offer?
In today's hot seller's market, there are several homebuyers offering to waive the inspection contingency in hopes to win out over other buyers interested in making an offer on the home. In some cases, this may be an OK move, but it should be approached with extreme caution by those who are experienced in the real estate market. In the case of purchasing a single-family property, any buyer waiving an inspection contingency should be prepared with plenty of money saved away should maintenance and repair issues surface in the home.
For more information on homes for sale in Columbus Ohio please contact us any time.
Additional Resources For Home Buyers: