Reasons Renters are Choosing to Buy a Home
Posted by Donald Payne on Monday, October 11, 2021 at 9:02 AM
By Donald Payne / October 11, 2021
Comment
As mortgage rates continue to be phenomenally low there are several renters across the country wondering if they should take the leap into homeownership. Here are some of the main reasons why renters choose to become homeowners.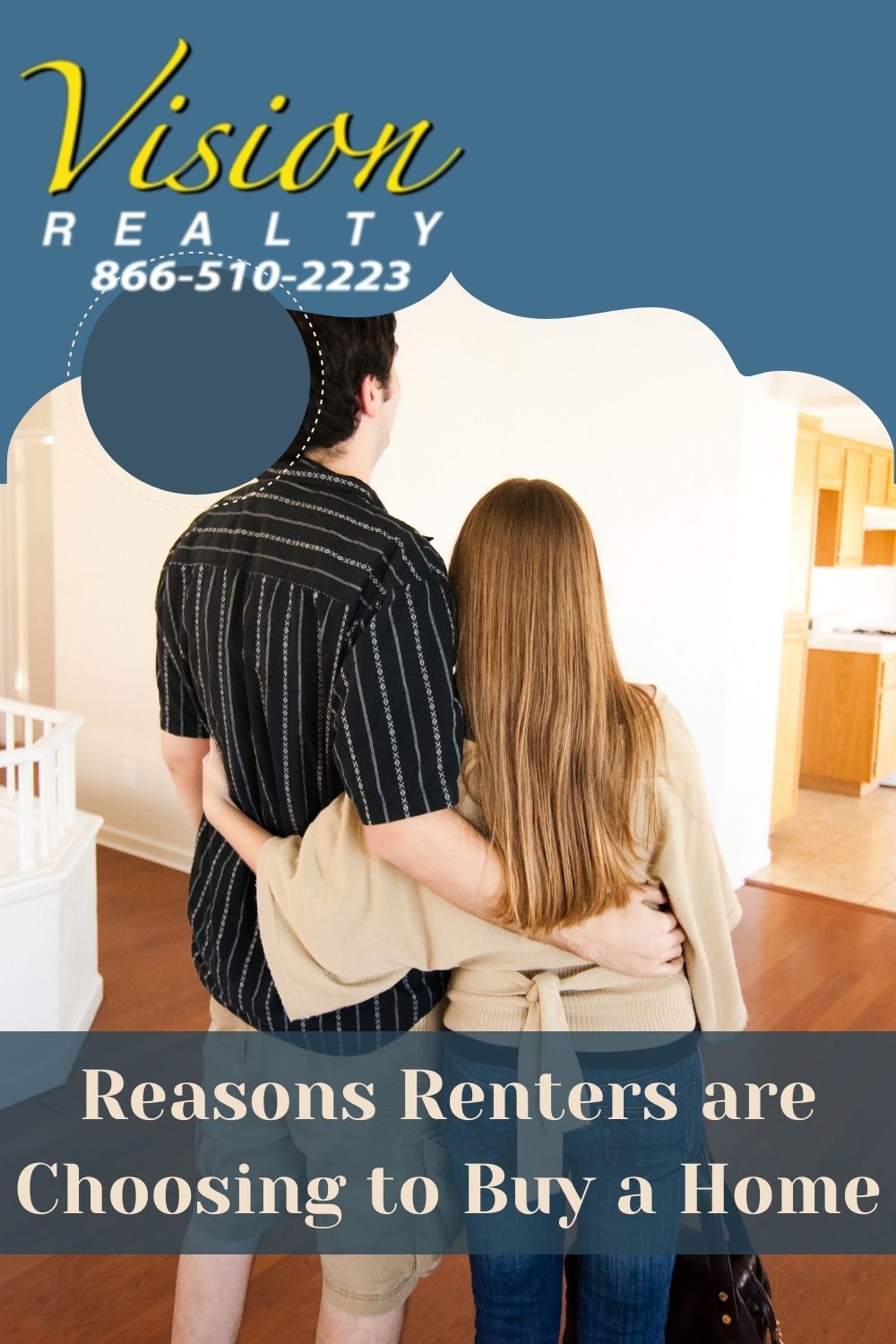 Purchasing a home can mean that you will always know what your monthly payment will be
It is not uncommon for rental prices to increase, especially as the cost of living increases. Rents have been rising significantly for several decades across the country. It is perfectly legal for a landlord to increase rental prices as long as they do it within legal parameters, such as when a rental agreement is up or with a certain amount of notice.
With a mortgage, a home buyer has the benefit of locking in a set monthly payment with a fixed-rate mortgage for the entire life of the mortgage loan. This means that unless you refinance or have an adjustable-rate mortgage you will always know what your home payment will be for as long as you have the loan.
Homeownership helps to build wealth/ financial portfolio
After several studies have been completed across the country all of them have shown that renters most often have substantially lower net worth than those compared to homeowners. The average household net worth of a homeowner was found to be $254,900 and the average net worth of renters was found to be staggeringly less at $6270.
When you purchase a home, monthly payments build equity and help to increase your net worth. Equity is the amount your home is worth above and beyond what is still owed on the home through the mortgage loan. For example, if someone owns a home with a current assessed fair market value of $500,000 and they owe $300,000 on their mortgage loan they have $200,000 of equity that is counted as part of their net worth.
Homeownership allows for a bit more flexibility in some areas
Customizing your home to fit your taste and needs and make it a comfortable place that is all yours is very limited when you do not own the property. A landlord may allow you to switch up the paint or maybe even put your own touch on landscaping for a single-family home, but making structural changes or hanging wallpaper or re-tiling the floor is probably off the table.
When you own your own home, you can make any changes or upgrades you wish to your home as long as they are within permitted building codes for your location (or in some areas with a homeowner's association you will need to be within the bylaws of your homeowner's association). Often times even with these limits there is still much more freedom to make changes to your living space to make it all yours.
In a recent survey, 63% of homeowners listed the flexibility to do whatever you want with your own space as a driving reason to own their own home.
If you are ready to take advantage of the many benefits of homeownership in Columbus Ohio, please contact us anytime.