Radiant Heating: Why Consider It?
Posted by Donald Payne on Sunday, June 5, 2022 at 5:43 AM
By Donald Payne / June 5, 2022
Comment
Radiant heat may seem like an extravagant luxury to some, but it can be one of the most energy-efficient heat sources in a home. Some of the newest radiant heat products can save homeowners anywhere from 5 percent to 30 percent on monthly heating costs. It is also shown to provide a healthier environment inside the home according to the U.S. Department of Energy.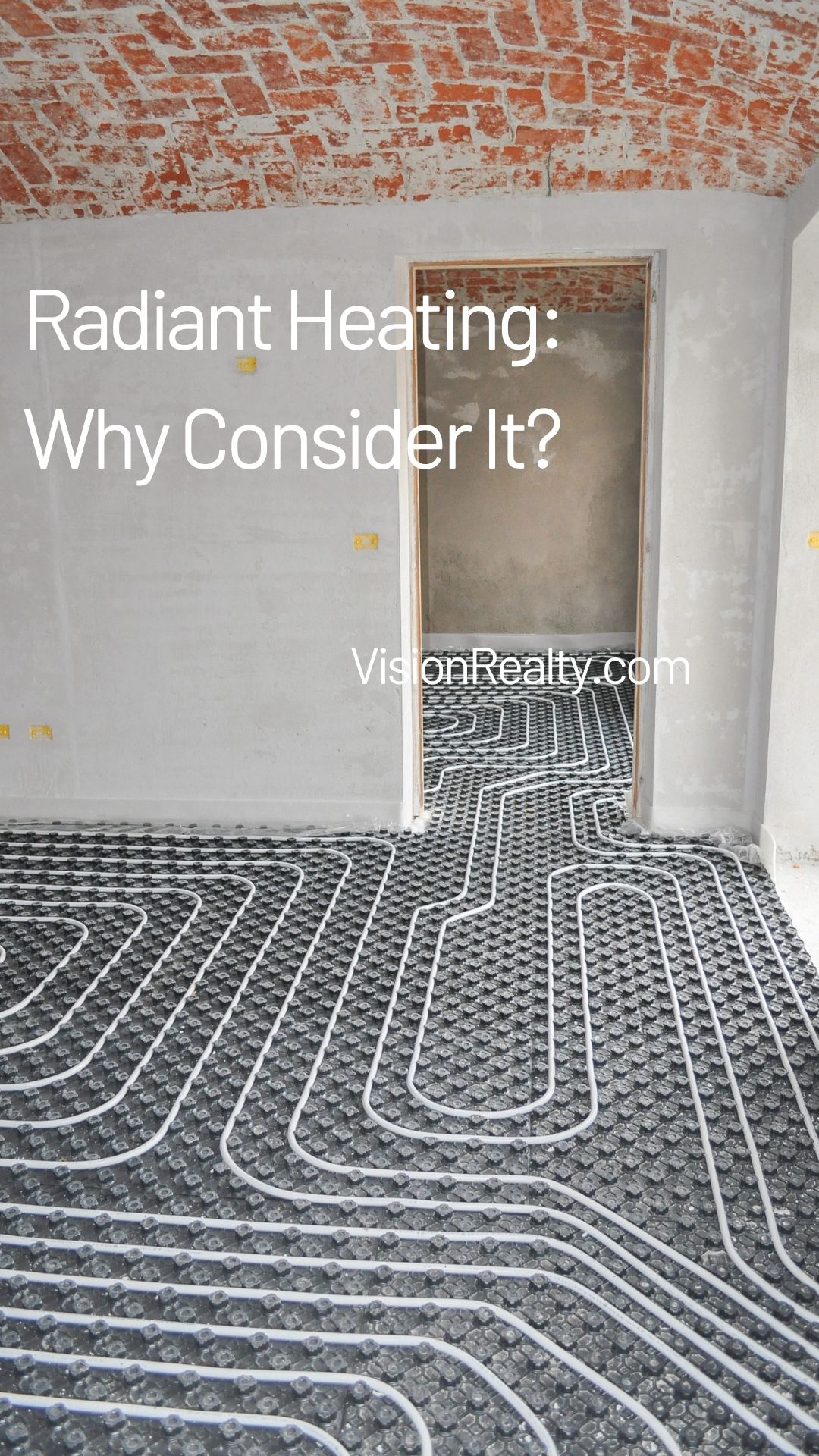 If you are considering if radiant heat is worth the larger investment to install here are some things to consider.
How Radiant Heat Works
There are several different types of heating elements that provide radiant heat. Radiant heat is simply the transfer of heat from a hot surface. Radiant heat comes in the form of a fireplace, cooktops, and electric heaters. Perhaps the most commonly thought of radiant heat source is heated floors.
There are now more than just flooring systems that provide heating sources as you can now choose to install panels in your wall or ceilings in your home. The most common radiant heat floor systems release heat into the room and the heat is absorbed by objects inside the home. The floor has a gentle warmth to the touch feeling and it provides a sort of quiet and comforting mood throughout the home. The nice thing about radiant floor heat is that temperatures stay more steady and consistent within the home.
There are three different types of radiant heating systems provided by different sources including electric, hydronic, and air. Electric systems use electric coils tucked into panels most often in smaller areas and not often used as a means of universal heat for the home. Hydronic systems use boilers to heat water that is pumped through tubing underneath the heated surface this is the most energy-efficient radiant system and is often used as the main heat source. Air systems use forced air but are considered the least energy efficient.
The perks of radiant heating
Electric forms of radiant heat can be inexpensive to install.
There's no loud noise with radiant heating systems such as with forced air units.
Radiant systems provide more consistent and uniform heating for the entire home
Since air is not blown around air quality within the home is better
Hydronic radiant heating systems or some of the most energy-efficient systems for heating homes
More: 5 Ways to Save on Your Heating Bill
A few drawbacks to radiant heat
Radiant heat is more expensive to install than other heating systems
If you are not currently remodeling your home it can require major work to install this system especially if you are planning to put it in your floor
The installation time is a little bit longer as compared to other systems
Can take some of the height out of a room by raising the floors
Will radiant heat impact the resale value of your home?
The impact of radiant heating systems on the fair market value of a home is hard to quantify. In general, the percentage of return on investment is pretty small. It can really depend upon the area and type of home that you have. In some property types, radiant heating could be looked at as more desirable. If your heating system has helped to save money on your energy bills this could be a bigger selling point, however. Energy efficiency has always been a big seller in homes.
For more information on purchasing a home in Columbus and surrounding areas please contact us anytime.