5 Questions to Determine if a Landlord Should Offer a Month-to-Month Lease
Posted by Donald Payne on Wednesday, March 3, 2021 at 9:41 AM
By Donald Payne / March 3, 2021
Comment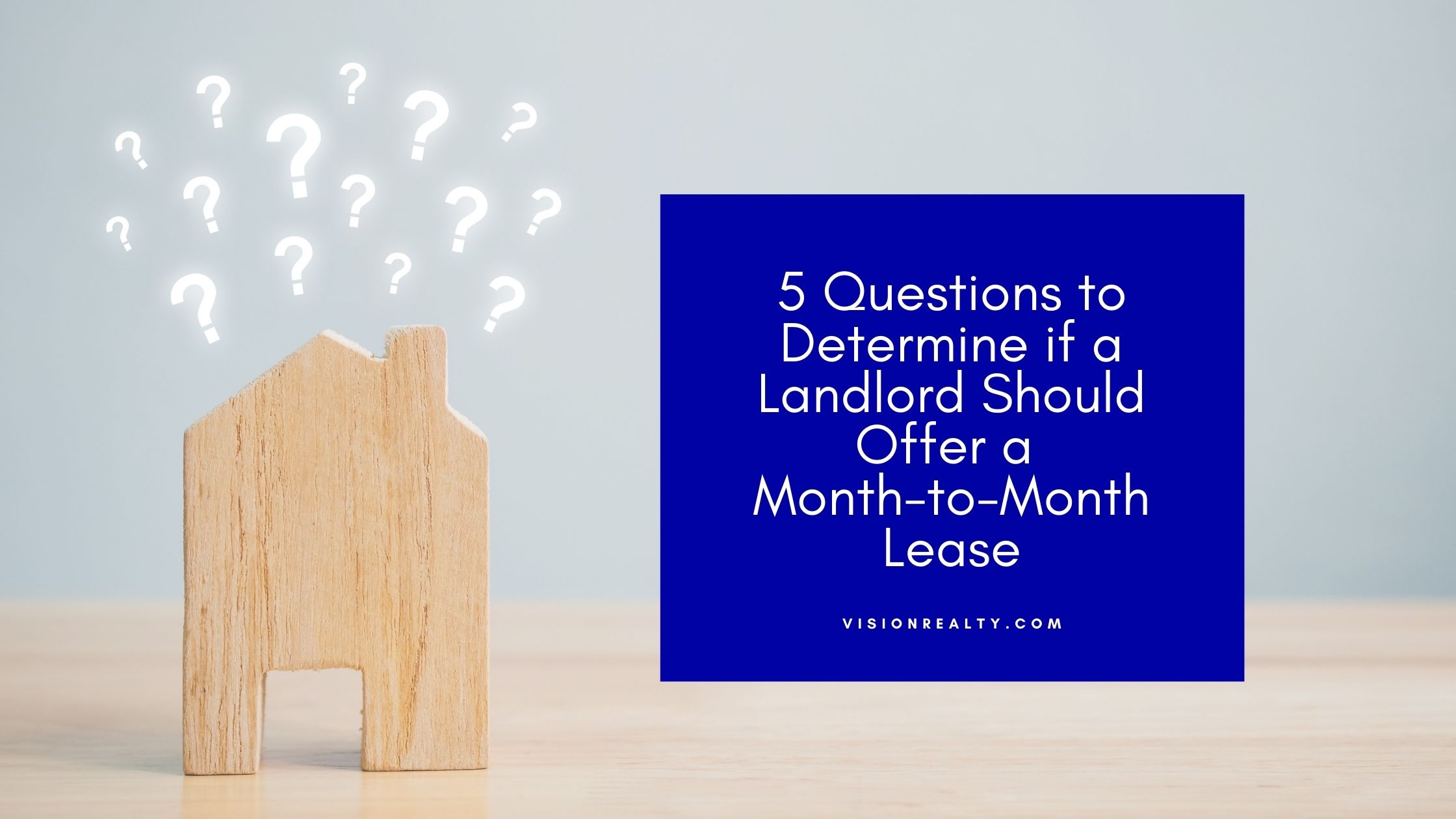 In some cases, month-to-month leases may be a more effective and efficient way to run your property rentals. Here are some questions to ask and help determine if offering a month-to-month lease option would be beneficial for you.
Is Eviction Likely?
Longer-term leases are great to keep residents in your rental for longer, but they also make the eviction process more difficult should it be needed. If there are a large number of potential residents and you are having trouble thoroughly screening them all, starting them out with a month-to-month lease could prove helpful. You can transition responsible tenants to longer-term leases as they gain a positive track record. This creates a win-win situation for the tenant and landlord.
More: Finding a Deal Even in a Seller's Market
Do Residents Need Flexibility?
It is always good for a landlord to know the demographic of the type of renters in their area. Maybe you have a rental in a military town, college town, or near major corporations known to relocate employees regularly. In these types of areas, month-to-month leases make more sense because the majority demographic of renters need short-term options.
Related: Pros and Cons to renting a condo vs. a house
When Will the Lease End?
Will the end of a longer lease hit at a time when it could be difficult to fill an empty rental unit? For example: will the lease end during the holiday season when new rentals are typically slower? If you are renting to a college student, a shorter 9-month lease would be more beneficial than a year-long lease. It would allow the lease to end when the student is out of school for the year and eliminate the need for students to sublet the rest of their lease during the summer or walk away and default if they cannot find a person to sublet or if subletting is prohibited in the lease agreement.
Are Market Rent Costs Constantly Fluctuating?
Charging higher rent than other rentals all around you could cause your rental spaces to sit vacant for longer. If you adjust your rent to be more in line with fair market value it will help you to retain renters. Some markets can go through periods where that fair market rent number fluctuates often. If you are in a market where this is happening shorter lease terms may be more helpful. It can allow you to adjust rent rates as the market shifts. In general, renters expect month-to-month leases to be just a bit higher than longer-term leases and this can help a landlord to compensate for any sudden vacancies or the cost of switching tenants.
Are You Reviewing Your Current Leases?
Knowing what leases you have, when their term is up, and if they are bringing in good results for you and your tenants is a smart move. Periodically adjusting them to help you to alleviate even minor but consistent headaches with tenants will allow you to continue to manage with less stress.
Planning on buying a home to rent out or considering property management, give us a call. It's s tough market out there right now but with the right home, it may be right up your alley. Contact us below for more information on Columbus real estate.
Related: How to Fund a Real Estate Investment