Practical Tips for Relocating to a New Area 2023
Posted by Donald Payne on Thursday, March 16, 2023 at 3:12:31 PM
By Donald Payne / March 16, 2023
Comment
Relocating to a new area can be an exciting experience, but it also comes with unique challenges. From finding the right neighborhood to packing up your home and settling into a new job, many components need consideration when moving somewhere unfamiliar. To help make this transition easier, here are some practical tips to make relocating less overwhelming and more enjoyable. From suggestions on how best to research an area before committing, organizing your move efficiently, and advice on how to get acquainted with local resources upon arrival. Find out how you can successfully move and settle into your new community without succumbing to stress or feeling overwhelmed by the process.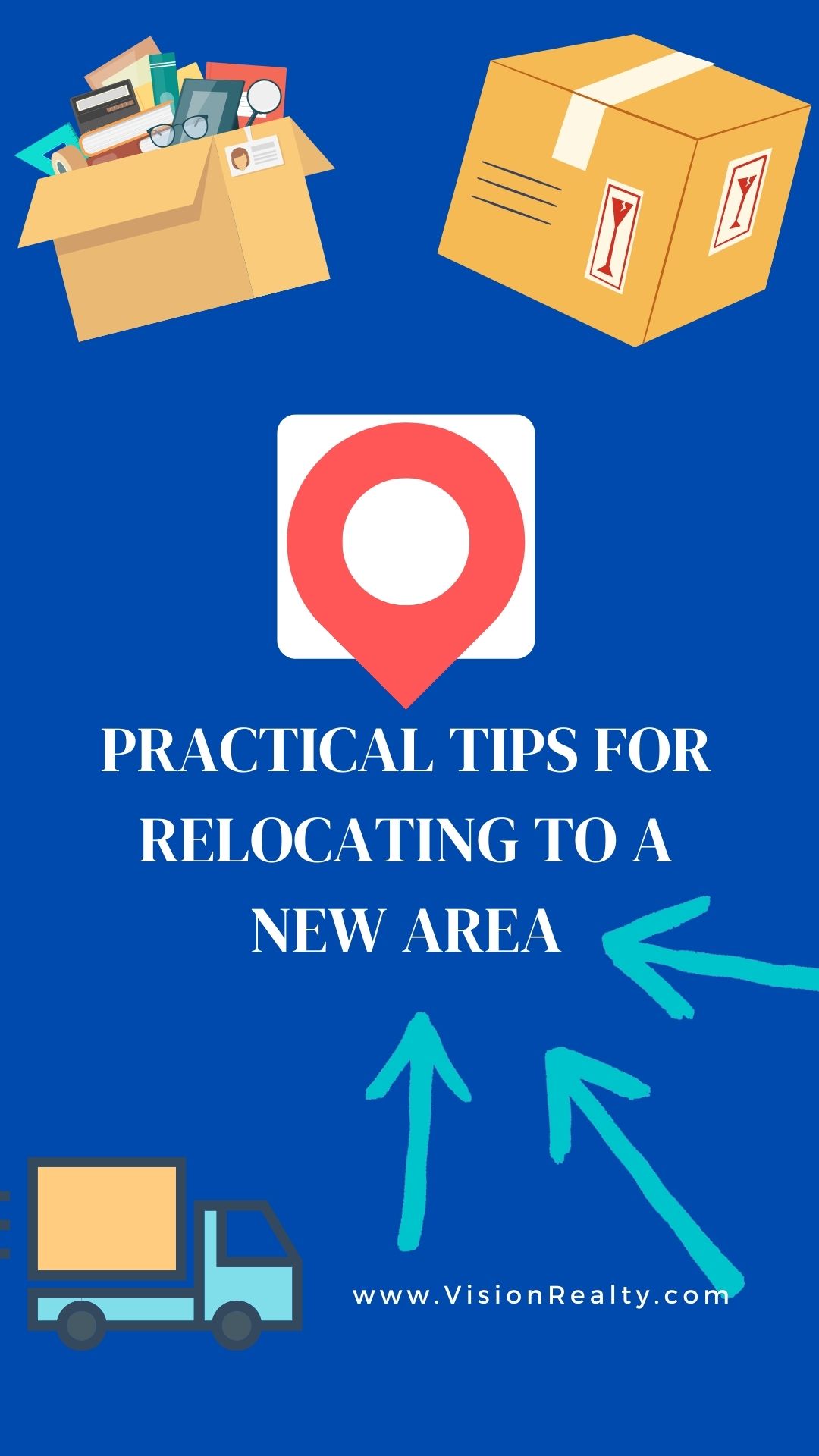 Researching Your New Area
Researching a new area before relocating is important in making your transition as stress-free as possible. It's essential to take the time to investigate the neighborhood beforehand, looking into school districts and crime rates of various cities and towns in order get a complete picture of what daily life will look like. Furthermore, thoroughly researching prospective employment opportunities and housing costs helps ensure you have evaluated all aspects associated with uprooting your current lifestyle for something unfamiliar.
Start by searching online for local media outlets, such as newspapers or magazines, which can provide accurate information about recent events occurring in your intended destination. Online forums dedicated to discussing anything from real estate trends to city attractions are great sources of feedback from people familiar with an area group who can offer riveting first-hand accounts of their experience living there.
Choosing the Right Neighborhood
When it comes to relocating, selecting the right neighborhood is essential. In addition to researching a given area's amenities and conveniences, it is also important to anticipate any potential issues that could arise in the future. Fortunately, there are several steps you can take when trying to choose the best possible neighborhood for yourself and/or your family.
Start by ensuring you have access to educational resources. If you have children or plan on having some soon, confirming they can attend a reputable school should be one of your top priorities. Visit schools in person before committing - this will allow you to gain knowledge about the local education system. After all, you may even look into purchasing a home near a local school. Consider looking into daycares or preschools available nearby, too. Some school districts often provide helpful information about these kinds of programs during open houses or parent orientations, which could greatly assist with planning for your move ahead of time.
Next, getting familiar with transportation options in an area. Whether this means researching public transit schedules or noting how close grocery stores are to home can go a long way. Investigating what kind of recreational activities a city has can also help create feelings of security- biking trails and parks are all great things check out beforehand!
Budgeting for Your Move
Budgeting for your move is vital to relocating to a new area. Costs can vary immensely depending on where you are moving and the distance you need to cover. When budgeting for your move, it's important to factor in the cost of packing materials such as boxes and bubble wrap along with the cost of renting a truck or hiring movers if needed. Additionally, costs related to food, accommodations, and transportation during the actual move should also be accounted for. Making a comprehensive list will help ensure that everything is remembered and considered before making any commitments.
When done right, budgeting for your relocation doesn't have to break the bank! The internet contains many helpful tips on how best to save money while planning. For example, large items like solid wood kitchen tables can be left behind or sold. Cutting down on the large bulky items that must be transported will lower moving costs.
Organizing Your Move
When relocating to a new area, organizing your move is a crucial part of the process. The sooner you begin packing, researching and scheduling movers or truck rentals; the better off you will be. Creating an inventory list with two columns - one side for packing and the other for donated items -will help keep everything organized during this step in the relocation experience. For easily breakable possessions, it is also recommended to use bubble wrap or special box padding as extra protection. Make sure to label each box clearly so that once it reaches its final destination, it will be easy to know which room everything belongs to. Don't forget necessary documents such as passports, birth certificates and driver's licenses. Keep these items secure because they are not easily replaced.
Make plans before moving day, like setting up electricity accounts and finding local grocery stores in town- these tasks may seem simple. Still, they could translate into valuable time saved after moving into your new home sweet home!
Setting Up Necessary Utilities
One of the first things people must consider when relocating to a new area is setting up necessary utilities. Prioritizing and arranging for various services such as gas, water, garbage pickup, and electricity at the time of move-in can help remove last-minute pressure. However, it is important to be aware that some utility providers require deposits before establishing service. Utility companies may also offer discounts for new residents in their service areas, so it's always worth inquiring about potential savings.
Making New Connections
Making new connections is an integral part of relocating to a new area. Having connections in your new neighborhood can introduce you to businesses, services, and people that can help with the transition process. The first step in making connections is getting involved in the community through social activities. This may include joining local groups such as churches or sports teams or attending a monthly potluck dinner hosted by neighbors. Anything that gives you an opportunity to meet like-minded individuals will help build these relationships over time.
In addition, don't be afraid to reach out via online platforms such as social media or websites dedicated specifically for connecting newcomers, who likely want access to similar services and resources as you do! Searching for networking events on these sites could be beneficial; find one geared towards promoting "we-oriented cultures" – they are more focused on helping others network versus building up one person's skills portfolio. Regularly attending events not only introduces you to more people but also helps with creating deeper bonds over shared interests, professional pursuits and/or personal anecdotes.
Getting Acquainted with Local Resources
Relocating to a new area can be daunting. It's not just about packing up and moving away from your known friends, family, or job. It also means settling into an unknown environment without existing connections or resources.
To help make the move less overwhelming and more enjoyable, here are some practical tips for getting acquainted with local resources when you arrive in your new area:
Firstly, start by researching online forums for information on the local town or city where you're relocating. Here you will find reviews of neighborhoods as well as informative threads on neighborhood amenities like schools, hospitals, and supermarkets. This is a great way to get an accurate understanding of what living in the area is truly like before committing to anything long-term. Additionally, use this research time to set up important appointments with real estate agents so that relocation will feel manageable.
Next step – reach out! Introduce yourself to locals; connect online via Facebook groups that offer advice and support for newcomers to your town, attend networking events targeted toward transplants, and knock on the doors of neighbors to introduce yourself. Do whatever it takes so that you have people who can show you around and guide you on how things work within the community upon arrival. Once settled into a routine, life starts feeling much easier, but enlisting local contacts early makes a big difference during transitions such as these!