Organizing Tips for Attics and Basements to Create More Space
Posted by Donald Payne on Thursday, March 5, 2020 at 3:43 PM
By Donald Payne / March 5, 2020
Comment
Putting space-efficient storage systems into your basement and/or attic can make these areas look and feel much more spacious and luxurious. Expertly organizing these areas makes life easier when you need to find something in the day to day living, gives you more space to live in, and cleans up traditionally cluttered areas. It can also help you to sell your home faster.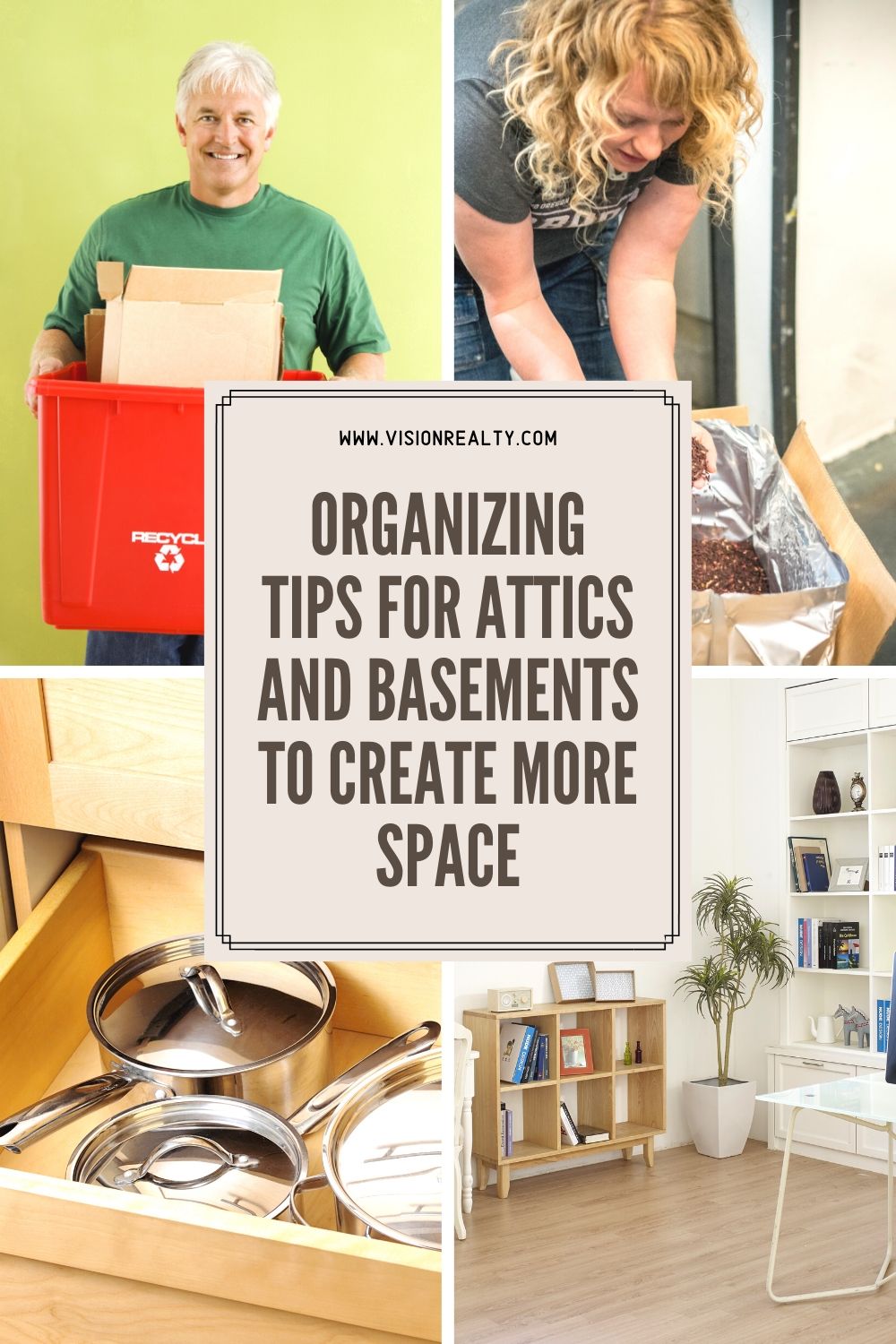 Here are some great storage ideas for attics and basements:
Conceal any mess or clutter with built-ins
This is an easy way to bring more value and a nicer aesthetic to any room. An added bonus: built-ins are a fairly easy DIY project. The best place for built-ins is little nooks like under the stairs. It's a great way to use that awkwardly shaped unusable space. If you are not the savviest with handyman projects you might want to hire someone to do it for you or help you out. Built-ins are a great feature that will not only help your space become more useful it will make it look better. Built-ins are also appealing to potential buyers. Who doesn't love easy and simple storage solutions?
Separate it with a Curtain
This is possibly the most budget friendly way to get those storage items out of sight. So if you have an area that is akin to a closet or a walk-in closet, hang a curtain rod and make it into a storage closet by hanging a cute curtain of your choice.
Make Rafter Space Available
At first glance, the rafters in an attic seam structurally useful, but also seem to take up a significant amount of space. Have this space do double duty by turning it into a large shelving unit. Create long wall to wall shelves that sit within the rafters to place those things you don't use on a daily basis like seasonal decorations and extra bedding out of the way.
Clear Bins
Clear bins are every organized storage area's best friend. Not only do they keep things in neat little boxes, you can see what is inside of them. It is so much easier to see a stack of bins and be able to easily find what you need by just looking inside the bin without having to take each one out of the stack or off the shelves and open them up to find out what is inside.
Since clear bins are so much more convenient to use they can be a little more expensive. If you don't want to pay the extra cost because it will add up when you have to buy several, investing in a label maker and labeling the end of the box that is exposed in the stack or on the shelve is also a great idea.
Making storage spaces easier to use and creating more room for livable space in your home does not just breathe life into these areas and help you to love your home again. It can also make your home more appealing when you decide to sell it. Many buyers are looking for homes that offer extra livable space as well as organized storage spaces to keep their belongings.