Options for Funding a Columbus Home Down Payment in a Small Amount of Time
Posted by Donald Payne on Thursday, March 2, 2023 at 7:24 PM
By Donald Payne / March 2, 2023
Comment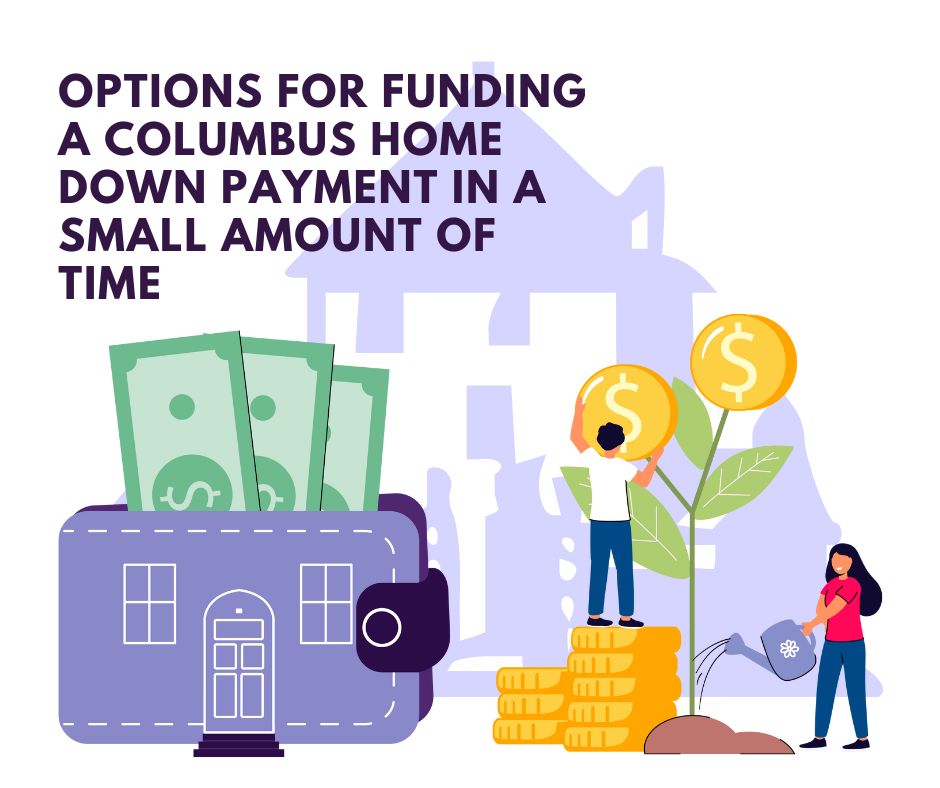 Purchasing a home in Columbus is no small investment. A majority of home buyers especially first-time buyers will seek the help of a mortgage loan to help them finance their Columbus home purchase. When purchasing a home with mortgage assistance the mortgage lender 99% of the time is going to require a down payment from the borrower. A down payment is money from the borrower's pocket paid into the purchase of the home as a way of communicating to the lender that they are serious about this purchase and plan on being responsible for making monthly mortgage payments.
Often homebuyers will take time to save up for a down payment as it can be a significant sum of money. Many second-time homebuyers will use the cash they profit from the sale of their former home. When you are a first-time home buyer the task of coming up with a down payment boils down to you saving up money or using other means.
In some cases, home buyers are unable to take the extra time to save up funds for a down payment and need to find a significant sum of money to make a down payment in a lesser amount of time.
Use Your 401k to Help
A majority of 401(k) accounts will allow the account holder to borrow up to 50% of the balance in the account or up to $50,000 (whichever is the lesser amount). It is good to make sure you read the fine print about the rules and regulations regarding this. The key word here is borrowing from the account. This money will need to be paid back in a specified amount of time. If it is not paid back on time there can be up to a 10% interest charge.
IRA
Getting money from an IRA (individual retirement account) can be a helpful means of funding your down payment. Unlike borrowing from a 401 (k) there is no penalty for first-time buyers. There is no need to repay the money. But it is worth talking about if this is a good move with a financial advisor.
Your Employer
Some companies have programs that help employees with their downpayment for a home purchase. It may be worth looking into if your company has a program like this and what the rules and regulations look like for using the program.
State Assistance
Many states have programs to help first-time buyers to be able to turn the dream of homeownership into a reality. To find these programs ask your knowledgeable real estate agent. You can also google down payment assistance for your state or call your state government to ask them about down payment assistance programs they are offering. Make sure you are well aware of all of the terms for using this assistance.
Family Gift
Some mortgage lenders with certain loan programs will allow a first-time home buyer to receive a gift from a friend or loved one in the amount of up to 15,000 tax-free from each helper. There is a regulation to this, it must be proven that the money is in fact a gift and not a loan that will be expected to be paid back to the gifting party over time. Paying the money back is considered as another loan and this will increase your debts and is seen as a risk.
If you are feeling like homeownership is just out of reach because of your ability to save or find the money for a down payment these are some options worth considering.
For more information on purchasing a home in Columbus and surrounding areas please contact us any time