On a Home Tour, Ignore These Items
Posted by Donald Payne on Monday, December 6, 2021 at 10:28 AM
By Donald Payne / December 6, 2021
Comment
No matter the type of property you are searching for, there is a significant number of details in every interesting property that you must evaluate before you make the choice to submit an offer for purchase. Often the home tour will help you to access this information about a home. Some of these items can include how long the home has been on the market, what the property's actual physical condition is, the culture of the neighborhood in which it is located, whether it will be a sustainable and smart investment that will hold value, and so much more.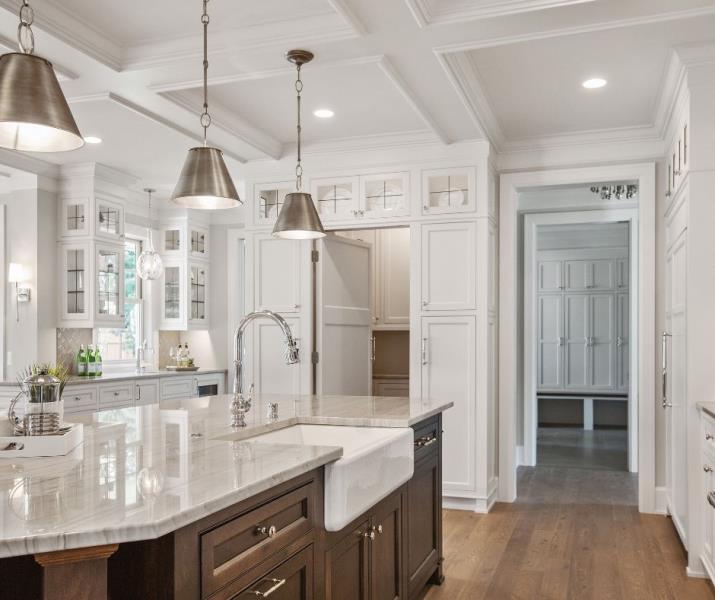 Sometimes the information overload can be so much that it can tend to distract a buyer from the most important objectives in purchasing a home. Even the most focused and knowledgeable of homebuyers can get distracted and forget main priorities. In many scenarios, unless a buyer is specifically searching for a fixer-upper, they want a home that is move-in ready or something that needs very minimal work or only a few cosmetic touchups upon moving in. Often a majority of buyers tend to pay a large amount of attention to a property's appearances and smaller secondary issues. It is said by real estate experts that buyers would be much better off prioritizing some of their focus on less obvious aspects such as anything that could have a significant financial impact or play a large role in a purchase decision.
Here are some things that buyers should give little or no attention to during an in-person home tour of a property.
Staging and décor
Though a beautifully staged home does appeal to buyers, and is more likely to sell quickly and more successfully than those that are cluttered outdated or unfurnished, the purpose of staging is to highlight the home's best features and possibly cover up its shortcomings. Staging can give a home life and personality and get a buyer to become enamored with the decorative aspects during the home tour that they forget about other things in the property. What a buyer needs to remember is that they are purchasing the empty space. When walking through a home, make sure to focus more on the bones of the property and not get too distracted by the trendy window coverings, and clever use of the most popular home décor colors.
More: How to Stage the Perfect Home Office
Outdated paint colors and design details
Some buyers may overvalue tasteful staging techniques, while others can get caught up in homes that might have outdated items that could be an eyesore. It is not uncommon for homebuyers on home tours to become obsessed with how awful the wallpaper is, or how ugly the orange paint is, or how outdated the flooring has become. Look away! These are all items that have a pretty simple and minimal cost impact to fix.
More: 5 Tips from the Experts to Increase Value
The dream kitchen
A gorgeous kitchen Is something that can excite a buyer right away during a home tour. Seeing a brand-new kitchen with top-of-the-line countertops and high-performance appliances can be an easy selling point. A buyer should never assume that because a kitchen looks amazing and is up-to-date that it does not have any problems. Beyond the brand labels of the appliances and the overall look of the kitchen, make sure that the form and functionality are actually what you would desire from your home's kitchen. Even a pretty kitchen can become a hated one if it is not something that functions well for your lifestyle.
More: How to Mix Metals in Your Kitchen
Impressive and expensive upgrades
Some high-end upgrades can impress even the most discerning of buyers when on a home tour. An expensive 8-inch oak plank floor is very gorgeous, but it can't distract from other more important attributes of the property. Do not let these impressive finishes distract you from factors like the age of the home or the quality of the heating and cooling system. Make sure you know that the basic fundamentals for a well-functioning home are in place before getting excited about the marble tile in the bathroom.
More: 5 Curb Appeal Trends
For more information on purchasing a home in Columbus and other surrounding areas, including current available properties in a certain neighborhood, or scheduling a home tour of an available listing, please contact us anytime.