New Albany is One of America's 50 Best Cities to Live
Posted by Donald Payne on Saturday, February 1, 2020 at 12:28 PM
By Donald Payne / February 1, 2020
Comment
A Company named 24/7 Wall St. recently collected data from over two dozen different categories to comprise a list of the 50 best cities to live in in the United States. 24/7 Wall St., according to the description on their website, is a Delaware based corporation that runs financial and opinion news over the internet. Their articles are continually republished by other large news outlets including MSN Market Watch, USA Today, and AOL.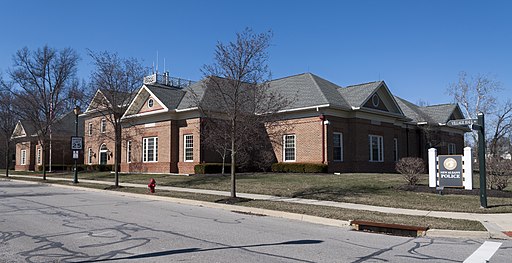 In their research, 24/7 Wall St. looked at the affordability, economy, standard of living, and community of each town. To make sure the list was compiled of cities all over the country and not just one location, only the highest-ranking city in each county made the list. Data was collected from several reputable sources including the United States Census Bureau and the Centers for Disease Control and Prevention.
Though it is very difficult to measure with a list how enjoyable it is to live in any particular place (as how likable a town is or how happy someone is living somewhere is subject to their personal preferences and opinions), the list looked for areas with many factors of universal appeal to a wide range of people. These factors include things that most of us would probably look for in a place to settle down such as traffic/short commute times, walkability, good public transportation, affordable living costs, job availability, things to do, crime rates, and access to needed services such as grocery stores and hospitals. Population growth was also taken into consideration because it can show that an area is attractive to new residents. Many of the cities on the list have greater population growth than the country as a whole from the years of 2013 to 2018.
For more information on the list of America's 50 Best Cities to Live or to see the other 50 cities that made the list click the title link in this sentence. Let's take a look at why New Albany made the list.
New Albany
New Albany came in right at the middle of the top 50 list as number 25. Here are some of New Albany's highlighted statistics:
Population: 10, 896
5-year population change: Up 33.9%
Median Household Income: $203,194
Average Unemployment Rate Over the Last 5 Years: 3.9%
Located just under 20 miles from the Ohio capital of Columbus, many residents of New Albany enjoy a short commute to work. Many of the jobs in and around Columbus are high paying as is evident by the median New Albany income. This is more than triple the national median, while the cost of living in New Albany is 13.4% less expensive than the national average cost of living.
It is easy to see why the population of New Albany has grown significantly as people flock to live here.
Want an inside scoop on all of the things that make living in New Albany special, including the best neighborhoods to suit your lifestyle? We have a friendly and knowledgeable team that can help you find the perfect New Albany home. Contact us any time.
Image by Sixflashphoto [CC BY-SA (https://creativecommons.org/licenses/by-sa/4.0)]