More Home Buyers are Favoring Re-Sell Homes
Posted by Donald Payne on Thursday, August 12, 2021 at 8:56 AM
By Donald Payne / August 12, 2021
Comment
Data was recently released showing that 60% of homebuyers last year said they would prefer a brand new construction home to an existing home that was being re-sold. Currently, however, buyers are changing their preferences and reverting to favoring a home that is already built.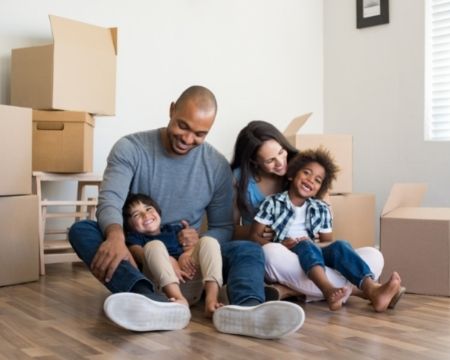 In a recent consumer confidence survey, results have shown that the number of Americans planning to buy a home in the next six months is the same as it was back in March, but the percentage that plans to buy a brand new construction home is much lower for the same period.
The National Association of Homebuilders has also confirmed this data and their housing trends report. Existing homes are now at the top of homebuyer demand currently. The fourth quarter of 2020 saw 42% of homebuyers hoping to find a brand new construction home, 31% of buyers looking for an existing resale home, and 27% of buyers just hoping to find any home for sale at all. In the second quarter of 2021, the numbers changed to 33% of homebuyers searching for brand new construction, 35% searching for an existing home, and 32% hoping to find either type of home just hoping to get into something that fits their needs.
Why do real estate market experts feel that this shift has happened among homebuyer preferences?
There are many reasons why a home buyers preference would shift some of the most predicted reasons include:
The process of purchasing a resale home that already exists can move faster: due to material shortages, many builders may not be able to guarantee a house will be complete and ready to move in at a certain date. This includes material shortages such as lumber and appliances. Purchasing an existing home that has been re-sold already has these things ready to go.
No unexpected price changes during the buying process: as varying items all across the American economy are seeing inflation the price that someone is quoted at the beginning could become drastically different than the actual cost of a brand new construction home when it is complete. There are many price hikes in several areas including the price of land, labor, lumber, and so much more than many builders are including escalation clauses in the price negotiation to cover rising expenses. With an existing resale home, there is no price hikes the final negotiated upfront price is the price you pay.
If you are a homeowner in Columbus and surrounding areas looking to sell your house it is now more attractive than ever to interested buyers than it was just earlier this year. For more information on buying or selling a home in Columbus and surrounding areas please contact us anytime.