Mistakes That Effect Home Value and Receiving Top Dollar Offers on A Home
Posted by Donald Payne on Tuesday, September 20, 2022 at 1:07 PM
By Donald Payne / September 20, 2022
Comment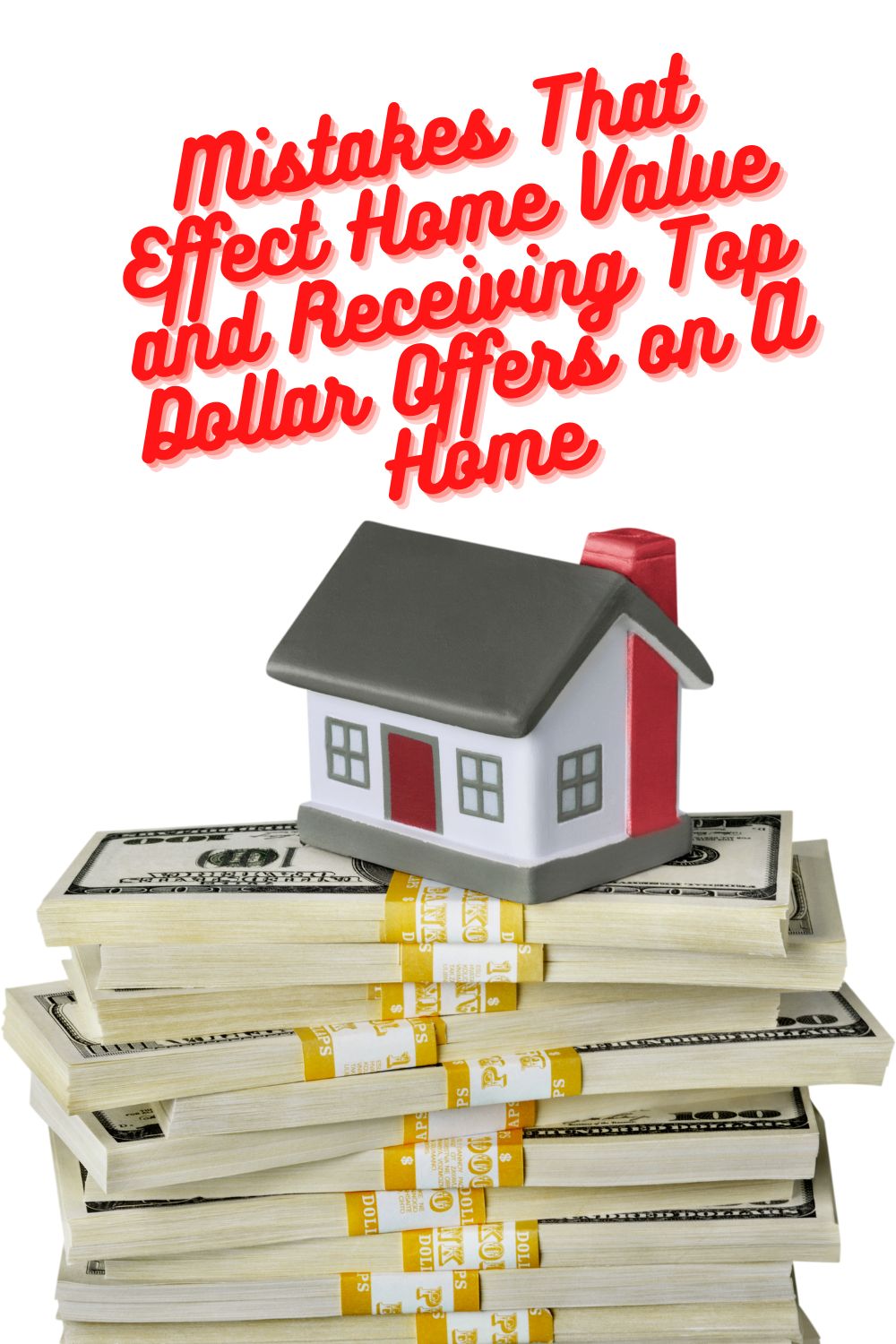 We are still within a seller's housing market and it is still a great time to buy or sell a home. If you are considering selling your home it is good to hire an expert real estate agent to help you prepare your home to be officially listed. Many buyers make the mistake of thinking selling a home is as simple as taking some pictures and setting an asking price.
There is more that goes into preparing a home for its most successful sale. As such there are some common mistakes that buyers sometimes make that end up costing them hundreds or even thousands of dollars in the final sale price.
Mistakes that impact a home's value and the final sale price
Ignoring curb appeal
Before having photos taken, or taking them yourself (not recommended), you want to make sure you are considering what your home looks like on the outside and this includes the landscaping surrounding it. If the exterior of the home looks tired, outdated, or unkempt, it can be a big turn-off to potential buyers.
This is why so many products available for purchase on any level, from cereal to toys, to televisions, etc. come in stylish packaging. The strategy is to catch a buyer's eye with the overall good look of the product. Often buyers will not continue on to other attributes like function if the home does not look appealing.
Getting rid of all bathtubs
Bathrooms are an important part of the home to buyers and having an outdated bathroom is a turn-off for a large set of buyers. But beyond an outdated bathroom is having no bathtub in the home whatsoever. A new trend in bathrooms is trading out bathtubs for large luxurious walk-in showers. While this might be a good move for a master bathroom retreat, it is not a good idea to get rid of every bathtub in the home.
Holding on to style from a bygone era
The current styling trends such as grandma chic or cottage core for home decor give nods to the past, but outdated styling makes a home feel old and like a huge project for renovation. There are some buyers looking for a project but a majority of these buyers are not looking for a major upheaval. Most buyers hope to find a home in a more neutral state and in good condition that will enable them to move in right away and make their own style changes to personalize the space in their own time.
Covering up or glazing over issues like pests and odor
Two big issues in homes that are seemingly invisible during a first walk-through but often found out later are issues caused by unpleasant odors and insect infestations. It is a legal issue to know that there is an insect problem in a home and not disclose it upfront. Odors that are a cause of larger issues like smoking in a home might be masked by lighting a candle but are often still noticed as a huge turn-off. An unpleasant smell sends the message that the home is not taken care of.
Leaving needed repairs undone without communication
When you go to purchase any type of product unless you are specifically looking for something that is used for a cheaper price you are expecting that the product will be in its best working condition. The same is true of buying a home. Unless a home buyer is searching for a lower price tag and some work to do, they want a home to be as clean and in shape as possible. Leaving small maintenance projects undone can result in much lower purchase offers.
For more information on selling your home in Columbus and surrounding areas please contact us anytime.
Get Started on the Selling Process With These Tips: