Making Friends in a New City After Moving
Posted by Donald Payne on Tuesday, March 29, 2022 at 11:37 AM
By Donald Payne / March 29, 2022
Comment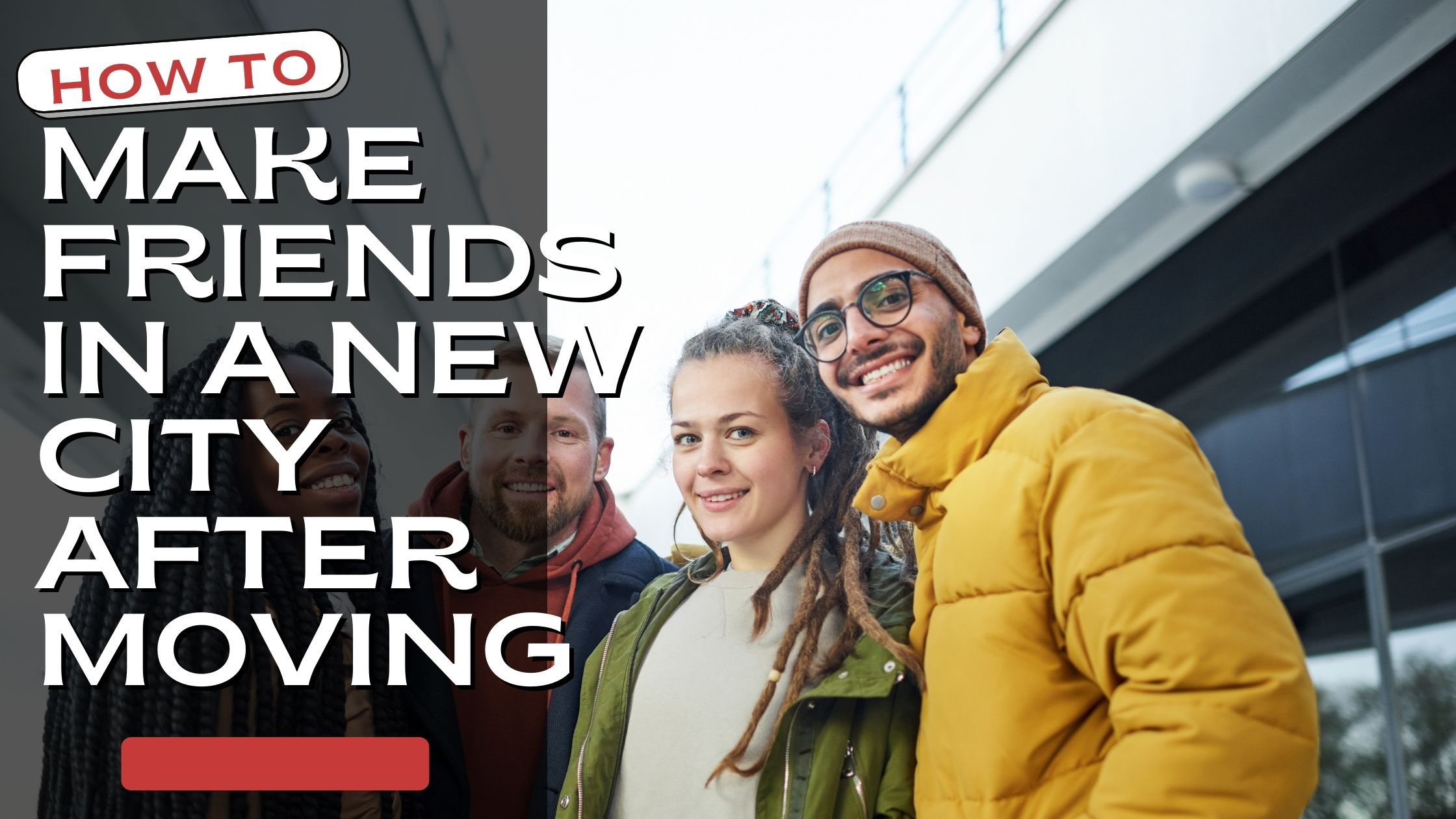 Making new friends no matter where you are at is never easy. Finding a new group of people can be a creative task when moving to a whole new location. Here are some tips to help you find like-minded people you enjoy hanging out with when you have moved to a brand new location.
Attitude is Important
Even if you are extremely lucky and have moved to a city full of social events and pride in a community with tons of outgoing people ready to welcome you in, these first friendly faces may not necessarily become actual friends.
You of course will create some interest as being the new person in the room, but you want to make sure that you are projecting energy and excitement that attracts people and draws their interest. Moving can be hard and there's probably a bunch of underlying nervousness and feelings going on about how you will fit into your new community. When you are in a situation trying to meet new people just try to relax and go with the flow.
Remember it Won't Happen Overnight
In some rare cases, you may find a person that thinks exactly as you do and you become the best of friends, but most often it is not going to happen this way. It will take several tries to find people you feel comfortable and in sync around and enjoy communicating and spending time with.
Don't Worry About Making a Large Number of Friends
Though it is enticing to dream about moving to a new location that you love and make a large group of friends that you are close with it is a much more attainable goal to start out with making one friend.
This one friend will more than likely have other friends and as you get to know them you will get to know the other people that they enjoy hanging out with and chances are your group of friends will slowly grow from there.
Get Involved in Your Favorite Activities
When moving to a new location glean from the knowledge of professionals helping you get acclimated into the area, like your local real estate agent. Ask them if there are programs in the area that offer activities that you are interested in. Or simply ask them what might be the best source of finding clubs and activities in your new city.
There are many different things that you may be surprised that are offered in the new location that you would have always dreamed of getting involved in where you used to live. Things like book clubs, adult sports clubs, hiking, theater, crafting, gardening, music, and so much more. Especially if you are relocating to a fairly large city like Columbus Ohio.
Once you find an activity take a step out of your comfort zone and actually sign up and show up for it. Once you get there make sure to talk to people, don't expect someone to come to you. Another way to be seen is to help with the operations of the club, not just be a consuming participant. For example: offer to help out by setting up or cleaning up. This will help you to get to know the person in charge who may know more about the other people who show up and can help to get you acclimated more quickly.
There are so many great things to get involved in, in Columbus. For more information on relocating to Columbus and Columbus area real estate please contact us any time. We would love to help you make your transition to the city as easy as possible.
More on Columbus