Largest Intel Chip Factory Coming to Columbus
Posted by Donald Payne on Sunday, February 27, 2022 at 8:28 AM
By Donald Payne / February 27, 2022
Comment
The Intel company just recently announced that it has chosen a location just outside of Columbus in Licking County to build what will be one of the world's largest "mega-site" complexes of chip factories in the world.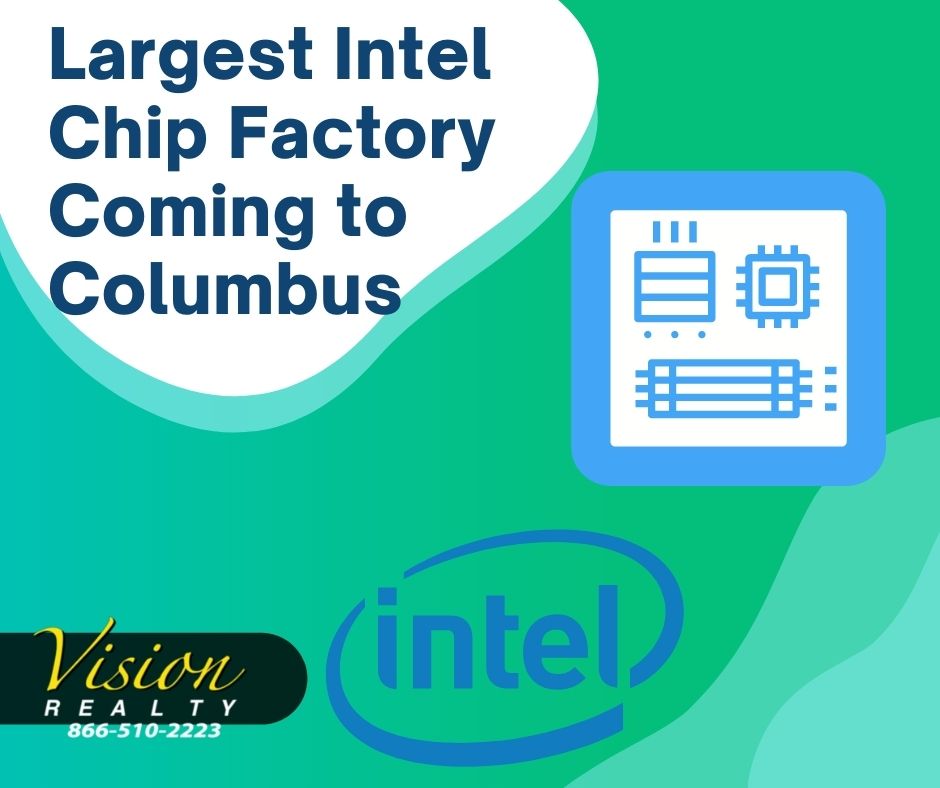 The location in Licking County is about 1,000 acres in size and will bring several great job opportunities into the Columbus area. The beginning phase is projecting a growth of 3,000 jobs at the Intel company and 7,000 construction jobs while the site is being built. In addition to these jobs, will be tens of thousands of support jobs across various fields as well as long-term jobs across many different companies including suppliers to Intel and partners.
Construction for this new mega-site is expected to begin as early as late this year. Chip manufacturing is expected to begin in 2025. This is exciting news for Ohio as Intel has not constructed a new manufacturing facility in almost 40 years and the Columbus Ohio area will greatly benefit from various different levels of economic growth.
Intel's Commitment to Building Community
At the other current U.S. manufacturing facilities, Intel has a long record of upholding corporate responsibility within the communities in which they operate. Intel plans to bring these same standards and practices to Licking County and the greater Columbus area.
They plan to begin this commitment with a focus on building green and eco-friendly manufacturing facilities. The goal for this very large plant is to be powered by 100% renewable electricity and additionally operate on net positive water use with zero total waste contribution to landfills. These are part of Intel's 2030 companywide sustainability goals.
Intel does not only plan to be friendly to the environment in which the new plant will be built; they also have hopes to invest in education. Intel would like to contribute to the development of skilled talent by investing $100 million across the next 10 years in partnerships with area universities, community colleges, and the United States National Science Foundation.
Partnerships are planned for a large range of activities including collaborative research projects and building semi-conductor-specific curricula to associate and undergrad degree programs. The Ohio State University is eager for what this might bring to their educational programs and the added interest of potential students hoping to enter the vocation of technology. It will do a great deal to help further strengthen the ability of the school to attract a new generation of talent.
For inquiries about the new job openings that the Intel processor factories will create you can learn more at the intel.com website.
For more information about living in Columbus, including available real estate in Columbus and surrounding areas, please contact us at any time.
More Local News: