5 Key Factors that Help Determine the Value of Your Home
Posted by Donald Payne on Monday, August 3, 2020 at 8:31 AM
By Donald Payne / August 3, 2020
Comment
One of the first questions every homeowner asks when they are considering listing their home for sale is, "how much money can I sell my home for?" This question is especially common during a seller's market like the one we are currently in. There are several key factors that Realtors and other market professionals use to determine or assess the value of a home. When listing your home, having the right asking price is important to the success of the sale.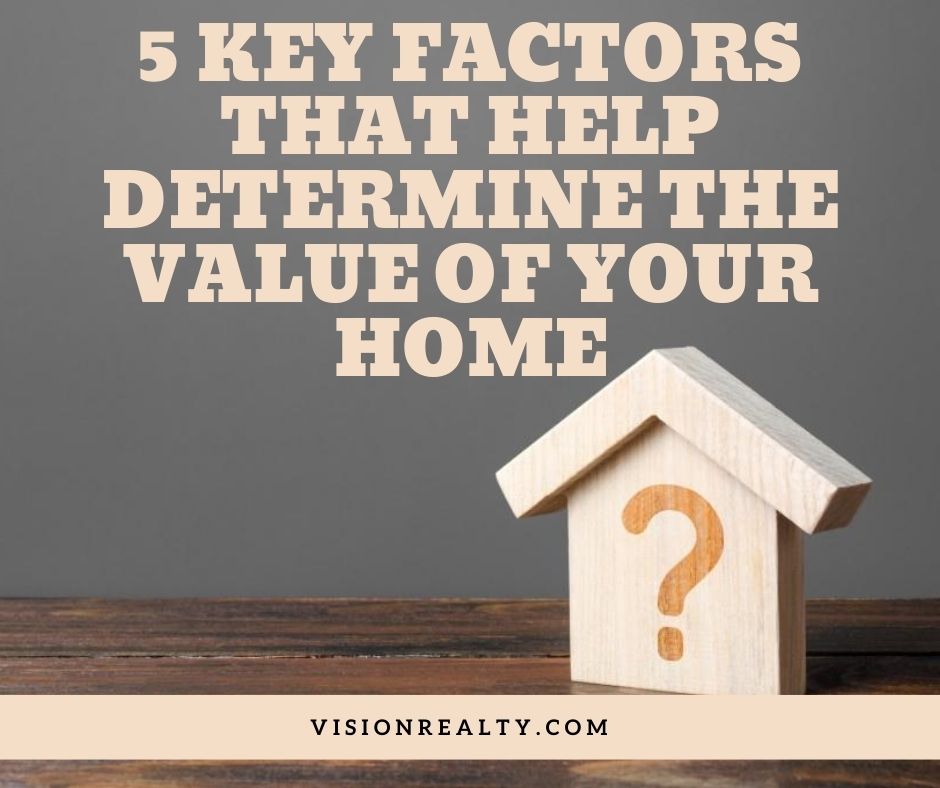 So what factors help determine what your home is worth?
Location
When buyers think about what they want in their next home the first thing on the list is where they want to live. If you have the most beautiful of mansions, but it is in a neighborhood you don't like you won't care about how amazing your house is. Homes in highly desired locations will bring in higher prices because people are willing to pay more money to live in an ideal location.
Size
Size matters when it comes to home value, especially right now as people are hanging out in their homes longer and looking to buy homes with more livable space. No matter where you are, the bigger a home is the more expensive it will be. In addition to livable space bringing more value to a home, so does the size of the outdoor space, but the outdoor space needs to be in usable condition the same as the home.
Comps
What is a comp? Comps is short for comparables which refers to homes in the same neighborhood you can compare yours to. To help get an idea of what buyers may be willing to pay for your home it is best to look at homes with the same features of your home in the same neighborhood/location. To asses comps a realtor will look at homes of the same size and similar features that have been sold in your neighborhood within the last few months to get a good idea of what someone would be willing to pay for your home.
Renovations, Updates, and Finishes
If you own an older home and have done some work to improve or update it this will add value to your home. That is all work that the buyer will not have to do to keep the home in good shape. Installing quality finish materials like solid wood cabinets and stone counters will add even more value. When a home is filled with quality materials that will hold up and last longer buyers acknowledge that and are willing to pay more money.
Related: What Happens if My Listing Expires?

Overall Condition
If your home has a roof that is 20 years old, or a furnace that is just a year from complete replacement these things will make an impact on the value of your home. Older homes do have value, but the value comes when the maintenance has been done on schedule and everything is in good shape. Anything that a buyer would need to put money into will bring down the price of the home.
More: 5 Online Resources to Determine Value
Homes are selling very quickly right now, but the homes that are well cared for with attributes buyers are wishing for sell faster and for more money. If you need help selling a Columbus home please call us any time.
For all Columbus Real Estate - Contact Vision Realty