Is it Possible to Waive an Appraisal Contingency on the Purchase of a Columbus Home?
Posted by Donald Payne on Wednesday, May 3, 2023 at 4:26:25 PM
By Donald Payne / May 3, 2023
Comment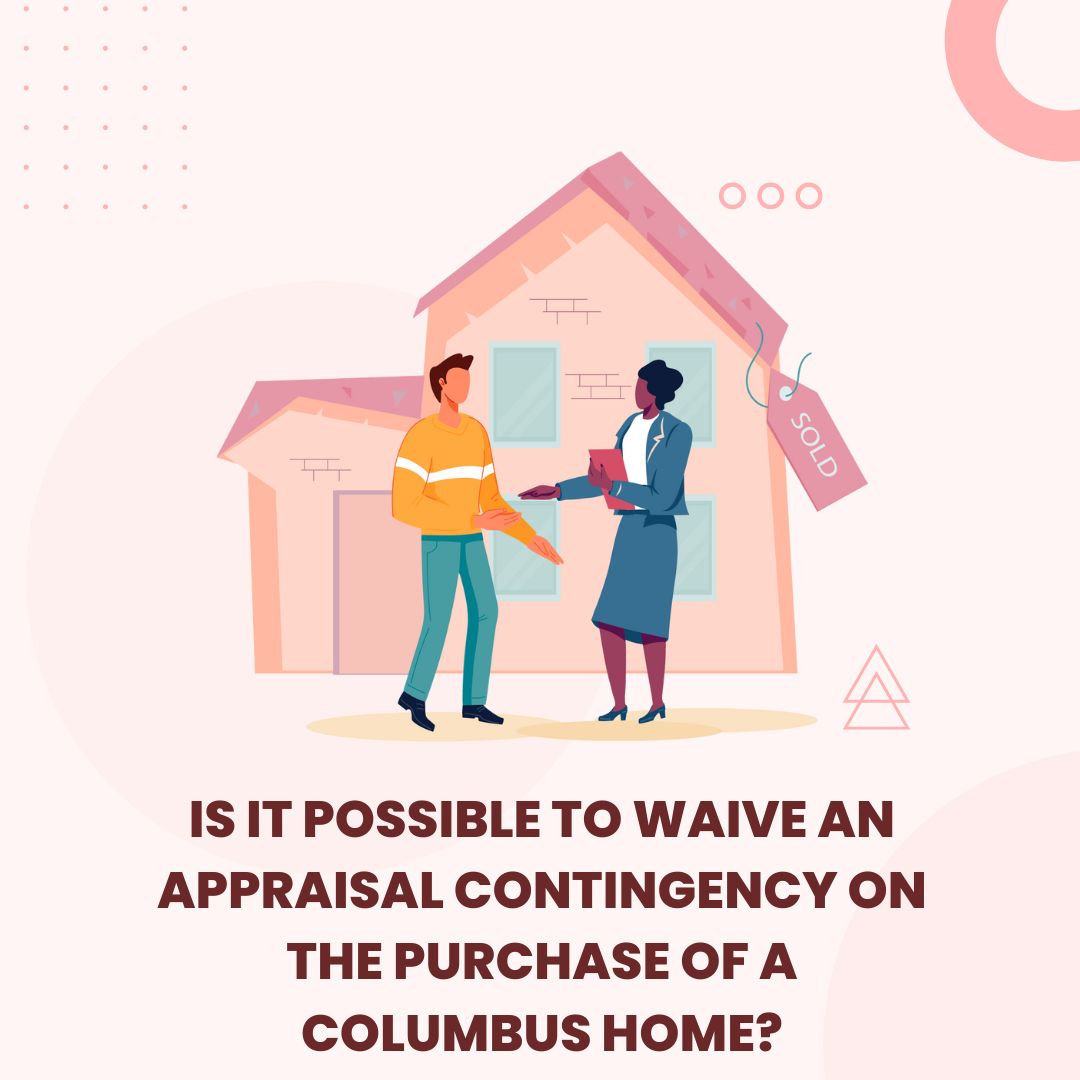 The low inventory of homes for sale in Columbus and pretty much around the country has brought buyers to do some interesting things in a competitive real estate market to have their purchase offer accepted on the home they are interested in.
In some cases, buyers have opted to waive standard purchase contract contingencies to help the home sale move along more quickly. Some eager home buyers have tried to waive the appraisal contingency. But is this really in a buyer's best interest?
Explanation of an appraisal contingency
The appraisal contingency is commonly included in a home purchase contract to give a home buyer the ability to seek a professional opinion about the actual market value of the property they are making an offer on.
Making sure that a purchase offer is not far above the actual appraised value of a home is standard practice especially when the home buyer is planning to purchase the home through a mortgage loan. Buying a home well above its actual value is seen as a big risk. A mortgage lender will often deem an appraisal as mandatory for releasing money lent out to purchase a property as they do not want to take the risk of lending more money than your property is worth.
Why a home buyer might choose to waive the appraisal contingency
Waiving an appraisal contingency means that the buyer is hoping to appeal to the Columbus home seller by eliminating the possibility for the purchase of their home to fall through. This doesn't mean the buyer is getting rid of their ability to have an appraisal they are just letting go of the opportunity to negotiate a different purchase price if the appraisal does not meet the value the home buyer believes it should.
Waiving this contingency is not as common as it was back in 2020 and 2021 when homes were so incredibly competitive with multiple buyers that people were doing everything possible to have their offers accepted.
Most often contingencies were waived on the part of cash homebuyers that did not need to meet any lending requirements. Research from the National Association of Realtors showed that 29% of home buyers waived the appraisal contingency in June 2021 across the country. This number has fallen since then but it's still at 24% as of February 2023.
Is it a good idea to waive an appraisal contingency?
There are very few cases where it might make sense for a Columbus home buyer to waive an appraisal on the purchase of a property. If you are purchasing a property with a mortgage loan then this option is almost 100% off the table. It is highly unlikely a mortgage lender will continue with your loan without the security of a professional appraisal. If you plan to mortgage a home and waive the appraisal you need to be certain of the property value and ready with personal cash on hand to pay for the difference because a lender will not lend more than the property is worth.
If you are a seasoned Columbus real estate investor and have made several investment property purchases you may be well-versed in property value assessment or you may have a professional at your side able to tell you what a property is truly worth. In this area, you may be highly knowledgeable and confident about making a smart offer on a home and are prepared with extra funds to cover your purchase.
It is not advised that an appraisal contingency be waived in most homebuying circumstances, however. It is always best to keep this contingency in your purchase contract to ensure you are making a smart purchase.
For more information on buying or selling real estate in Columbus please contact us anytime.