Is it a Good Idea to Purchase a Columbus Home with Cash?
Posted by Donald Payne on Wednesday, January 18, 2023 at 2:42:26 PM
By Donald Payne / January 18, 2023
Comment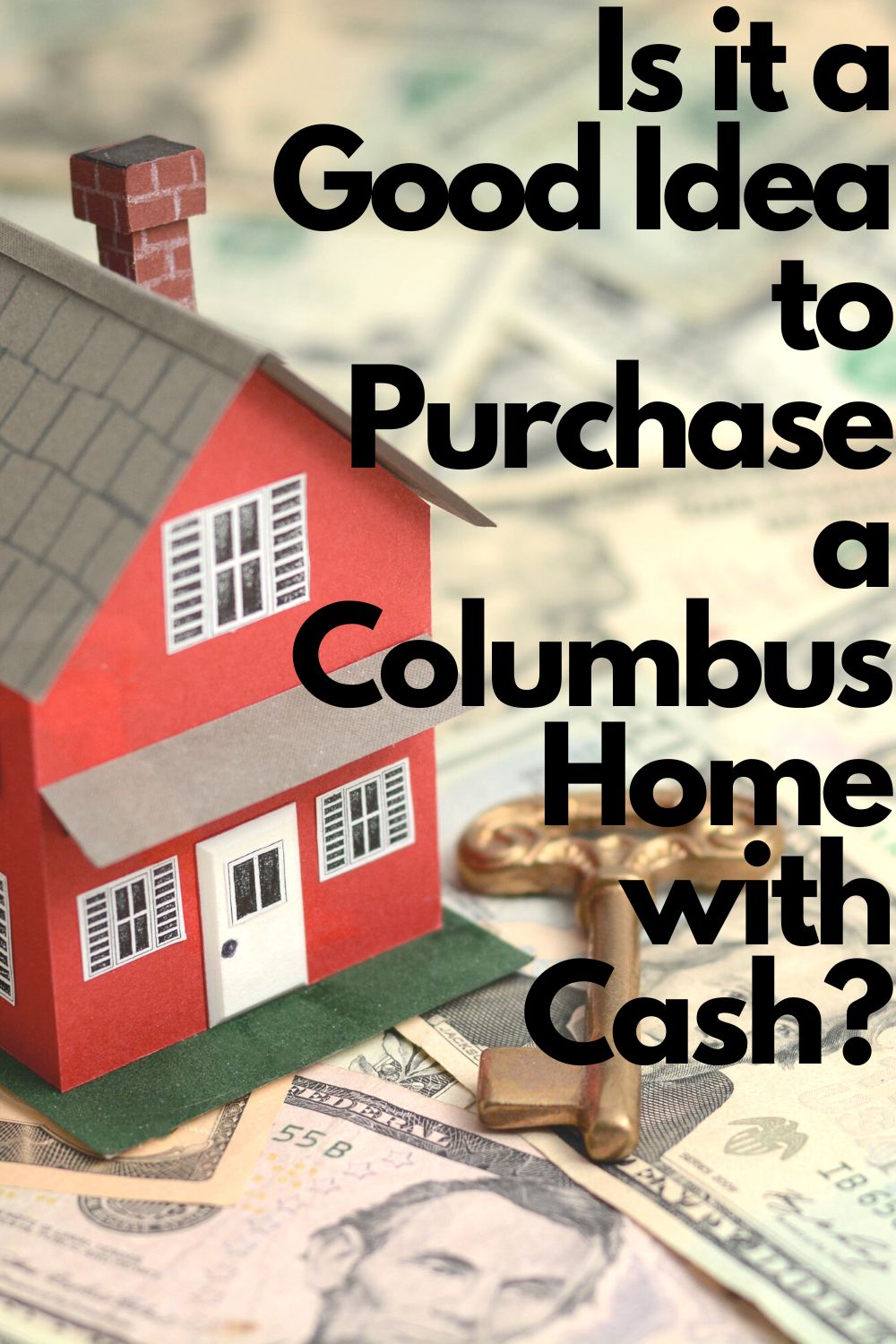 Home mortgage rates have taken a dip in Columbus recently, but they are still well above what they were just a short time ago. This has many homebuyers in the Columbus area wondering if they should look for ways around purchasing a home with a mortgage. After all, many of the winning offers on homes all across the country in the last few years went to buyers with significant amounts of cash on hand.
Purchasing a home with an all-cash offer can be a great way to purchase a home without paying thousands of dollars in interest and not waiting around for loan approval. It communicates to a seller that the offer is strong and is less likely to fall through because the lender wouldn't approve something. There are some clear benefits to purchasing a home with cash.
But is Purchasing a Columbus Home with Cash right for YOU?
We briefly went over the benefits of purchasing a home with cash. If you have the means to buy a home all on your own without the help of a mortgage loan, why wouldn't you? Well, there are some more things to consider when it comes to a home purchase. Here are some reasons why homebuyers who have the cash chose to go ahead and make their home purchase with the help of a mortgage loan.
Liquid Assets
Just because you have enough money to buy a home does not mean it may be the best use of your money. If purchasing a home with cash will wipe out your savings account, this may not be the best use of your money. It is always a good idea to maintain some amount of money in your savings account. Going through the last few years many people quickly realized this when they found themselves out of a job almost overnight as businesses had to shut their doors.
It is always smart to retain some liquid assets. Meaning readily available funds to use in an emergency if one arises. You do not want to spread yourself thin by using all of your savings for a large purchase.
There Could Be a Better Return on Investment in Other Markets
There are other avenues of investing money that can bring a greater return than putting all of your eggs in a real estate purchase basket. In some areas making a small investment in the stock market might help your money work for you. Some investors are finding that investing in real estate REITs has been successful. It may be in your best interest to ask a financial advisor what they think is making the most sense for investing large sums of money currently.
Tax Breaks
Homeowners who mortgage their homes have the ability to benefit from sizeable tax breaks. It may be worth looking into if you could benefit from tax write-offs on the purchase of your home if you were to finance all or even just a portion of the property.
You Have the Ability to Qualify for Great Mortgage Terms
if you have a good amount of cash in the bank this communicates to lenders that you are a low risk for lending money. As such the lower the risk to lend money, the better mortgage terms you will receive. You may find that you qualify for a very low-interest rate on a shorter-term mortgage. This will allow you to keep more money in the bank or invest it elsewhere with a higher return and give you a shorter loan life that will get you to full homeownership faster.
For more information on purchasing a home in Columbus Ohio please contact us any time.