Is Columbus Ohio a Good Area for Real Estate Development?
Posted by Donald Payne on Monday, July 13, 2020 at 7:24 AM
By Donald Payne / July 13, 2020
Comment
Currently during the pandemic there have been many rocky economical shifts, but one market that seems to be holding more steady than others is the real estate market. This has many investors looking to shift their investing dollars to real estate or to increase their current real estate holdings.
Real estate has for some time been a good way to grow wealth, but is right now a good time to invest in properties in Columbus? Let's take a look at the current condition of the investment property real estate market for some insight about an answer to this question.
First, let's look at the positives of investing in real estate in Columbus: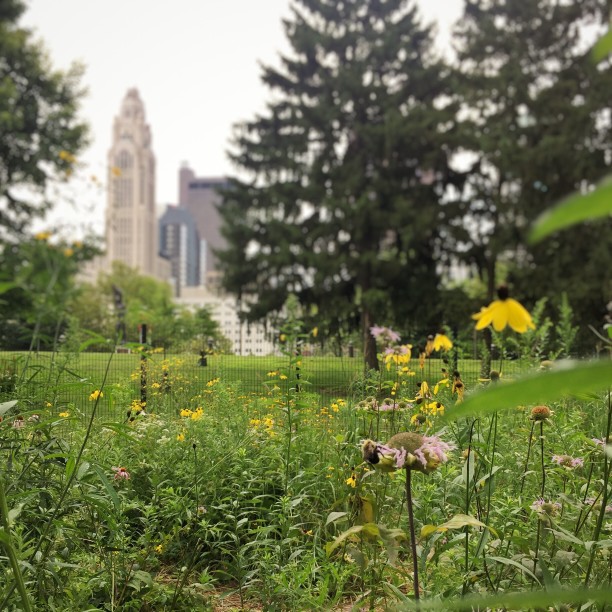 Columbus Real Estate Values are Going Up
The Columbus housing market has seen steady growth, from the years of 2013 to 2018 property values increased. Just in the last year prices saw an increase of 8%. This is in part because of the demand for older homes that have been renovated and updated that are in well-established and walkable neighborhoods. The limited inventory of family-friendly homes in desirable neighborhoods has increased property values.
Columbus has Investor-Friendly Policies
Columbus Ohio offers city tax abatements in downtown neighborhoods. The city is offering these incentives because they hope that buyers will come in and purchase older homes and renovate them. These incentives are not only for people intending to live in the renovated homes they are also for properties being renovated with intent to rent. Columbus also does not put a limit on longer term rentals advertised through Airbnb and other similar sights like some cities have.
Columbus and Ohio are Landlord Friendly
Ohio is known as one of the most landlord-friendly states in the country next to Idaho and North Carolina. This makes Ohio much easier to own a rental in than its neighboring states. There are no laws regarding pets, payment grace periods, or re-keying that landlords must adhere to. Interest owed on deposits is lower. Rental agreements are encouraged, but not enforced for short term leases. The only limit on late fees is that they must be "reasonable."
The Columbus Economy is Healthy
Columbus is considered a "Rust Belt City" that's unique for rebound. The unemployment rate is at 4% and is low compared to surrounding areas. While the national income growth of America between 2010 and 2016 was 22% the Columbus area saw an increase of nearly 25%. The economy is strong enough to attract new residents, but not so hot that it would create a bubble burst.
Plenty of Student Rental Potential
Columbus is the capital of Ohio, there are several colleges here. There are thousands of college students attending school in and around the city. There are around 40 colleges within 50 miles of Columbus making for a large number of young adults interested in or needing to rent housing near school.
Property Tax Rates are Good
Ohio has a property tax rate of 1.6% which is higher than the national average but still lower than surrounding states. Some counties have an even lower tax rate making investing in the suburban areas of Columbus even cheaper.
Cost of Living is Lower
The price of homes in and around Columbus is going up but is still affordable compared to the rest of the nation. Rent prices here are lower though they are also on the rise. This stable and growing yet affordable cost of living keeps residents here longer. It also means an investor can purchase a home for a lower price yet still charge a decent rent.
As you can see Columbus has many positive attributes as a location for investing in real estate. But should you invest in a rental home in Columbus right now?
The answer really depends upon what kind of commitment you are hoping to make and how much money you are willing to invest. There are many great investment properties still available on the market and the forecasted demand and need for rental properties is only expected to increase.
As with any real estate purchase you need to act wisely. Evaluate the fine details of the rental real estate market in the specific neighborhood of the property you are hoping to purchase. Does it line up with your ideals? An experienced local agent can help you to determine those things as well as point you to neighborhoods where people want to rent homes. Ideally, a good investment is a middle of the road home in a desirable neighborhood. You are hoping to purchase a property that will yield at least 1% profit. For example if you purchase a home for $120,000 in the right neighborhood you can charge $1200 rent. If you were to purchase a $500,000 home it would be hard to find someone to rent it at $5,000 a month in Columbus.
Ask yourself how much time you want to put into being a landlord. If you prefer a hands off approach expect to pay about 10% of the rent to a reliable and trustworthy rental manager. Columbus is a promising area with a steady and forecasted to slowly and steadily grow real estate market. Just make sure you do all of your homework thoroughly first.
If you are looking for investment properties in Columbus or surrounding areas we can help you out. Please contact our team any time.