Is a Homebuyer Able to Waive an Appraisal Contingency?
Posted by Donald Payne on Tuesday, September 28, 2021 at 12:55 PM
By Donald Payne / September 28, 2021
Comment
With the highly competitive seller's market, homebuyers are looking to creative ways to win out against competition and have their purchase offer excepted by a home seller. The shortage of homes for sale that continues across the country has meant that many markets are seeing multiple offers on homes and properties are selling almost as quickly as they are listed.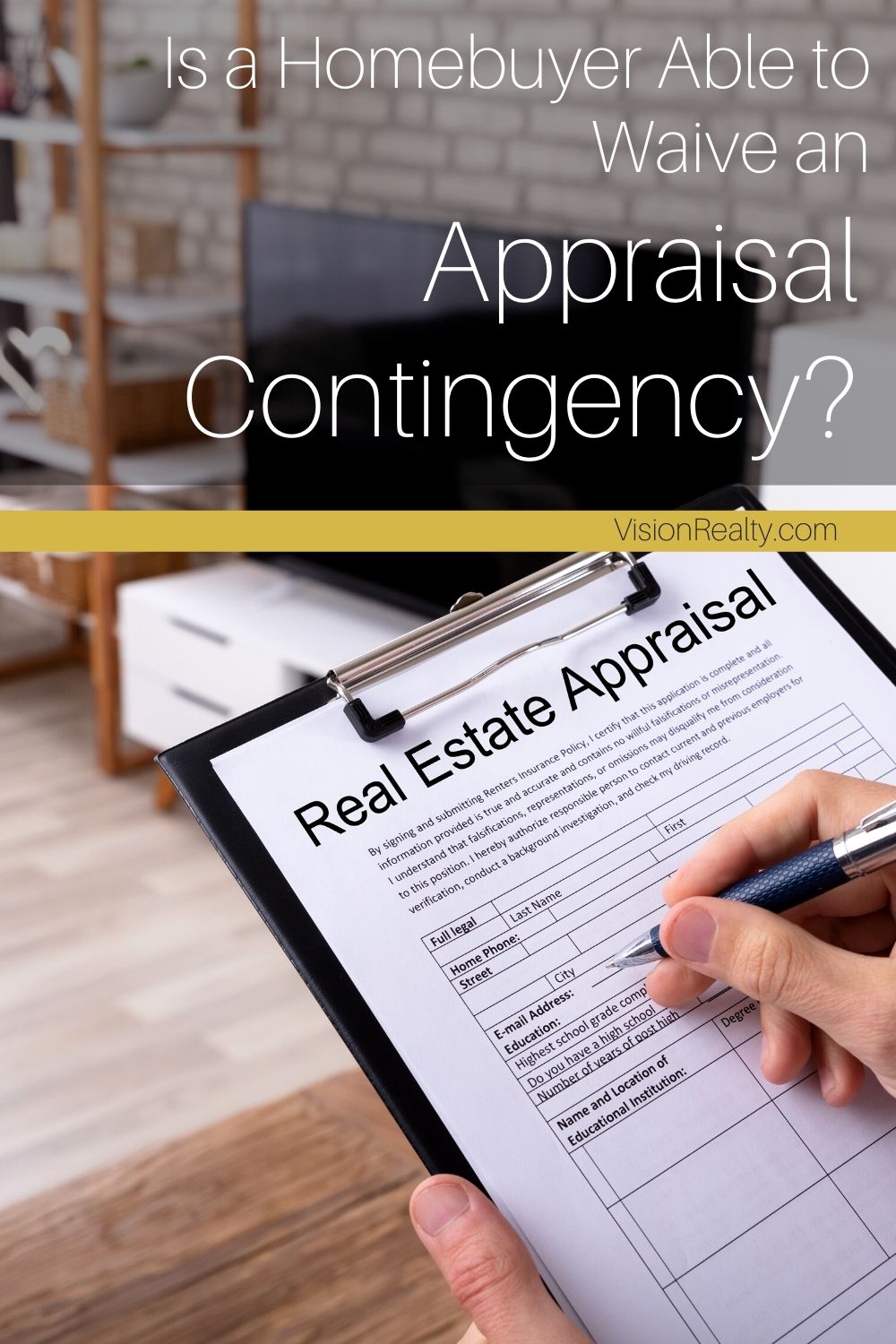 With this steep level of competition and low level of available homes, many home buyers are trying to find unique ways to make their offer more appealing to a home seller in hopes that their offer will look the best. Right now, it is not uncommon to see a buyer wave an inspection contingency in hopes to shorten the closing time and communicate to a seller they will take care of any needed or necessary repairs and there will be no negotiating over it. It is a tactic to get their offer accepted over someone else's. In some areas buyers are taking the approach of waiving an appraisal contingency as well.
Is this even something that is possible? And if it is possible, is it a good idea for a buyer to do this?
What is an appraisal contingency?
The appraisal contingency is a clause included in a home purchase agreement that allows the buyer the option to back out of a pending sale if the property offer price exceeds the professionally appraised market value.
Often times a mortgage lender will require a professional appraisal as it can be a risky investment to pay above the appraised market value for a home. Lenders will use a professional appraisal to determine how much they will be willing to lend to a buyer for a property. In the case of mortgaging a home, if the appraisal comes in as less than the offer amount, the bank will expect the buyer to come up with the difference or not follow through on the purchase. This contingency protects a buyer to be able to rescind their offer without any penalty.
Why would someone consider waiving an appraisal contingency?
In a very strong seller's market where there are plenty more buyers than homes available for sale, the home seller has the upper hand. Buyers have to get creative to compete with any other buyer putting in an offer on the same home. This is oftentimes why a home sells for above-asking price as buyers will offer more money in hopes that it makes their offer more enticing.
With an appraisal contingency waiver, the buyer is able to make their offer more appealing by eliminating any chances of the offer falling through if the property is appraised at a lesser value than the offer made on the home. In some cases, it could be waving the appraisal altogether, but this is not always the case. In some cases, you can waive the contingency and still go through with the appraisal, but just forgo your right as a buyer to back out of the sale if the appraisal comes in at less than the offer amount.
Some markets are so hot and competitive that waiting for an appraisal is almost a requirement to get your offer looked at by a home seller.
Should you waive an appraisal contingency?
When purchasing a home with a mortgage, the lender depends on the appraisal to make sure that they are not taking too great of a risk in lending out more money than the property is actually worth. If you are mortgaging a home keeping the appraisal contingency is a very smart plan. Unless you have a significant amount of cash on hand and are prepared to pay the difference between the actual appraised value and your offer, you will not want to waive your ability to back out of a home purchase.
Waving an appraisal contingency is not a buyer's only option in making their offer more appealing to a home seller. There are other strategies and tactics a buyer can use, such as being more flexible with the closing date or covering other seller costs that could be less money, or are able to be covered within a mortgage loan.
For more information on purchasing a home in Columbus or surrounding areas please contact us anytime.
Have More Questions? Want to Get Started? Contact Us Now