Interior Home Design Trends in 2022
Posted by Donald Payne on Monday, January 3, 2022 at 1:01 PM
By Donald Payne / January 3, 2022
Comment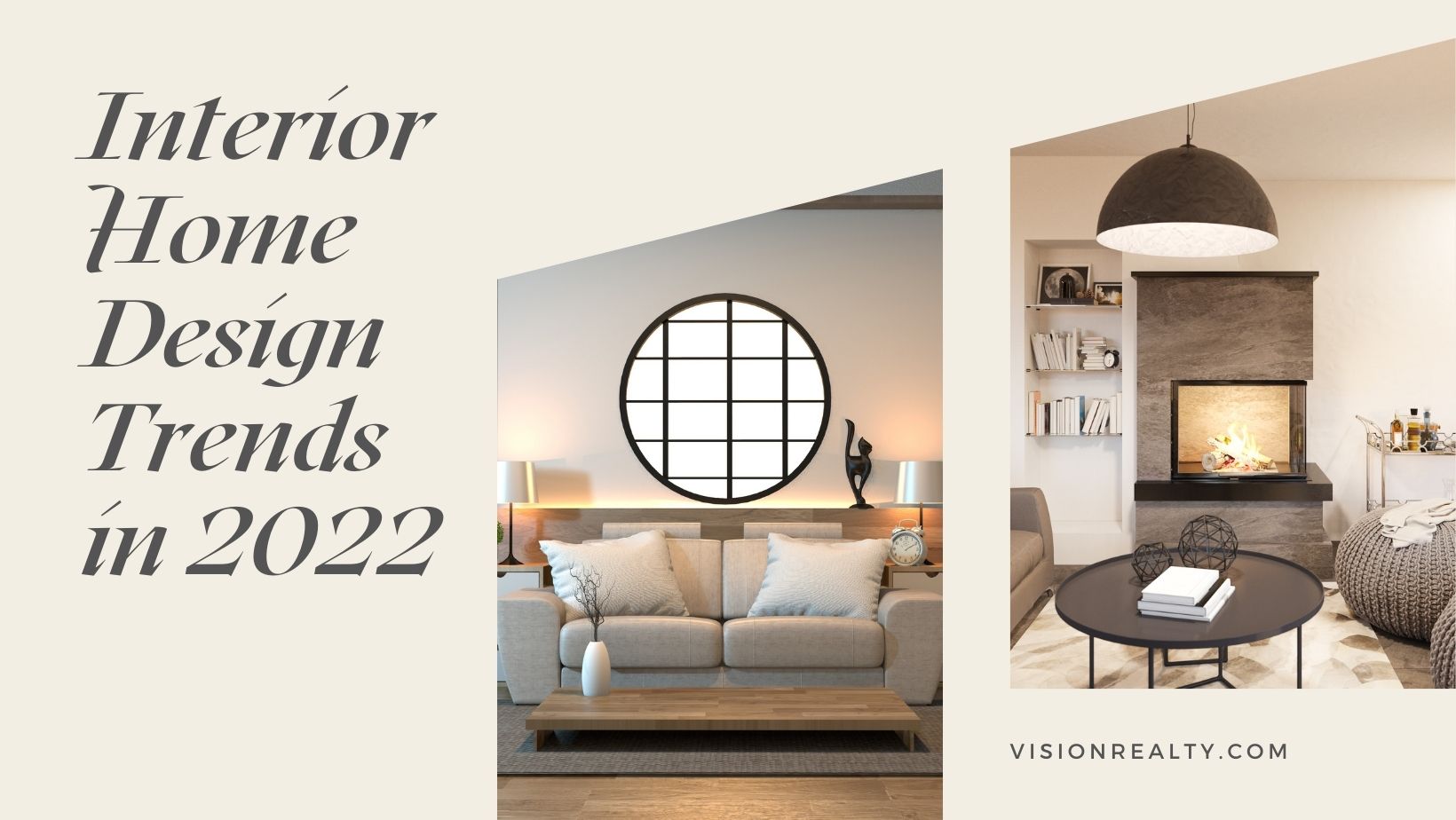 Whether moving into a brand-new house and wanting to make it all your own or staying in the same one and opting for a refresh to make it feel new again, you can add some of these fun interior design trends for 2022 into your home.
Here are what interior designers are saying will be the hottest home design trends for 2022
Focal point walls
For many years prior to right now, the main goal was to stay with neutral solid colors throughout an entire space even if you are not preparing to sell your home. But as the pandemic rolled on and more people became reacquainted with staying in their home, and settling in, and getting comfortable, there are more people are embracing a more personal style through paint and wallpaper.
More and more people are opting for at least one focal wall in their home with a bright splash of color or even a bold pattern wallpaper.
Multi-use rooms meeting permanent needs
With people seemingly shutting into their homes overnight at the beginning of the pandemic many homeowners got creative with ways to set up temporary uses in large multipurpose areas of their homes. We saw things like a temporary office being set up in a corner of the family room for example.
Right now, owners are looking to incorporate these functions into multipurpose rooms on a permanent level. For example, large kitchen islands have become more than extra counter and food prep space they are now temporary desks, buffet serving areas for parties, and easy go-to dining spaces for the family.
Larger or more windows
Windows are the source of natural light flooding into the interior space of a home. As more and more people spent more time inside their homes, they wanted to see more of the mood-lifting sunshine they so love in their favorite space. Right now, more homeowners are looking to increase the number of windows or the size of their windows in their homes to bring in much more natural light.
Outdoor living spaces
Even before the pandemic outdoor areas were becoming a much more popular and sought-after area of the home among buyers. Due to prolonged periods of limited use of public areas many people searched to find a home with a large private outdoor area to enjoy the outdoors on their own terms. Those that had outdoor areas sought to give them a huge upgrade to make these places amazing areas to enjoy their yard again.
More and more homeowners are not letting go of the trend to have a gorgeous outdoor space that is more like an extension of a living area inside a home.
Bringing outdoor elements inside
Having some pieces inside your home that are natural and outdoorsy can make it feel more alive and upbeat. More and more homeowners are grasping on to having house plants all over their home as well as other elements of natural decor.
Some of these other natural elements can include unfinished wood, pieces of coral, geodes, and other items you would expect to find outside.
Out with the gray in with the green
Having gray walls and everything else is now a thing of the past. Instead of searching for everything gray, people are opting for more earth-colored tones to go along with outdoor décor elements that liven up spaces.
Every year paint companies will come up with what they believe customers are looking for most and they call it the color of the year. This year there are several paint companies coming together and agreeing that shades of soft green will be where homeowners are headed for their paint choice in 2022.
For more information on purchasing a home in Columbus Ohio, please contact us anytime.
More Great Design Tips for Homeowners: