How to Use 'Days on the Market' As a Selling Tactic
Posted by Donald Payne on Monday, September 23, 2019 at 10:11 AM
By Donald Payne / September 23, 2019
Comment
DOM or days on market is a pretty common real estate term that means the time a listing actually hits the market on the local MLS to the day they have an accepted offer. If a property says it's only been on the market for 2 to 3 days, you know it's fairly new, but if it's been on the market for over 100 days, the homeowners had some issues selling the property. But how can you use this to your advantage and what does this mean for buyers?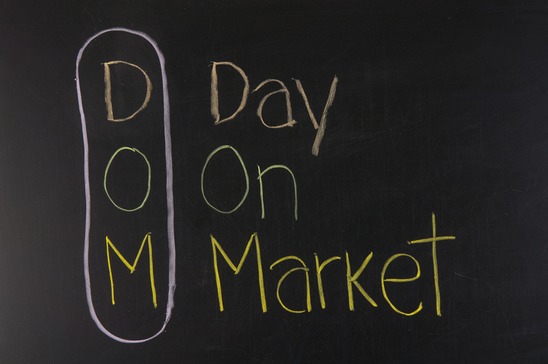 Understanding and interpreting days on the market can actually impact the sale of your home. Here's how.
If the buyer makes an offer on the home after it's only been listed for a day or two, sellers may be a little apprehensive to accept a deal right out of the gate, even if it's full price. In seller's markets, a buyer will typically offer over the asking price if they are submitting an offer within a couple of days or even within hours of listing. They're likely to get noticed right off the bat and potentially get their offer accepted. Buyers also know that sellers are probably not going to accept a less than full price offer within the first week.
But what if the house is been on the market for a couple of months? Buyers can assume you may have had showings but not a lot of offers so they may be more inclined to submit an offer less than asking price. They may also assume that you're going to take just about any deal at this point, even a contingent offer or offers with more terms that benefit the buyer rather than the seller.
So what does this mean for homeowners?
The longer property is listed on the market the harder it is for sellers to be able to negotiate for their terms. You want to make a strong first impression see you get good offers right off the bat. This means possibly listing your home for less than market value. Consider this. Take a look at the comparable properties in your area. Check the days on the market, size, location, and any amenities your home may or may not have. Your agent will help price it accordingly but then consider going 1 to 3% lower than the closest similar property or even $10,000 lower, depending on the general pricing of your area. Your home will get noticed quicker for the same amenities and you're likely to have an offer faster than your closest competition.
Looking at how long other homes have been on the market can give you a good idea on how to price your home. If you see a home that's priced higher than what it should be and it's been on the market for over 100 days, chances are it either has some major problems or it's just overpriced.
So how can you get more buyers to submit offers?
The pricing has to be right. Plus, you need to make sure your home is move-in ready by staging it correctly. Also, the time of year is crucial. A lot of people sell in the spring or summer but, selling in the off-season can be more beneficial because you won't have as much competition. Also, don't leave it completely up to your agent to do all the marketing for you. Spread the word to your personal network through social media, friends, and neighbors. You never know who might be in the market or who knows someone in the market to buy.
Want to know what your home is currently worth?
Fill out the form below and we'd love to get back in touch with you.