How to Search for and Buy a Multi-Generational Home
Posted by Donald Payne on Monday, March 15, 2021 at 8:07 AM
By Donald Payne / March 15, 2021
Comment
Multi-generational floor plans are becoming a popular thing now. We've seen the need for multi-generational homes over the last 5 to 10 years and they are becoming extremely popular, especially in states like Ohio.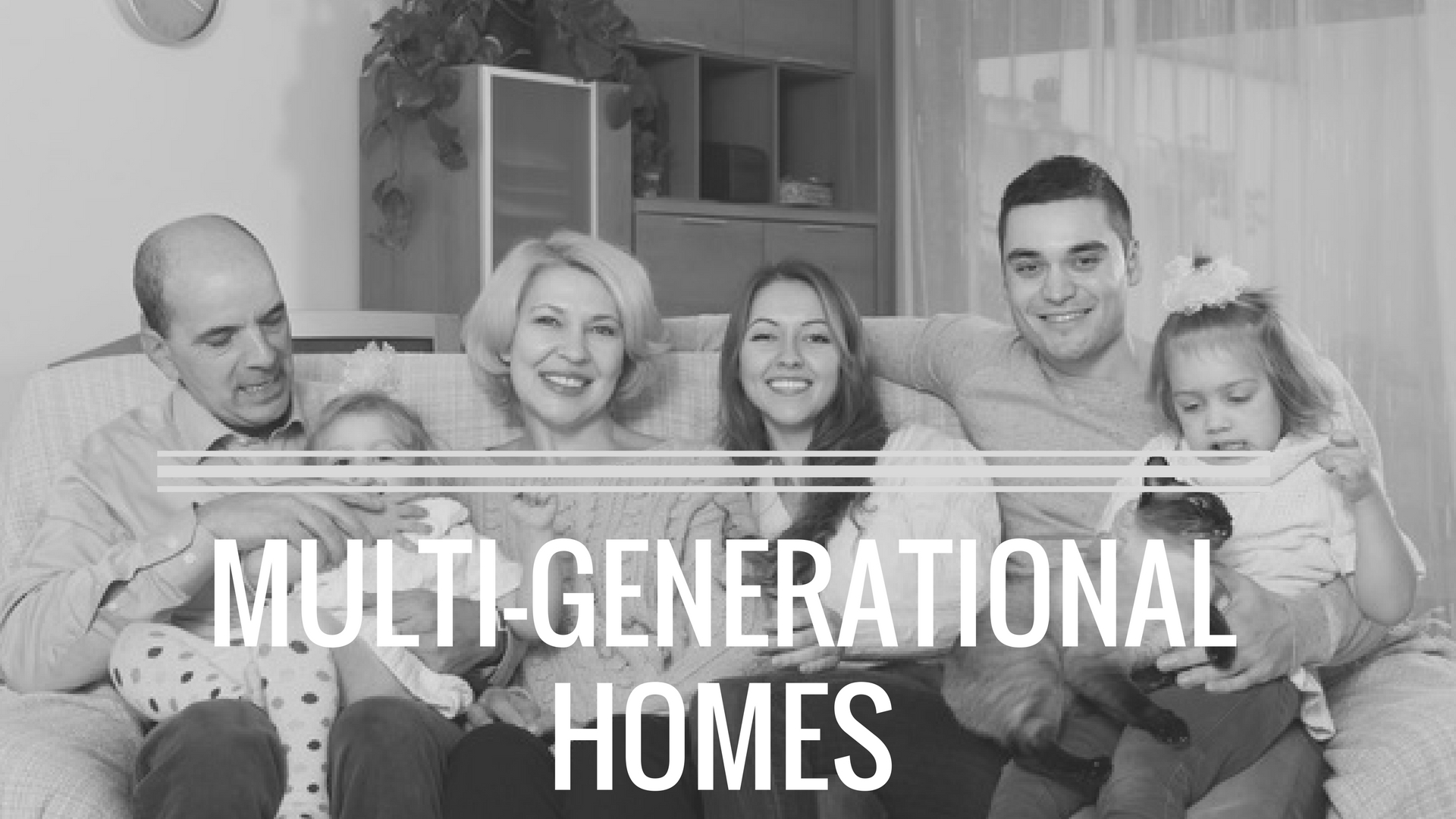 I'm seeing more and more families looking for an additional bedroom or guest room that would also feature an en suite bathroom or separate living quarters altogether. Many adult children are having their elderly parents or even disabled children live with them and they're looking for separate living quarters attached to the home. While many older homes will have this built on as an addition, several newer homes, especially those built by Lennar such as their NextGen® homes, come move-in ready for multigenerational families.
The concept of multigenerational housing has only been popular in the last five years. The Columbus real estate market actually pushed for more multigenerational homes and it took off rapidly and now we are seeing it in Columbus and surrounding suburbs like Lewis Center and Gahanna.
These homes are basically a "home within a home", because even though it provides everything that a single-family home would provide, there's the added bonus of having a completely separate living room, not just a bedroom and bathroom, but a separate living room and kitchenette.
According to a recent study, 32% of adult children expect to share their home with a parent at some point in their life. Homebuilders are jumping on the bandwagon and providing multigenerational home plans with multiple master suites, private bathrooms, flexible open spaces, and multiple living areas the entire family can enjoy.
These homes are not just for generations; they can be used for businesses, roommates, renters or anyone looking for a separate living space but still attached to the home and uses all of the original home's utilities and design. It's ideal for a music studio, salon, housing international buyers, renters or as a home office. Purchasing these types of homes solely as an investment property may require additional financing eligibility so it's best to talk with your lender about the purpose for the multigenerational home.
Related: How Home Offices are Spouting up in Backyards
How much do they cost?
It's pretty clear that multigenerational homes will tend to cost more. However, it may not be as much is you think. A typical multigenerational home will feature at least 2500 ft.² if not more and may cost anywhere from 10% to 30% more than a typical single-family home.
Can you create a multigenerational home yourself?
If you're looking to renovate your home for multi-generational living be ready to incur some serious costs. A finished basement is a great space for multi-generational living however, this may only work for young people as the elderly or aging parents may find stairs difficult.
You may also want to add a second entrance to the person living in the addition feels more private. Also, consider some soundproofing between the walls and floors if needed. This is a popular building requirement when it comes to multigenerational homes.
If you're interested in looking at multigenerational homes throughout Franklin County and surrounding neighborhoods and towns in the Columbus real estate market, contact my office today. I can send you a customized list of homes that may meet your search criteria and price to save you time and energy searching through hundreds of properties that may not fit the bill.
Below are all the listings around Columbus with some type of mother-in-law property or multi-generational home. For a more specific list contact us below!