How to Save Enough Money for a Down Payment
Posted by Donald Payne on Monday, April 19, 2021 at 11:58 AM
By Donald Payne / April 19, 2021
Comment
There are many people that are ready to make the jump into homeownership but are hesitant to believe it is a possibility because they have limited funds to save for the down payment. There is no need to let a current lack of savings for a large down payment deter you from thinking you will ever become a homeowner.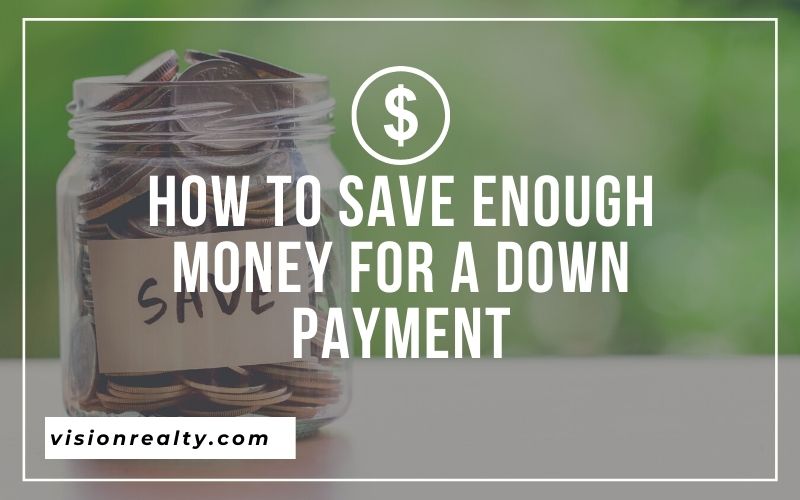 Saving for a down payment might take a few years, but with some dedication, smart money moves, and knowledge of available assistance programs, saving for a down payment and owning a home can become a reality.
Here are Some Things That Can Help You Save for a Down Payment
Decide How Much to Save
The traditional down payment for a home is 20% of the purchase price. When thinking about the average price of homes in your area 20% of that cost can seem impossible to save. For example: 20% of $300,000 is $60,000.
There are loan programs that require lesser down payments, however, some of these programs include higher interest rates or for the mortgage borrower to pay for mortgage insurance. These can still be great programs for borrowers in the right circumstances. Some of these programs require as little as 0% or 3% down.
Tighten the Monthly Budget
Go through your monthly budget and see where you might be able to cut back some of your spending. Set a target goal for how much you would like to set aside each month to help accomplish your goal. Consider letting go of magazine subscriptions, cutting back on fancy coffee, or spending less on restaurant food. Just make sure that you don't get over zealous and create an impossible plan that makes your spending miserable.
Put Vacations and High-Cost Luxuries on Hold
Consider putting on hold large spending items like vacations for the sake of investing in a home. This could mean thousands of dollars instantly put into the down-payment fund. The National Association of Realtors has found that it is the fourth most used method by those who have saved money for a down payment.
Try Temporarily Taking on New Earning Options
If your budget is already pretty tight and you feel like it would take longer than you would hope to save the large sum of money you need for a down payment, taking up another means of adding income each month might be a good option. It doesn't have to be a permanent position, there are several temporary seasonal jobs out there as well as opportunities to make side money you can pick up and drop again at any time.
More: Financing for Distressed Borrowers
This can be things like offering to become a food delivery driver of companies like Door Dash, offering to run errands for people through online services, working in a retail store for the holidays, becoming a lifeguard at the community pool for the summer, etc. Taking on a job for the purpose of putting the entire paycheck into a savings fund for your down payment will help speed your efforts along.
Take a Look at What Financing Options are Available
In addition to loans that require lower down payments, there are some down payment assistance programs out there. These programs help to provide funds for a portion of a down payment. They usually come in the form of a grant or secondary lien on the property purchased. These programs can also help with closing cost payments. Some cities also provide down payment assistance programs for eligible residents.
There are many things interested buyers can do to save enough money for a down payment on a home with a little bit of time and focus on the final goal. Talking with real estate professionals can also help you to discover your options.
For more information on homes for sale in Columbus and surrounding areas please contact us at any time.