How to Pre-Qualify for a Home Loan
Posted by Donald Payne on Friday, June 21, 2019 at 9:02 AM
By Donald Payne / June 21, 2019
Comment
Pre-Qualify For Your Mortgage
Don't Go Shopping for a New Home Before You Know Exactly How Much You Can Spend!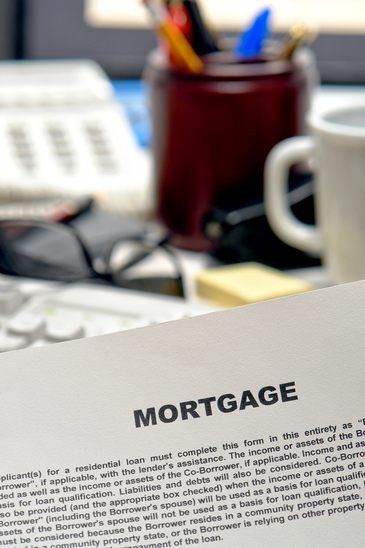 You might have an idea of the loan payment and mortgage you can afford. But will the bank feel otherwise? It's always best to pre-qualify for a mortgage so you know exactly how much a financial institution would be willing to lend you. There's nothing worse than finding the home of your dreams and realizing you can't afford it.
In the pre-qualification process, you will find out:
Exactly how much home or land you can afford.
How much cash you will need for the down payment.
The minimum down payment, and advantages of higher down payments.
What the bank feels you can afford for a monthly payment.
The difference between pre-qualification and pre-approval
There is a difference. Simply being pre-qualified can happen two ways; either online with a simple mortgage calculator or a brief, over-the-phone consultation with a lender or bank officer. They will ask you some basic questions such as how much you make and how much you spend each month. From this, you can "estimate" about how much you would spend in a mortgage payment each month. This gives you a good jumping off point for where to start but without an in-depth study of your finances, you may not be able to afford a home in the end. This is why a pre-approval is so important.
A Pre-Approval process is more than simply a verbal conversation of your income and outgo; it's in-depth research of the actual figures. Choose a lender you like and feel comfortable with and get an estimate on rates and closing costs. Once you feel comfortable, go through the pre-approval application process to determine exactly what you are approved for. The lender will need accurate information and documented paperwork such as bank statements, your W-2s, tax return, social security numbers and pay stubs. They need to know all the debts and loans you have outstanding and how much you pay on them monthly. From all this, a lender can offer a more accurate account of exactly how much home you can afford. At this point, ask for a letter of pre-approval to show sellers when presenting an offer. This proves you have done the necessary homework and can really afford the property.
Need Help Understanding the Mortgage Terms? There are a lot of programs out there to help a variety of situations. Don't worry if you have dealt with the bankruptcy of foreclosure in the past. If you have kept current with payments and got yourself back on track, there may be many options for you currently. Check with your lender on the best program and option. There may even be assistance with closing costs and down payments if necessary.
IMPORTANT: Once you have applied for a home loan make sure you don't obtain any more credit, quit your job or spend a lot of money. Any major changes in your finances can result in denial of your loan come closing time.
I help buyers pre-qualify for mortgages every day.
Remember: I will respect your privacy! I know this is your personal information, and I will not distribute it to anyone, other than to my preferred mortgage broker if allowed. This service is also provided free of charge, without any obligation on your part. It is part of my job as a top Columbus real estate agent to offer services such as these.