How to Make the Hygge Decor Trend Work in Your Columbus Home
Posted by Donald Payne on Tuesday, January 31, 2023 at 12:07:04 PM
By Donald Payne / January 31, 2023
Comment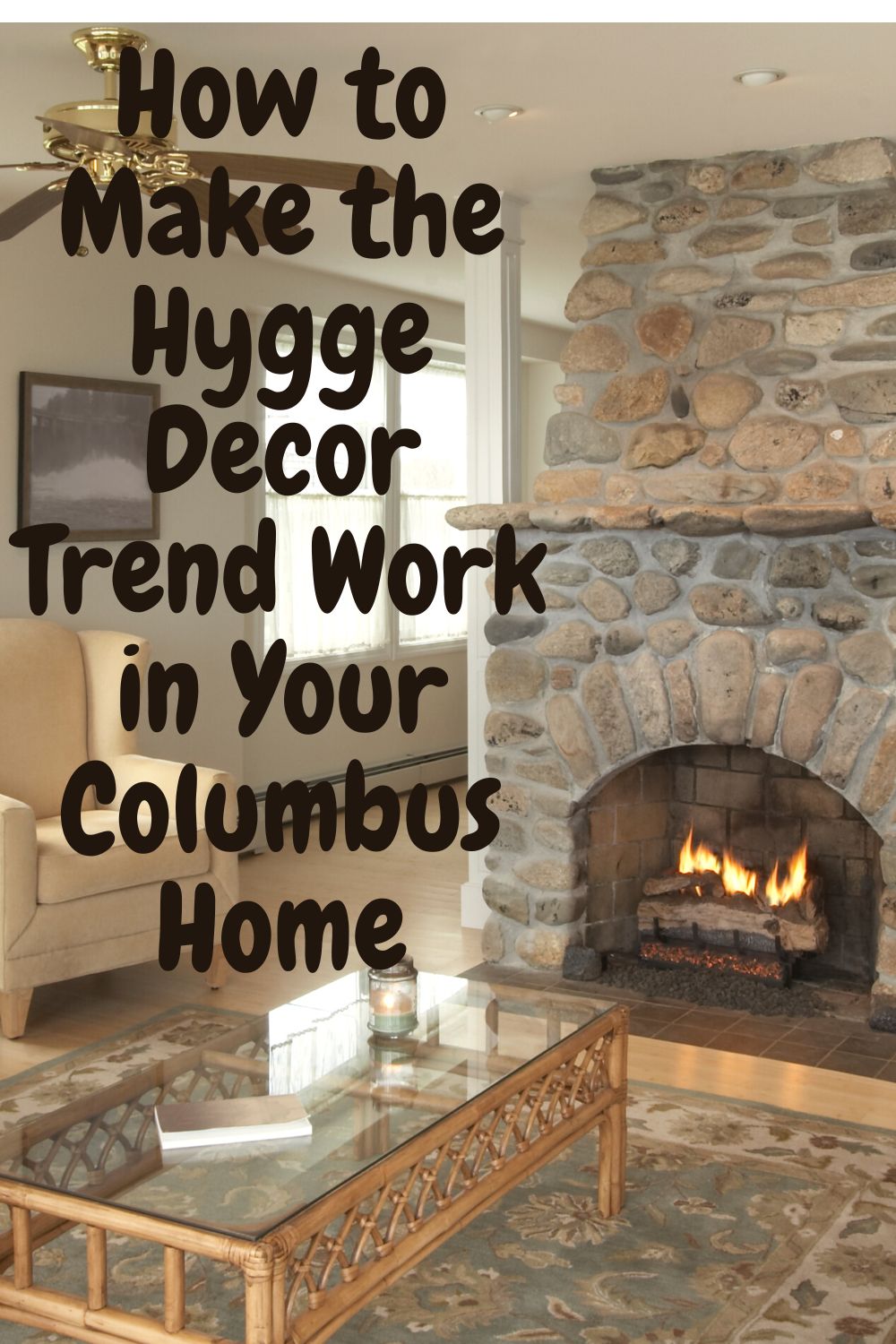 Hygge is a growing trend in the home decor world for the last couple of years and it does not seem likely to fade in the near future. More and more homeowners are looking to incorporate this trend into their homes. If you are a Colombus homeowner wondering how you can fit the Hygge trend into your home decor here is some helpful information and tips on bringing Hygge to your home decor.
What is Hygge Anyway?
Hygge, pronounced hoog-uh, is a term from the Danish culture. It is not so much a defined decor style as it is a popular concept in Scandinavian Europe that describes a sense of design aesthetic reaching all over the world, including in Columbus.
Hygge (hoog-uh) is often most easily explained as creating a cozy that brings feelings of comfort and joy in a moment. Hygge in its original concept can be anything that brings these feelings like an activity, an outfit, a description of how something felt in the moment or used to describe how a room in your home feels. Some call it a way of describing a system of contentment.
How to Bring Hygge to Your Columbus Home
Lighting
The right lighting can do wonders for a room. Lighting can set an overall tone and mood to an atmosphere. Soft lighting can bring in a better mood and make a room feel more comfortable as opposed to stark bright blue or white lighting. Bringing in light so that you can comfortably read a book or play a game can bring a sense of hygge. An easy way to produce this warmer feel in your lighting is to use lamps that have LED bulbs with a lower Kelvin.
Another a great way to bring a warm soft glow to the room as opposed to stark bright LED overhead lights is to use candles. You can add an extra level of comfort with scents that are warm and comforting like vanilla.
Fire Features
If you have a fireplace in your space this is a great way to create a comforting cozy atmosphere in your space. The best fireplace is, of course, a natural wood-burning one but even a gas-burning or electric one can bring in a waqrm glow to a space. If you have a fireplace there are also some great easy-to-install manufactured electric fireplaces that you can purchase and simply place in a room next to an electrical outlet.
Rugs
If you already have carpet or you have hard surface floors a rug can bring an extra level of softness and cozy feelings to any room. Removing shoes and enjoying a soft rug can help you get comfortable in a room quite easily. There's just something about a rug that reads instantly cozy.
Items that tell a story
One of the most essential ways to create warm and cozy feelings in your home is to surround yourself with things that are important to you. Bringing in items that remind you of stuff and tell a story to you can help you to feel more connected to your space. This can be a souvenir you picked up from a trip, a picture of you in one of your favorite spaces or with your favorite people, or even a fun special flea market find that you picked up at a great deal that has a past with previous owners.
Creating a scent scape
Previously mentioned above was scented candles. Often smells will bring good feelings instantly. Creating a scent scape in your space can invoke a great mood. You want to make sure that you are not bringing in an unpleasant smell as that will do the opposite. You can bring in any scent that you love or you could go all out and find a scent of something that brings back memories of your favorite things like the soap your grandma used to use.
There is reason the concept of hygge in home decor is so popular and has stuck around for a few years now. Who doesn't want to feel warm and cozy especially when they are enjoying their own home?
For more information on real estate in Columbus please contact us anytime.