How to List, Market and Sell Your Columbus Home
Posted by Donald Payne on Tuesday, March 30, 2021 at 7:39 AM
By Donald Payne / March 30, 2021
Comment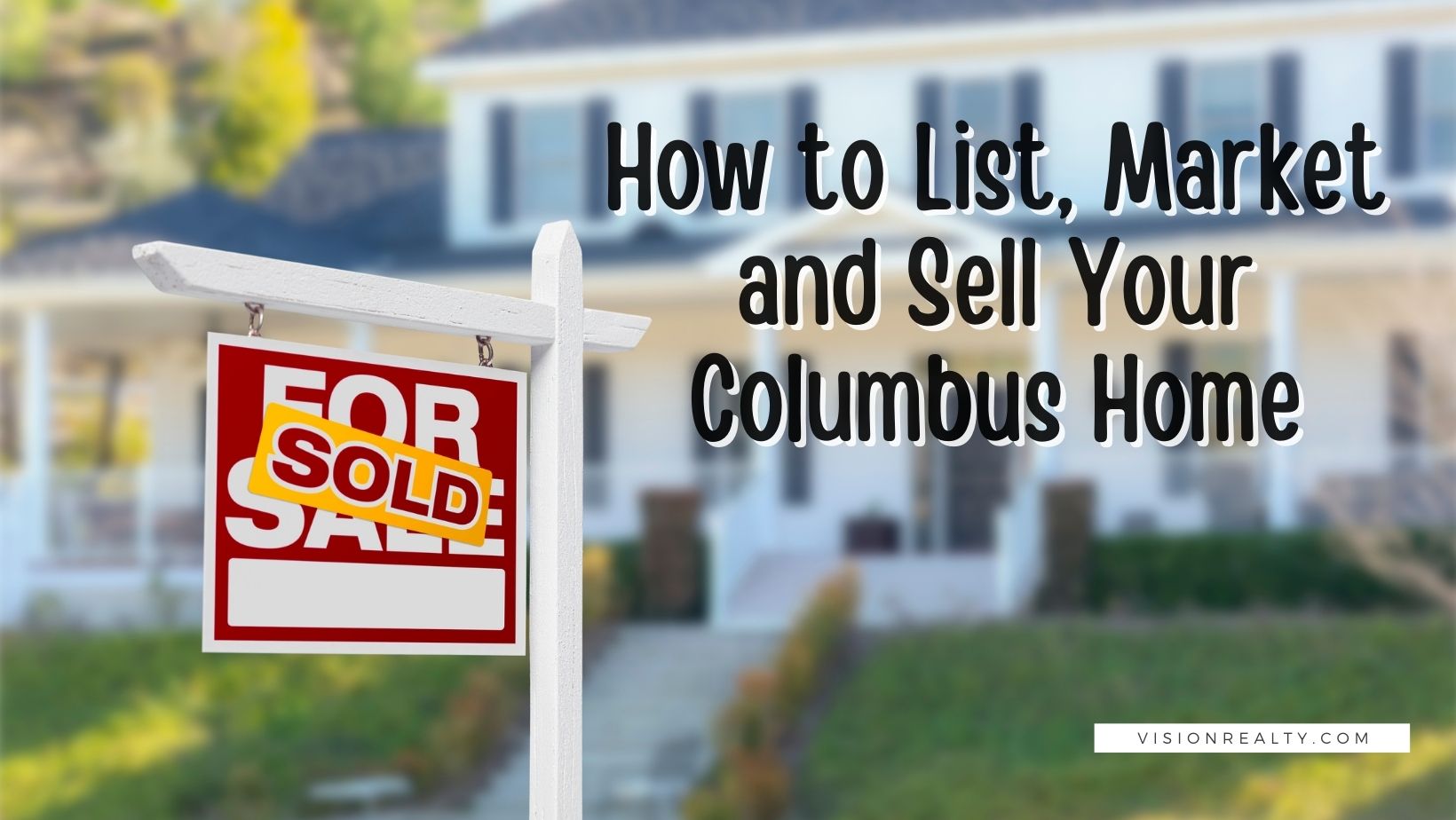 The real estate industry is fresh, hot and properties are flying off the market. You think now might be the perfect time to sell. The median home price in Columbus is about $200,000 or $114 per square foot. That's just the median price. Home prices have been rising steadily since January where we are now about 15% higher on average than we were at the beginning of the year.
The Columbus real estate market is seeing a big influx of activity with a median days on the market of less than a month. However, many homes priced right are selling in just a few weeks. If you are considering selling, now would be the time. But there are a few steps to pricing it, getting it ready and marketing it for the best and fastest sale.
Prepping.
If you want the most from the sale of your home you need to prep it. If you are unsure how to get started CONTACT ME NOW for a free, in-home consultation on preparing your home for sale.
First - go through your house as you would a buyer. What stands out as an eye-sore? What did you always want to fix but never got around to? Does it smell? Are there evidence of pets? Kids? Dirt? Has it been a while since you've done a thorough cleaning? Do the doors squeak? Stairs creak? Holes in doors or walls that need to be repaired? Leaky faucets? Mismatched appliances? Peeling paint? Broken hinges? Grimy bathrooms?
Make a list of everything you see that stands out as a problem area. Then have your agent do the same and see if there are any items that your agent sees but you have gone blind to.
Second - Remove about half your personal items from closets, drawers, pantries, cabinets and shelves. This shows there is plenty of space and buyers won't feel the house is too crowded. (You're planning on packing up anyway, now is a great time to start)
Third - Neutralize. Time to put away Grandma's teacup collection or your baseball memorabilia. People need to see the house and they need to see themselves living there, not your "stuff". Make it as neutral, warm and as inviting as you can.
Pricing
Pricing is one of those tricky things that if done properly you can get a sale in less than a week. Done poorly and you might sit on the market for months. Pricing is not as simple as picking a number out of thin air or whatever you "think" the house is worth. It's taking the time to research and determining a fair value for the home.
Comparables - As your agent, I first start with the most recent homes that have sold in your neighborhood or area. I carefully review each one to determine the closest similar property and then see what it was first listed at and at what price it actually sold. After finding several of these properties we can determine a good starting point.
Condition - This also makes a huge difference. If a home with a similar layout, size, lot size, bedrooms etc.. sold down the street from you for $250,000 but was in great need of repair, a short sale or foreclosure, we will need to take into consideration that your home may not need all the repairs or updates and for that reason can be priced higher.
Motivation - Why are you selling and how much do you need from the sale. If you are underwater in the home, meaning you owe more than the home is worth and you need to sell, a short sale may be your best option. But most people need at least something from the sale so we will determine your lowest figure and work up from there. Also, how fast do you need to move? The more competitive you price the home, the faster it will sell.
Marketing
Marketing the home once price has been established and the staging is complete is my job. Of course, you have a sphere of influence that I may not have so the more we can spread the word out, the better. It is my job to market and advertise your home online, in the local MLS, in print and in person. I have a network of buyer's agents that may already have a buyer ready for your home. By using a qualified and experienced listing agent you home will get in front of more buyers faster.
Contact our office below to get started selling your Columbus area home fast!