How to Learn About a Columbus Neighborhood Before You Move
Posted by Donald Payne on Thursday, July 13, 2023 at 11:08 PM
By Donald Payne / July 13, 2023
Comment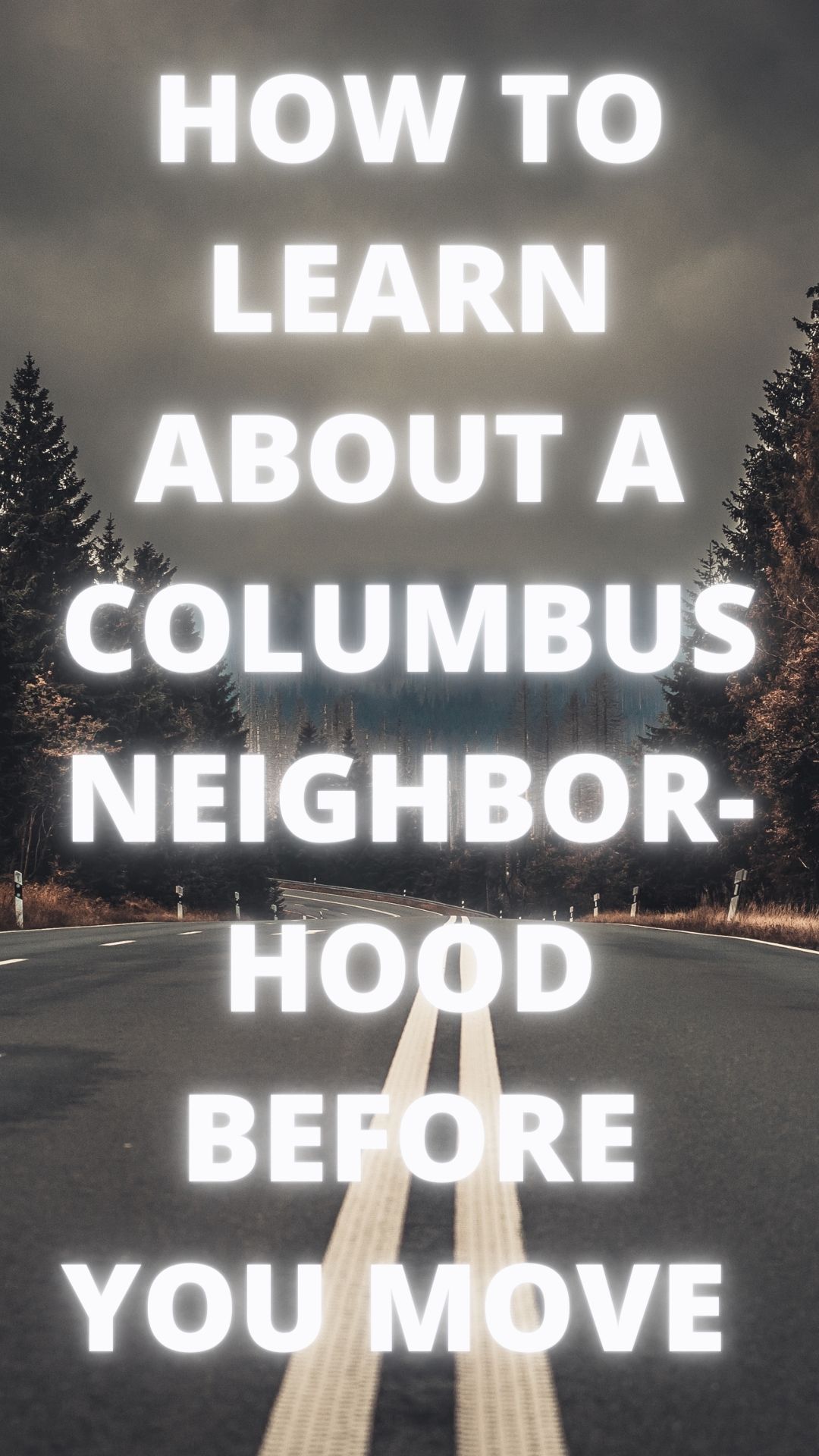 Before you purchase a home in Columbus you want to make sure it is in a location you will enjoy living. The neighborhood you live in is almost as important as the home you purchase. If you don't like the neighborhood you live in the home won't be nearly as enjoyable to live in.
Here are Some Tips for Learning About a Columbus Neighborhood
Start with Your Agent
Local realtors are a vast resource of knowledge about the area they service. Don't be afraid to ask me all of the questions you have about the different areas of Columbus. I have been working in Columbus for a very long time. I can help to show you different areas that fit the neighborhood characteristics you are looking for. Describe your ideal neighborhood and I can help to show you areas of Columbus that fit into those descriptions.
An agent can answer your questions about a neighborhood without saying anything to dissuade you from wanting to purchase a home there. This is a rule that real estate agents must comply with according to the guidelines of the Fair Housing Act. An agent is not allowed to steer a client into making decisions they can help a client find answers to their questions from other sources but are required to remain a neutral party.
Ask the Neighbors
When you are exploring the neighborhood around a home you are interested in look out for people living in the area. Stop by and introduce yourself and ask them if they might be willing to answer some of your questions about the area. The great thing is that the neighbors are not held to the Fair Housing Act and can be as straightforward about their opinions as possible. Just be careful that a potential neighbor is not trying to keep you from moving to the area because they are not favorable to having new neighbors. Make sure you ask more than one neighbor about their view on certain things in the neighborhood to get a well-rounded view.
Take a Drive
When you are discussing your perfect ideal neighborhood remember to think about these items and take a drive around a potential Columbus home in search of these things. If you hope to have a spot to enjoy Friday family pizza nights for instance look for the best pizza in the area and see how far it is from the new home. Look for great coffee shops, local clubs, nightlife, parks, etc. Anything you are hoping will be within a short distance from your home take a drive to discover these items.
Ask yourself if the home is within close enough proximity to grocery stores, routine activities, and fun activities you enjoy in your spare time. Some people don't mind a longer drive while others are hoping for these things to be no further than 20 minutes from their front door.
Do Some Internet Research
There is a wealth of information on the internet including information about neighborhoods across the country. There is a handful of websites you can look at to check out information about a certain Columbus neighborhood. You may even find a discussion forum where people are asking questions about neighborhoods and others are candid about their answers with their honest opinion.
Some of the most helpful websites to gain information about a neighborhood include:
Nextdoor
This is a website that is more notable for its phone app. It is dedicated to getting neighbors together to talk with and meet one another, but it also helps neighbors to communicate things that are happening in the area. It will give you insight into the culture of the neighbors in an area as well as what happens around the neighborhood.
Neighborhood Scout
The Neighborhood Scout website provides data about current real estate activity, the demographics of an area, the crime rate, schools, and predicted activity for real estate.
CrimeMapping.Com
The crimemapping.com site gives a detailed look into all of the latest police reports files in an area. It shows on a map different crimes reported in a neighborhood or city.
Walk Score
The Walk Score website is a good place to learn information about what is within walking distance of a home or neighborhood. It also includes a score for biking and public transportation.
City-Data.com
This website offers information about demographics including median household income it is a good way to find a different angle on this information.
Niche
Niche.com is another good website to get yet another angle on an area demographic. It also provides a short description of the type of neighborhood it is such as suburban, rural, mixed-use, etc. You will find info on income, home price, rent, crime, schools, and niche also provides its own rating system for the best attributes of a neighborhood. You will also find reviews about the neighborhood from people who live there or who have lived there.
While there is no perfect way to know how you personally will enjoy living in a neighborhood, there are a few ways to find out more information on an area of Columbus you are interested in moving to. Knowing what you want from a neighborhood and looking for those things can help you to settle into a new one more comfortably.
For more information on all Columbus real estate including both purchasing and selling homes in Columbus contact me any time.