How to Finish a Basement
Posted by Donald Payne on Thursday, September 26, 2019 at 8:46 AM
By Donald Payne / September 26, 2019
1 Comment
A finished basement as value to your home and it can be a great place for extra storage, bedrooms, or just a fun place to hang out with the family. If you currently have an empty space with a concrete floor and bare walls, it may be time to finish that basement.
Here's how to finish a basement.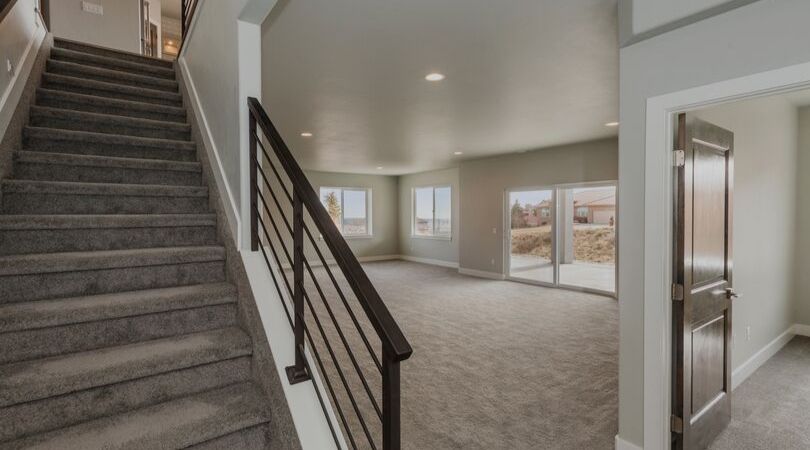 #1. Make sure the basement is waterproof.
Before starting any construction in a basement you want to verify that space isn't allowing water in that will damage any new flooring or the ceiling. Watermarks on the walls of an unfinished basement can reveal that the basement is improperly waterproofed. If you see damage or mold on the flooring or interior walls it may be time to get a sump pump or some sort of exterior drainage to prevent flooding and damaged anything in your basement once it's complete.
#2. Permits and inspections.
If your basement is going to have a spare bedroom you'll need to create a second exit from the bedroom that goes directly outside for it to be considered a safe bedroom. You'll want to make sure that local governments require certain permits for constructions and inspections and that the space is properly insulated to ensure safety and insurability.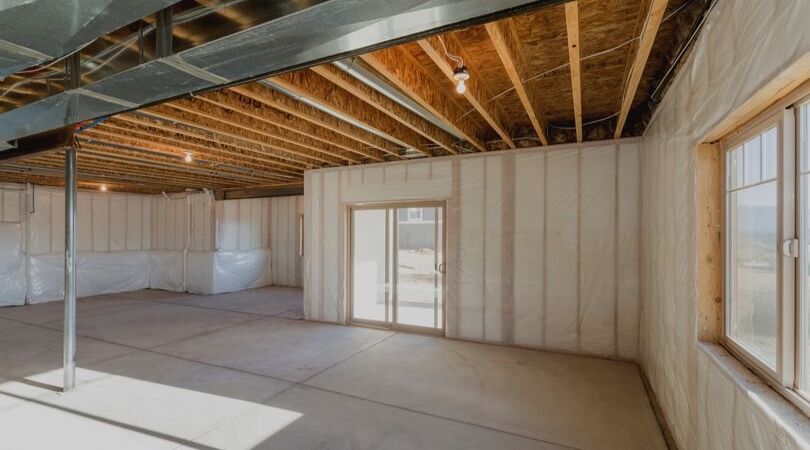 #3. Seal the walls.
Before you install any walls or flooring in sure that you seal the basement as much is possible. Replace any cheap basement windows with energy efficient glass and install a vapor barrier and insulation along the walls. If you are finishing the basement with drywall, you may have elevated humidity levels below ground which can breed mold so instead of wood and drywall, consider using foam insulation and cement board with vinyl finish for the wall. It will prevent mold and mildew growth and prevent significant water damage in the future.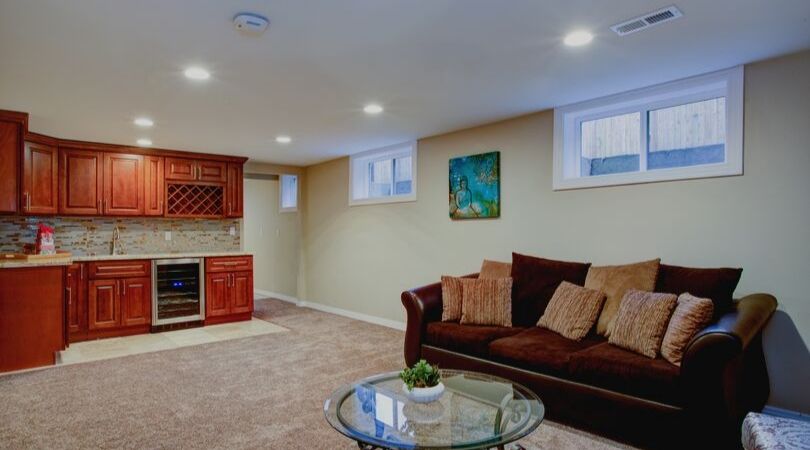 #4. Proper ceiling.
Drywall can be used in the ceiling but if you're looking to have easier access to plumbing, a drop ceiling with removable panels maybe your best option. If you don't have a very tall basement you may not be able to install a ceiling to meet certain local requirements for headroom, and in this case, simply spray paint exposed joists, plumbing, or ducts with black spray paint might offer a better option.
#5. Proper flooring.
Vinyl materials are often recommended for a basement. They can look similar to hardwood and tile and plastic may be a better choice for baseboards and trim. Subfloor and carpets can warp with the moisture in a basement so it's better to go with something a little more waterproof.
Here are the proper steps to finishing a basement:
Waterproof the basement.
Add and egress for bedroom if necessary.
Get proper permits.
Insulate pipes and electrical wiring
Insulate and frame walls
Install floor
Install any interior walls
Finish the ceiling
Complete