How to Decorate Your Living Room to Impress Buyers
Posted by Donald Payne on Monday, October 21, 2019 at 10:33 AM
By Donald Payne / October 21, 2019
Comment
If you are looking to improve the space that your family and friends spend the most time in, then designing a living room for guests and entertaining is probably top priority. There are simple ways to decorate, stage, and design your living room without a major renovation. A living room doesn't necessarily need to impress everyone, just provide a comfortable and relaxing space for your family, and guests. If you're looking to sell your home, the living room should be a comforting place that people want to linger and hang out in, rather than feel cramped, cluttered, and just want to leave. Here are eight simple steps for decorating a living room to encourage better conversation and increase your comfort.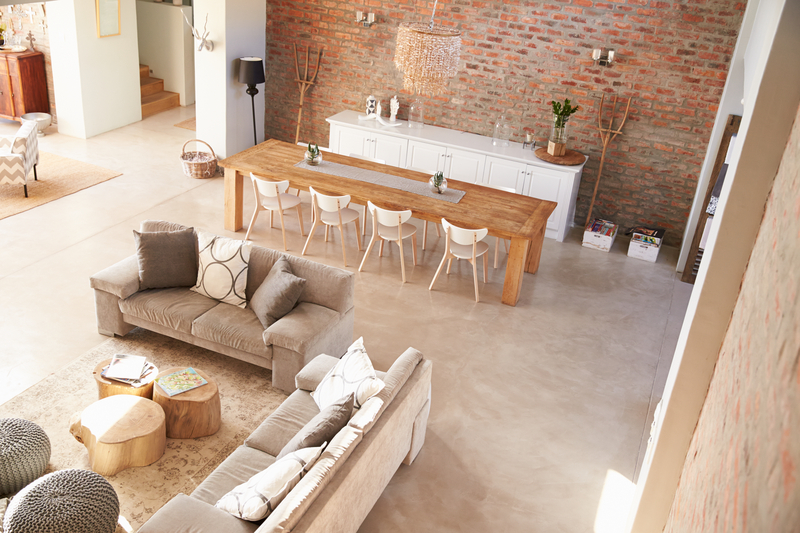 #1. Build a better decor.
Whether you're starting from scratch or just refreshing your current living room, build a better decor collection by using several home and decoration stores to make up your design. Let your decorating style take shape over time and only by pieces that you really love. Don't just buy a piece because it's on sale or it's cheap, wait and buy something you truly love that really speaks to you. One-of-a-kind pieces can serve as conversation pieces and you can mix and match old, vintage, and new pieces if that's what you love.
#2. Pick a color scheme.
You might want to mix and match pieces but try to get an overall color scheme whether it's a neutral pallets of beige and tan or something bright that pops such as Accent pillows that coordinate with the wall color or furniture. If you stick with neutrals on the wall it doesn't mean that your scheme has to be muted because you can add things such as area rugs, art, and pillows to keep the room from looking monochromatic.
#3. Choose appropriate lighting.
Four rooms that have high ceilings, you can embrace the space and use a chandelier or a large lighting fixture, which can become a focal point. Many higher end homes are going with bigger lighting fixtures rather than ceiling fans and consider switching from a single light fixture to recessed lighting. When you take the light out of the center of the room and move it to the corners you get better light distribution.
#4. Choose paint that will add depth.
Paint choices can definitely make the room pop and an accent wall is an excellent way to introduce a brighter paint color without overwhelming the entire living room. Many renovation shows are painting over bricks of a fireplace in that white and gray are the most popular options right now. They have the effect of brightening the room simply by painting over age or old brick.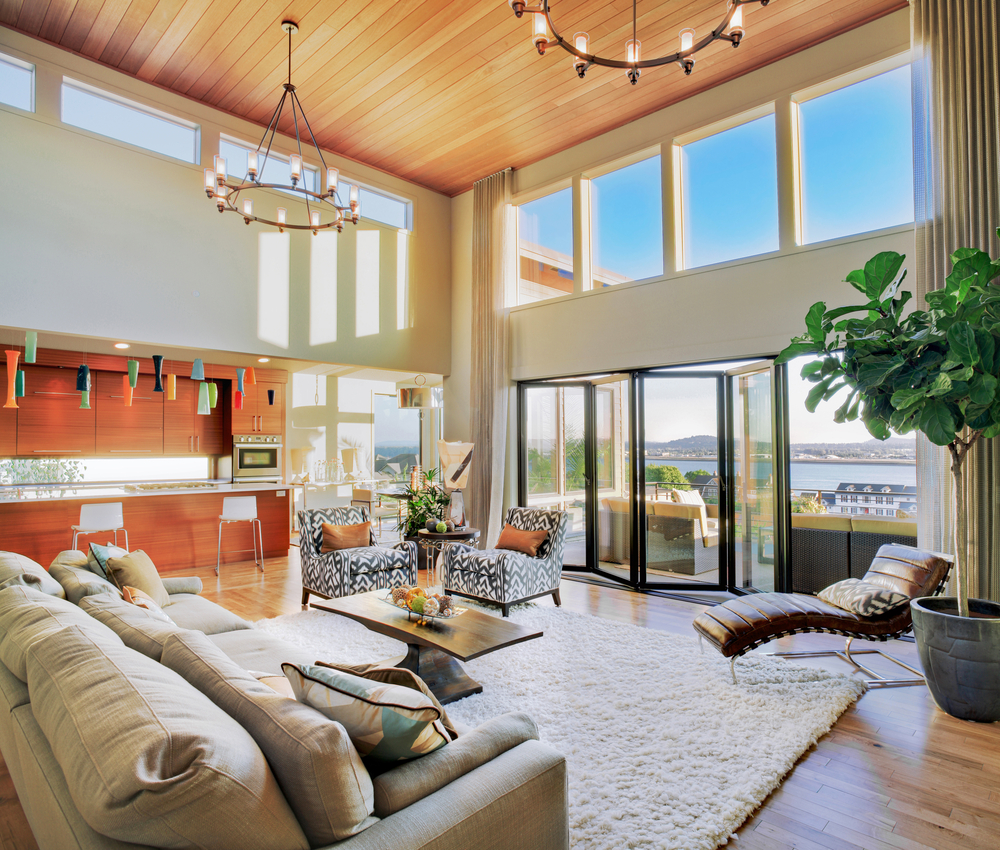 #5. Choose drapes appropriately.
The living room can feel larger simply by raising your curtain rods 4 inches above the window frame. By using long curtains and drapes that reach the floor the entire room can seem bigger and more dramatic.
#6. The right furniture.
The right furniture and placement can make all the difference in the world. Choose furniture that has a blank canvas so that you can layer different color schemes over and over. Once you pick your core pieces, you can add blankets, throw pillows, tabletop decor and other accent pieces to change the look and design of the room.
#7. What kind of ambiance do you want your living room to have?
Simply by installing a dimmer switch for your lighting can add a completely new feel to the environment. Make sure any lamps that you choose can be dimmable and having softer tones in corners of the room can create a completely new ambiance.
#8. What's the focal point?
The design of your living room should help foster conversation. A fireplace is often a neutral focal point with couches and chairs surrounding it. Sometimes built-in shelving and showcase, or a TV, but the TV can be hidden when no one is watching the television itself. Many pro-stagers say to keep the TV accessible but away from the center of attention by placing off-center or in a corner next to the fireplace.
Bottom line, how do people feel when they enter your living room? Is a comfortable, does it make them want to stay and linger? Or is it too crowded? Get feedback from friends and family and design your living room around your tastes, design, and comfortability.