How to Declutter Your Home
Posted by Donald Payne on Sunday, October 17, 2021 at 2:26 PM
By Donald Payne / October 17, 2021
Comment
Unless you have recently taken up a minimalist lifestyle or have always just been a minimalist, there is a very high chance that there is an area of your home with more items than you use or would like to have around. Having a disorganized area in a home is a common issue of pretty much almost every homeowner. Here are some great tips for decluttering your home that may even be helpful should you decide to get it ready for sale.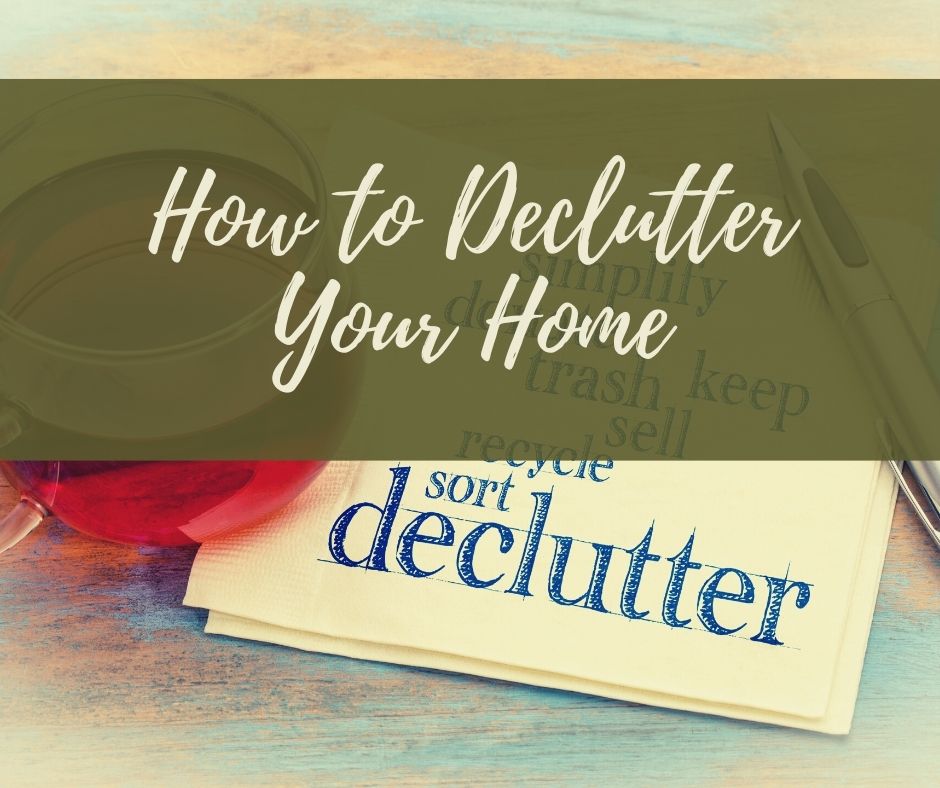 Schedule
With such busy lifestyles in the current culture, it is very easy to put off re-organizing your home and getting rid of clutter when you don't write it into your schedule. Make decluttering a priority by acting as if it is an appointment to put on your calendar. Treat it just like you would an important doctor's appointment or conference with a child's teacher.
Begin small and simple
Even if there is a large amount of re-organizing and decluttering to do in your home don't try to take on a huge overhaul all at once. Know what your limits are for this project and how long you believe you can be successful and productive at the task. Avoid getting overwhelmed so that you don't give up before your task is accomplished.
Choosing where to get started can be overwhelming for some, so think of the area that gets the most use in your home and will have the most impact on your daily life and start there. Think of the place where the clutter is most impactful on your daily activities and inhibits your day from running smoothly.
Get rid of your stuff
As you go through the area that has a large pile of items sitting around, separate out everything you no longer want into categories. Ask yourself is this trash/recyclable, something to give away that a friend could use or benefit from, or something that you could easily sell and make a little bit of profit to either purchase a reward or stick in a rainy-day fund.
Give yourself an incentive
Organizing can be fun for some people and really uplift them, but for a large number of people organizing isn't so fun. Giving yourself a reward or motivational incentive for getting the work done that will help you want to accomplish the task. For example, if you finally clean out those clothes you have been holding onto since high school that have not fit for years you can purchase yourself one new favorite piece of clothing for getting rid of 20 that you never used.
Keep the area clutter-free
Unfortunately, once you have your area neat, clean, organized, and easier to use, keeping it that way is not a one-time thing. These areas of constant use will need to have constant attention and daily upkeep depending upon the space. Avoid overwhelming yourself again with a large task by keeping the area tidy more often with smaller and quicker cleanup projects. Try to keep this newly re-organized and easy-to-use area in a state where it takes no more than 10 minutes to get it cleaned up.
For more information on purchasing a home in Columbus Ohio and surrounding areas please contact us anytime.
More Tips for Homeowners