How to Decide if You Have Received a Good Offer
Posted by Donald Payne on Monday, December 7, 2020 at 10:18 AM
By Donald Payne / December 7, 2020
Comment
After a house has been prepped staged and shown the offers are hopefully not far behind. When you do receive an offer (or maybe even two) you will be faced with whether you are going to accept and take the next step of officially selling your home.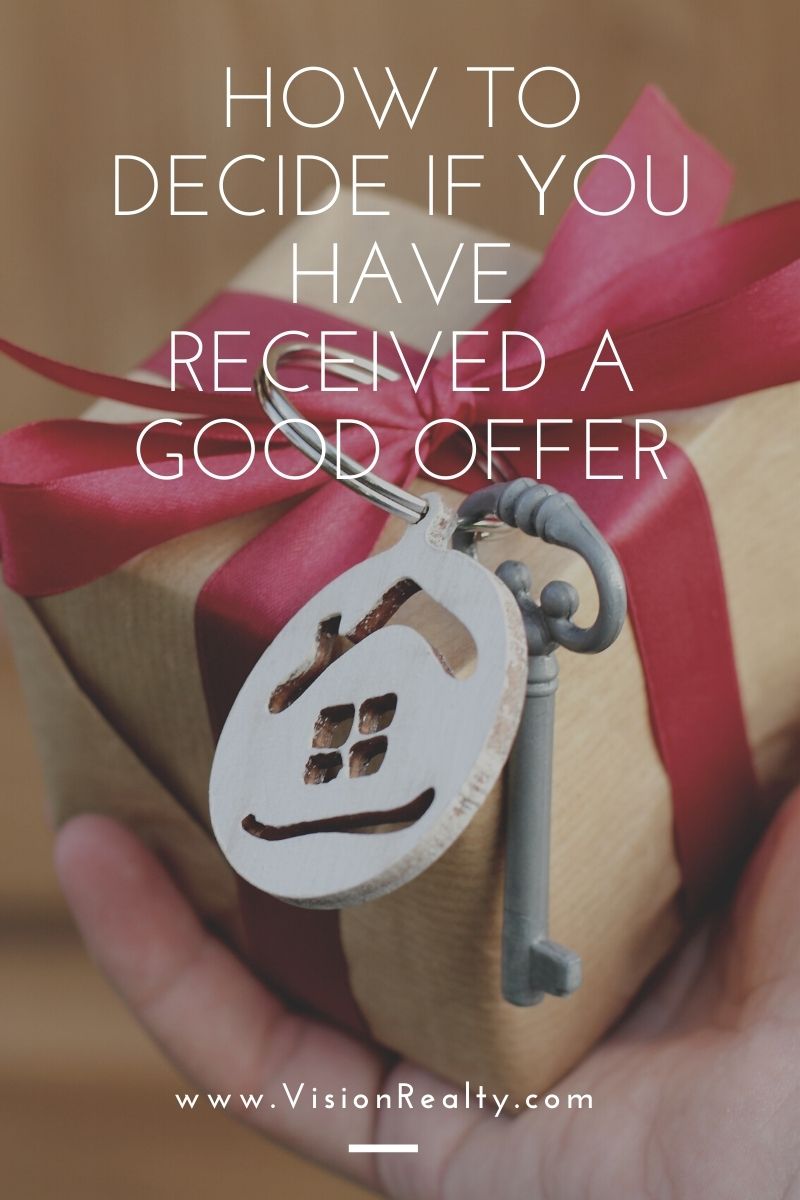 The best way to know if you are accepting the right offer, especially right now in a sellers' market is to be knowledgeable about evaluating home offers. This means more than just looking at the offer price. There is much more to an offer than the amount of money a buyer wants to pay for your home. Here are some other things to consider.
Financing:
The amount of money does not matter if a buyer can't prove they have the means to pay that amount of money. Look for proof of preapproval in the form of a copy of the buyer's preapproval letter. Home sales that are contingent on loan approval can fall through easily when the buyer has not yet been to the bank to apply for a loan.
If you are in a hurry to sell the home accepting a cash offer at a lower price may be a better option to closing in less time.
Contingencies:
A contingency is a condition that needs to be met for the sale to finalize. It is not uncommon to find a few contingencies in a home offer. The most common are securing financing, appraisal, and inspection. But buyers will sometimes add in the need to sell their current home first ( within a specified time limit) or request that sellers pay a little more for closing costs, or make some repairs.
Some of these requests can mean a delay in closing or even signify the likelihood of a buyer backing out and not finalizing the sale. Make sure to look over contingencies closely.
When making a final decision on accepting an offer make sure you have looked over all of the details of an offer and consider your personal situation and needs as a seller. Not all offers are in your best interest just because they offer the best price. In multiple offer selling situations, you will want to make sure you carefully look over everything in each offer to help you make the best decision. It can be difficult not to take the largest sum of money, but you just may thank yourself later.
Look over every offer carefully with the help of an experienced real estate agent, they will be a significant source of knowledge and advice on what the strongest offer is.
For help selling your home in Columbus and surrounding areas please contact us at any time.