How Real Estate Photos Can Make or Break a Sale
Posted by Donald Payne on Thursday, June 20, 2019 at 10:47 AM
By Donald Payne / June 20, 2019
Comment
Make a Statement and Sell Your Home with the Best Photos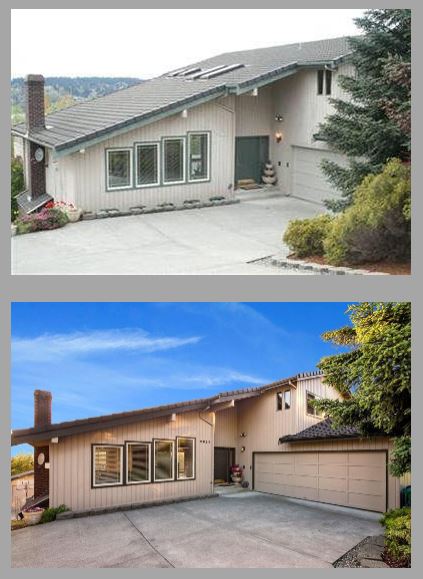 Are You thinking about selling your home or has your home than on the market for quite some time? Your photos may be preventing your home from being sold or even shown. Photos are the first vantage point and introduction that your home will probably have since nearly 85% of home buyers start their search online. Having a beautiful image that draws them in will make them want to see the home more, especially if it meets their search criteria and budget. Bland, dull, dark, or trashy pictures will make homebuyers simply pass on by. If you want to stand out and have more people interested in your property, you or your agent need to take exceptional photographs or have them done professionally.
Do I need professional photos in order to sell my home?
While our clients all get professional photography when listing and selling professional photos are not required when marketing a property, however, the better the photo the more likely the home is to be shown and possibly sold.
Take a look at the two photos below. Both are from the same house but two different listing agents. One listed the home six months earlier and took photos on a cloudy day probably with a home camera. The second photo was taken by a professional photographer on a beautiful sunny day with blue sky and accented the colors around the house.
Having professional photos taken or even doing professional photos yourself doesn't mean that you're trying to be deceptive, it simply means you are presenting the home in the best possible light at the best angle. A wide-angle lens captures more space and makes the room appear as large as they can. Simply going from an 18 mm lens, which most of us have, to a 10 mm lens, can really open up the room and see more of the space in one photograph.
Using an HDR Or high dynamic range imaging uses three or more photos of the same image and combines them to create the perfect lighting exposure. This is a highly skilled process and one in which you may not have the patience for, but many professional photographers use this technique in order to get the best lighting for the image.
Flash or no Flash?
A flash on a camera may cause strange shadows and weird lighting so it's best to open up all of the windows and take a photo in the best natural lighting possible. Try To take images with the flash and without during different times of the day with the lights on in the room and off. You might need to take up to 100 photos of just one room in order to get the best image.
If you choose to have your real estate agent take your photos, make sure they have a wide angle lens, tripod, newer camera, and experience. Look at the agent's past photos to see if you appreciate the marketing techniques and images. And if all else fails, call us for professional photographs of your Columbus area listing.