How Much Does it Cost to Sell a Home?
Posted by Donald Payne on Monday, February 14, 2022 at 6:58 AM
By Donald Payne / February 14, 2022
Comment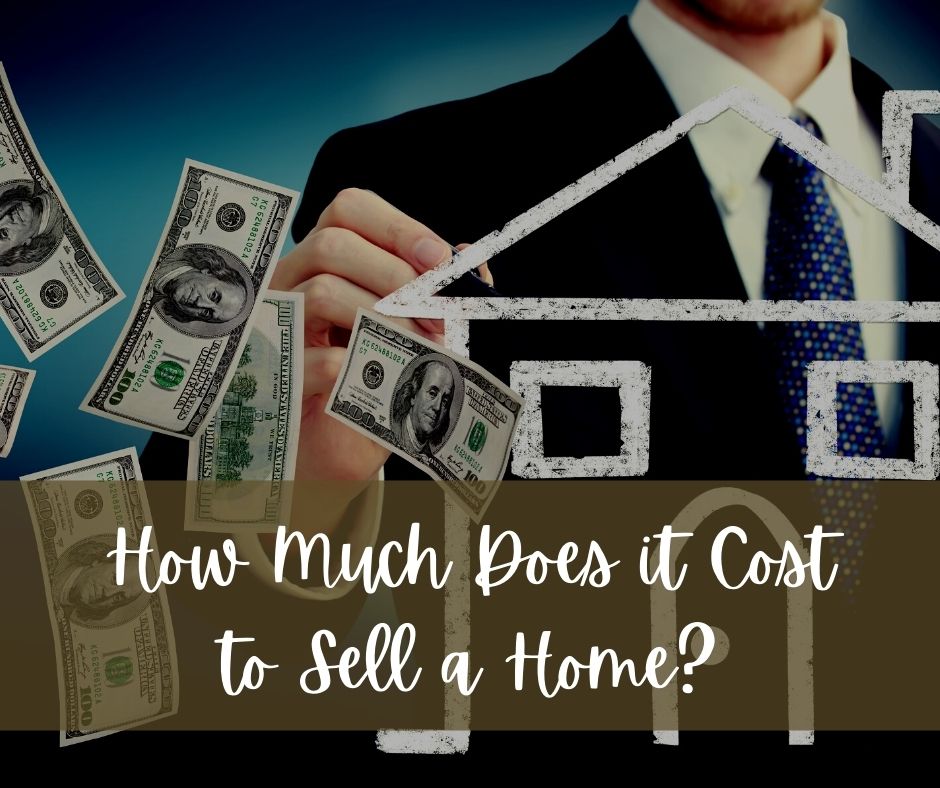 When it comes to selling a home right now, it is fairly easy and profitable, but what many sellers might not realize is the true cost of selling your house until they're actually signing documents at the closing. These closing and other costs can quickly add up to tens of thousands of dollars for a seller.
On average, a seller should expect to pay between 10 and 15% of the home's sale price in the overall cost to get a home sold and finalize on that sale. It is a good idea to be aware of these costs to be able to budget for them and maybe even cut down on them a little bit.
These are the Common Costs of Selling a Home
Home preparation
First impressions are huge in many areas and one of them is selling a home. The journal of real estate finance and economics has published a study in which they found that curb appeal can boost a home's value by 7%.
The cost to get your home ready to show in its best condition can vary from home to home. Many homes will need to make minor cosmetic fixes and some might need major repairs in order to enhance the overall look and get a buyer in the door as well as potentially get a higher offer or boost the property value just a little bit.
It is not uncommon for a home to need one or more major repairs over the lifespan of your time in it and this cost can range anywhere from just under $4000 to around $20,500. The average for major home repairs paid out during homeownership across the country is around $12,192.
If your home is in pretty good condition and not in need of any major repairs the general pre-listing projects that should be accomplished include interior painting and minor cosmetic updates. These can cost anywhere from just a few hundred dollars to several thousand depending upon how long it has been since your home has had any work done.
It's always important to be conservative with the updates and repairs you make to get your home ready for listing as the return on your investment can be very minimal.
Staging
It is not imperative to hire a professional staging service to help sell your home but it can be very beneficial especially in some markets. A stager can help to get your home show-ready by helping with interior paint selection and advising what items should be replaced or updated as well as what decorative pieces should stay and what should be packed away.
Research has shown that professionally staged properties typically have an increased number of offers and higher selling prices. It is also shown that staged properties can sell faster as compared to properties without the service.
Carrying costs and losses
The longer the home is listed on the market the higher the carrying costs become. These costs are considered as mortgage payments, homeowner association fees, utilities, and more that are paid out while your home is listed for sale.
In addition to these costs is the high chance that your home will sell for less money the longer it sits on the market. Any home on the market for longer than 90 days is considered a stale listing and has a very high chance of selling for less than the list price. Homes that sit on the market for a long time, especially in a hot seller's market, are seen as having something potentially wrong with them.
Real estate commission
Paying real estate commission to both the selling and buying representative agents is usually the largest cost associated with selling me home. A seller should expect to pay anywhere from 5 to 6% of the sale price in real estate commissions that are split between agents representing both parties in the sale.
Closing costs
These are fees paid to finalize the transaction and transfer official and legal ownership of the home to the buyer. Closing cost fees are paid in accordance with the terms of the purchase contract between the buyer and the seller. Both parties typically pay costs incurred from transactions pertaining to items they need finished.
Sellers on average pay up to 4% of the sale price of the home in fees and taxes in addition to agent commissions and closing costs. The nice thing about closing costs is that they are deducted from the profit of the sale so it is not extra money that comes out of your bank account.
Capital gains tax
When you sell your home you will have to pay taxes on the profit you make from that sale. Some home sales might be deemed tax-free pertaining to the condition of the sale meeting certain standards.
Taxpayers are allowed to exclude up to $500,000 if they are married filing jointly or $250,000 if filing as a single person. A seller must also have on the home for at least two years out of the last five. Interestingly these two years should not have to be consecutive.
A total estimate of the cost to sell a home
With so many variables used to calculate the actual cost of selling a home, it is impossible to get an exact number of what it would cost to sell your exact home without actually selling it. But there are a few ways to get a ballpark estimate of what it could cost.
For example, if you are selling a home for the average home value of $316,368 it is estimated that a seller could pay around $40,625 in selling costs while still benefiting with $275,743 in profit. This common estimate includes making a major repair to the home before selling it but does not calculate any carrying costs or the cost of taking care of any possible liens and debts against the home or having a pre-payment penalty on a mortgage. All of which is a potential added cost of selling.
For more information on selling your home in Columbus and surrounding areas please contact us anytime.
Start the Home Selling Process Here: