How Many Mortgages Can a Columbus Homeowner Have?
Posted by Donald Payne on Tuesday, September 19, 2023 at 5:34:46 PM
By Donald Payne / September 19, 2023
Comment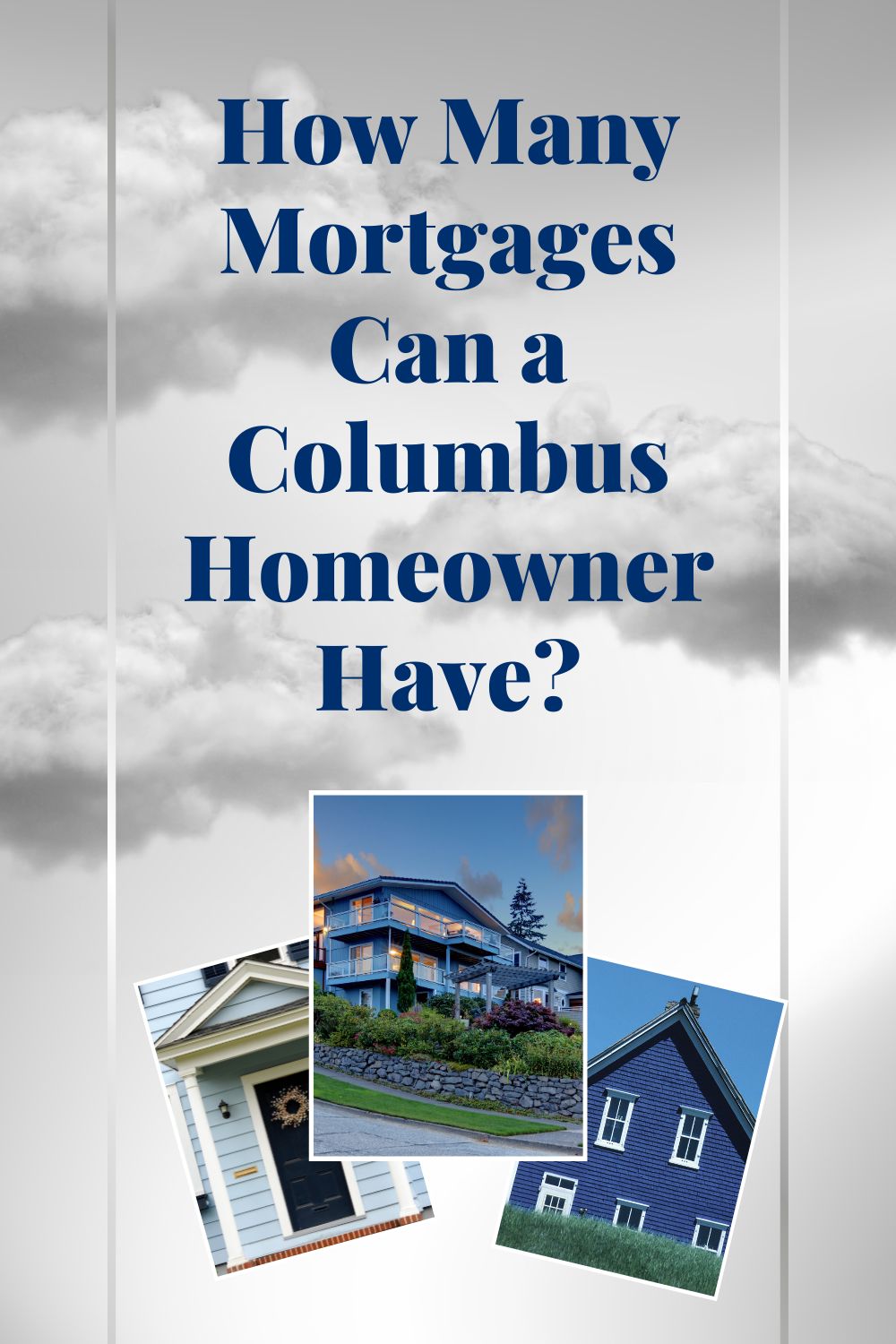 If you are considering taking out more than one mortgage you may be curious as to how many mortgages you are legally able to hold at one time. This question is often asked of potential Columbus homebuyers who are considering starting out in real estate investing.
Limits to the number of conventional mortgage loans a person can hold at one time
When it comes to getting financing help for your primary residence (the home you live in for the majority of your time), there is no limit to how many loans you can have at once. But there is a limit to how many homes you can own that can be documented as your primary residence. That limit is one. Some specific loan programs may come with their own set of rules in order for a borrower to qualify for the loan though.
For example, if a Columbus homebuyer is using a conventional mortgage loan through Fannie Mae Home Ready or the Freddie Mac Home Possible program the borrower would be limited to two mortgages on the property. These first-time homebuyer loan programs allow the borrower to take out their first mortgage and add on a home equity loan or second mortgage on a primary home. The borrower also has the option to take out a mortgage and sell the home or pay off the mortgage and then take out another mortgage for a new primary home.
A borrower is limited to 10 conventional mortgage loans on varying different properties at one time. This can be properties in addition to your primary residence including both second homes or vacation homes and investment homes. This is a conventional loan rule set by Fannie Mae and Freddie Mac for conventional loan borrowers. And you can also take out secondary loans on investment and vacation properties.
There is also the option to pay off mortgages with different types of loans like the use of a personal loan to pay off the mortgage. Also, the purchase of properties that are not residential single-family properties does not count towards your conventional loan limit.
Qualifying for additional mortgage loans
When financing more than one property the borrower will expectedly face tougher approval requirements compared to seeking mortgage approval on a primary residence and the first home loan for that property. Lenders take into account more factors when applying for these types of loans including your credit score, cash reserve, the property's fair market value, and the projected potential rental income.
Many lenders will want to see several months of cash reserves in some sort of account that would be able to pay off several months of the loan. This could be money in a bank account, another investment, a retirement account, or the cash value of a life insurance policy. 2nd/vacation home purchases may often come with a qualifier of having at least two months of cash reserves. Investment properties often come with a requirement of a six-month cash reserve. If you plan to finance multiple extra properties the cash reserve requirement could increase.
In addition to having more liquid assets available many lenders will require that credit scores are higher than requirements for a traditional primary mortgage application. For example, Fannie Mae requires a minimum FICO credit score of 720. The score is higher than the 620 score for a standard conventional mortgage loan on a primary home. Particular lenders may also have stronger conventional loan requirements that they have put in place on their own. Fannie Mae and Freddie Mac set many loan requirements but lenders are able to go above and beyond those minimum requirements on conventional loans.
When qualifying for additional mortgage loans on a purchase of an additional property either for personal or investment use it is good to expect that your income will be looked at more carefully during the underwriting process. This is especially true if you are trying to finance more than one investment property. It is not uncommon for a lender to look into whether you are profiting or losing money from your current rental properties when applying for a mortgage to purchase another.
Should you become an investment property owner?
The answer to this question really should be answered with the help of several real estate professionals. It is a great idea to talk with a trusted local real estate agent who works with helping clients find investment properties as well as a financial advisor and maybe even a real estate lawyer. All of these professionals can help you to decide confidently if real estate investment is a good idea for you personally.
For more information on finding real estate for sale in Columbus both personal and investment purchases please contact me anytime.