How is Contingent Different from Pending?
Posted by Donald Payne on Monday, April 18, 2022 at 6:41 AM
By Donald Payne / April 18, 2022
Comment
When it comes to the multiple listing service and your online search of available homes you may have seen several status indications as you have scrolled through all of the homes in the area of interest that you are looking. There are several status labels that a property listing can sport, two of which the most common include contingent and pending.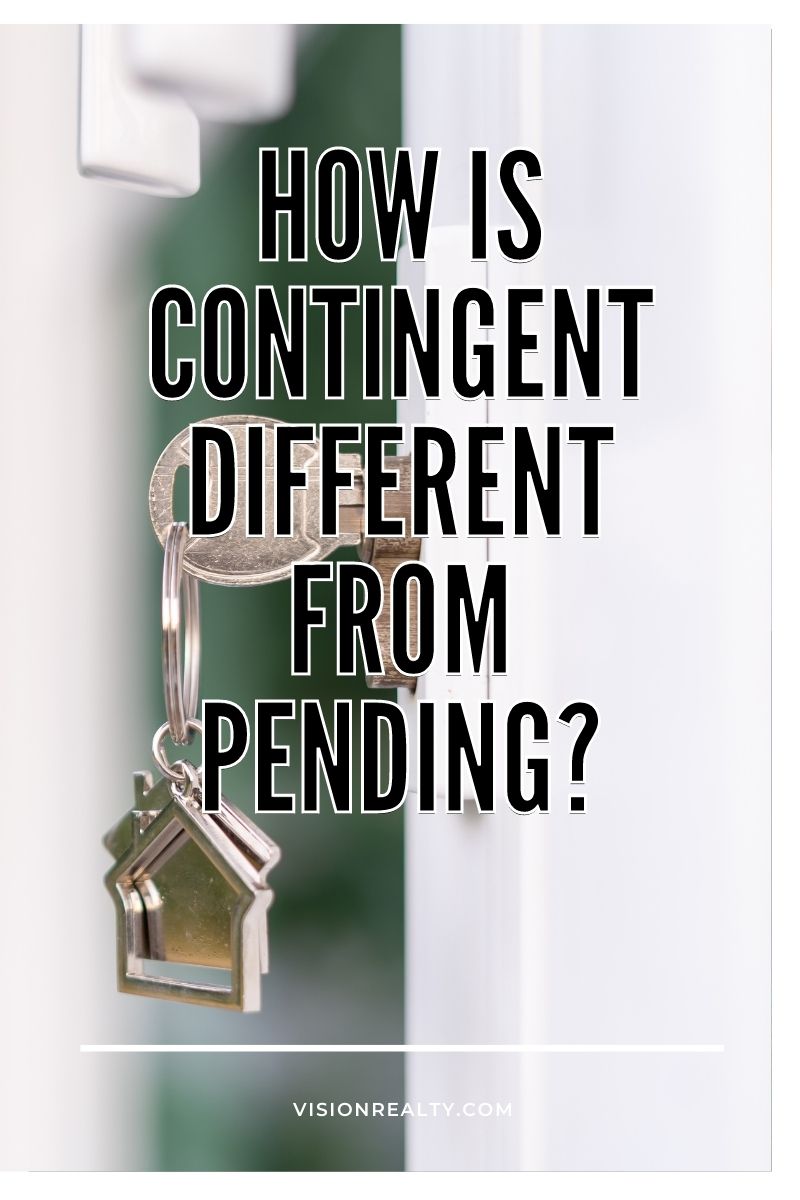 What do the Terms Contingent and Pending Mean and How are They Different?
What a Contingent Status Means on a Real Estate Listing
A property that has been labeled with a contingent status is a home with an offer that has been accepted and is under contract but awaiting the final closing on the sale. For this final closing to take place there are certain conditions that need to be met written into the offer contract. These conditions are known as contingencies, therefore, the status of the home is contingent.
A contingency is a clause included in a real estate purchase offer that needs to be met and has been previously negotiated and agreed upon by both parties in the transaction, the buyer and the seller. Contingencies list criteria that need to be fulfilled before the sale becomes official and ownership is legally transferred.
What the Pending Status Means on a Listing
A property that shows its status as pending means that a purchase offer has been accepted and it is not awaiting contingencies to be met as they have already been met or have been waived. This is a home listing that is no longer under an active status in the MLS. This does not however mean that the sale has been finalized and closed just yet. It does signify that there is a small chance the home could return back to the market.
When a home is pending a seller is not able to legally back out of the sale transaction. A buyer is still able to cancel the sale, but in most cases, once a sale is in the pending status if a buyer backs out of the contract, they will lose their earnest money.
Is it Possible for a Contingent or Pending Status Home to Fall Through? How Often Does it Happen?
While most often properties listed under a pending or contingent status do go ahead and close on the sale it has happened where homes in both of the statuses do not come to a final sale.
There is no way of telling exactly how many homes that have been put into contingent or pending statuses fall through but the National Association of Realtors reports that in just the month of January 2022, 7% of purchase agreements were terminated before the final closing on the sale. Of those contracts that fell through, only one quarter was because of inspection issues, and 20% were because of financing problems.
Is Someone Able to Make an Offer on a Property in Contingent or Pending Status?
When a seller has officially signed and accepted an offer from a buyer through a contract, they are unable to sell to someone else. They are still able to accept backup offers in the case that something falls through with the offer that they signed and accepted. This allows the seller to quickly move on to the next promising contract in line.
For more information on real estate in Columbus Ohio please contact us anytime.