How Can You Look for Columbus Housing Market Crash Warning Signs?
Posted by Donald Payne on Tuesday, June 6, 2023 at 5:23:52 PM
By Donald Payne / June 6, 2023
Comment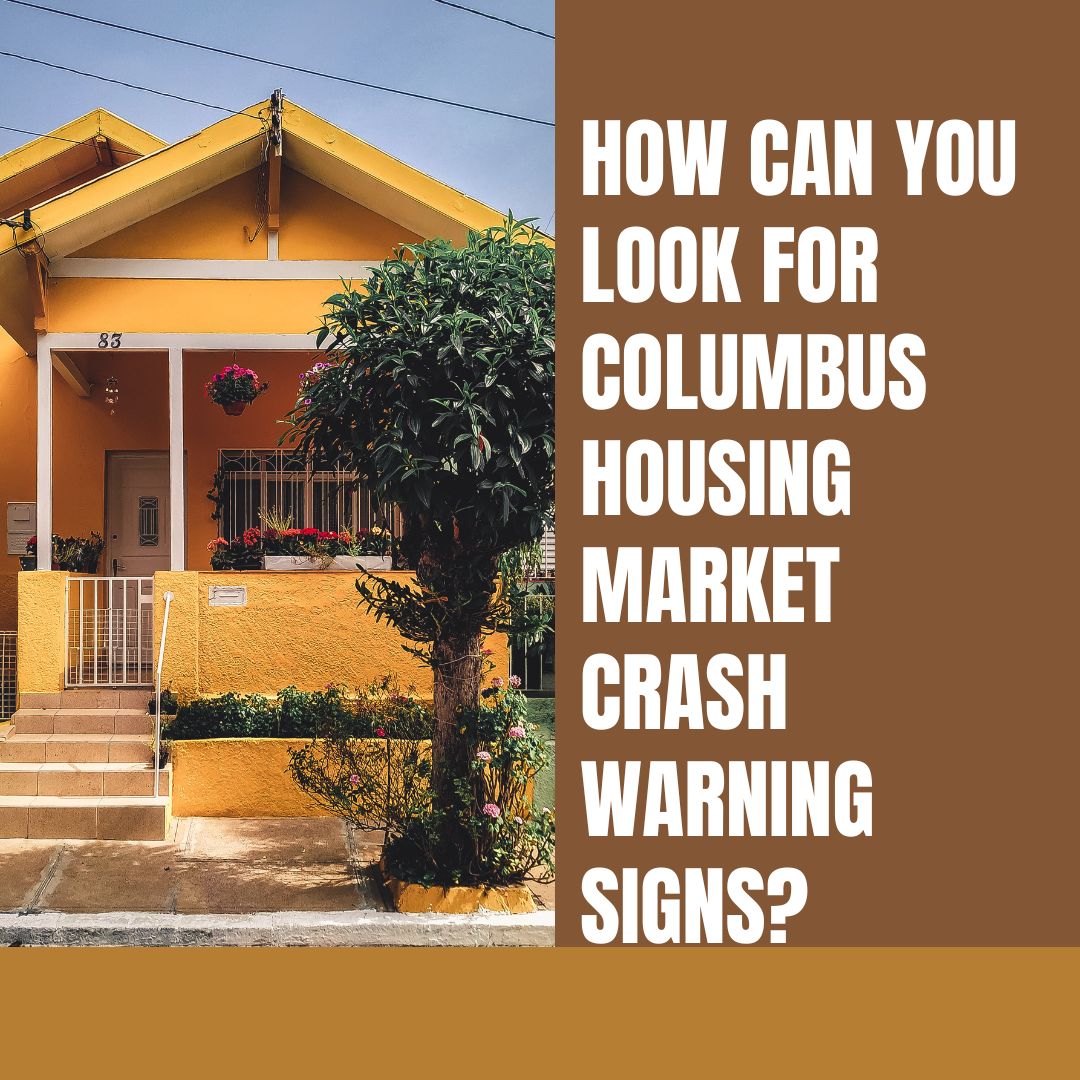 As the real estate market in Columbus and pretty much everywhere around the United States has gone through quite a roller coaster since 2020 many homeowners and Columbus home buyers are nervous about what the future of the real estate market could hold. This can make purchasing a home or selling it more stressful.
While housing markets in some areas have been on a decline with decreasing home values there are still many locations like here in Columbus that have remained fairly steady when looking at the whole picture. While some areas of the country may seem concerning real estate experts are sharing that they do not believe there will be a sudden and abrupt housing market crash when looking at the actual market factors.
There are many real-life real-time details within real estate markets that play a factor in determining the health of the market overall. Some of the biggest factors include mortgage interest rates, unemployment rates, inflation, and looking into past trends. And the most promising news is in comparing the factors of today's real estate market to the last housing crash in America.
Here are some factors to consider to help you know the possible warning signs of a Columbus real estate market crash
The housing bubble
In the economic world, a bubble is defined as a period of rapid market value growth. In the real estate world, this would be the value of homes. Since 2020 homes did hit very high market values and as of the middle of last year some of this growth has slowed down. In some locations around the country, the growth has slightly declined causing a scare to some and some misleading news headlines. So the rate of value increase has slowed or declined it is indicative that they're clearly is no bubble that is about to burst in the real estate market.
It is possible for home prices to decline without a crash
For many Americans home prices decreasing or values slightly dropping is worrisome as the housing issues of 2008 brought falling home values where Americans were left owing more money than their home was worth. But a look into actual current market factors can help to reveal that declines do not point to a housing market crash.
Some people have been worried more about the decline in actual home sales being a signifier of a poor real estate market. To the contrary many real estate market experts believe that with interest rates hovering around 7% in 2023 and a large number of home buyers and homeowners refinancing at 3% between 2020 to the middle of 2022 that low inventory is attributed to people not wanting to trade they're super low mortgage rates for those twice as high. The ability for homeowners to stay in their homes at a low-interest rate and retain a good amount of equity will help to keep home price declines from becoming a major concern.
The differences between the last housing market crash and today
A very good way to help gain insight into what brings a housing market crash is to look at the factors that lead to and caused the last crash. This is the all-to-famous crash of 2008 where many homes went into foreclosure or saw value drops below the remaining mortgage owned on the property. The factors that led to this crash were primarily due to predatory lending practices which have since been outlawed. It is much more difficult today for homebuyers to obtain mortgage loans as a way to help prevent this from happening again.
In looking at the statistics of today's homebuyers even as some locations may experience a slight value decrease many homeowners are holding a large amount of equity within their homes. This puts homeowners in a good position and helps to prevent many of them from needing a short sale or going into foreclosure.
Housing demand remains strong
Though there are several headlines saying that home sales are decreasing, the demand to purchase a home is still strong continuing the sellers' market conditions in Columbus and around the country. One good determining factor of demand is the number of building permits for residential homes. The National Association of Homebuilders has shared that in recent months housing permits have increased and even gone above the expected projections. Builders do not build homes unless they feel that the market is promising for actually selling the homes they build. This is promising and it does point to a good demand for homes. The amount of inventory in Columbus remains relatively low and this is another huge factor as to why home sales have declined over the past year.
Of course, the best way to know a good outlook for the Columbus real estate market is to talk with a local real estate agent. While nobody has a crystal ball and can't exactly predict what the future holds for real estate local agents know the real estate market better than anyone else and can give you insight into navigating the Columbus housing market in purchasing a home right now.
For more information on available Columbus real estate in purchasing a home in Columbus please contact us anytime.