Helpful Tips to Retain A Higher Home Value
Posted by Donald Payne on Tuesday, October 25, 2022 at 12:34:32 PM
By Donald Payne / October 25, 2022
Comment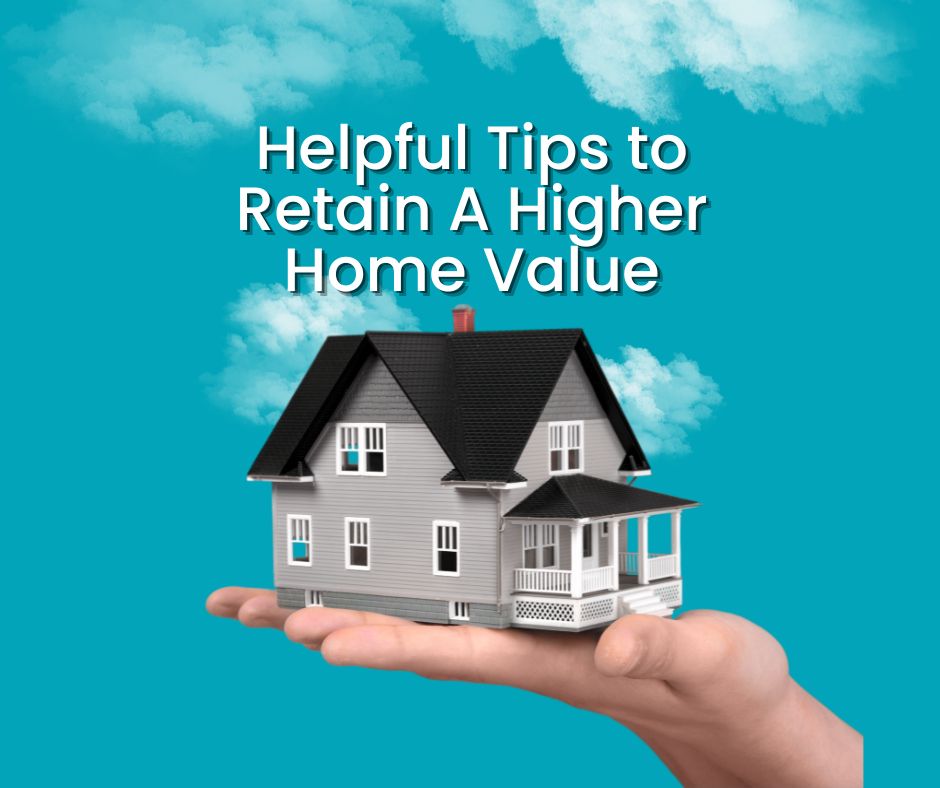 The value of your home matters especially when it is time to sell and in situations where your net wealth is determined. Some homeowners are currently concerned that their homes may have the potential to lose value with the recent gamut of real estate headlines.
It is always good to have a reliable general idea of what your home value is. There are also some things you can do to help your home retain a higher value in any real estate market.
Factors that contribute to property value
The fair market value of a home is the price someone would be willing to pay at that specific point in time. The appraised value is something different from the market value and is considered a snapshot of a home's value at that specific moment.
Almost every detail about a property can help to contribute to its overall value and there are some areas that play a heavier contribution than others. For in-depth information on the value of your home and what factors into it, you can look at this guide to understanding home value.
Some of the largest contributing factors to calculating home value include the condition of the home both inside and out, the size of the home especially compared to others in the neighborhood, any design features that make it more appealing or less desirable, and its location.
Should homeowners be concerned with their home losing value?
It is a valid concern to wonder if your home will lose value over the next year or so as you read through real estate headlines. After seeing two years of large and quick home value increases the market is beginning to slow down. Currently, homes are seeing a slight increase in days on market and a slight cool down in the pace of market value increase.
The main thing to remember is to make sure you are coming at what is happening in the real estate market with the right perspective. There are things that are slowing down but this does not mean that things are worse or more concerning right now. And the ultimate best way to get a handle on what is happening locally that will impact your home's value is to talk to a trusted local real estate agent.
Things homeowners can do to help a home retain top value
While home value is definitely driven by the current real estate market conditions and the location of a home there are several things you can do as a homeowner to help your home retain its best possible property value in any market.
Keep kitchens and bathrooms current
When it comes to selling a home the rooms that are most anticipated and scrutinized are the bathrooms and the kitchen. When those rooms are out of date or poorly maintained it can cause buyers to move on to the next property very quickly. Making sure these areas of your home are in good working condition and not tired or outdated will have a huge impact on home value.
Curb appeal
Any product's packaging is an important selling factor for the item. In the same way, the outside look of a home is like the packaging of a product. When a home looks well-kept and clean and up-to-date on the outside it becomes more desirable when it is time to sell. Homes that are more desirable sell at the top end of market value as research has shown time and time again. Make sure that your exterior paint is fresh and that your landscaping is well taken care of. How your home looks compared to the rest of the homes on your street is also important.
Stay on top of the major systems
The major functioning systems of a home structure that help it to be a livable and safe place to be are hugely important to its value. These are items like a heating and cooling system, electrical, and plumbing. Taking care of these systems may not be fun or glamorous as far as other areas of homeownership but making sure that these items are well-maintained is key to retaining much of your home's value.
For more information on real estate in Columbus Ohio including your property's current fair market value and the items that impact it please contact us anytime.
More Tips for Homeowners