Helpful Tips to Get Your Columbus Home Sold Faster
Posted by Donald Payne on Thursday, February 9, 2023 at 1:56:05 PM
By Donald Payne / February 9, 2023
Comment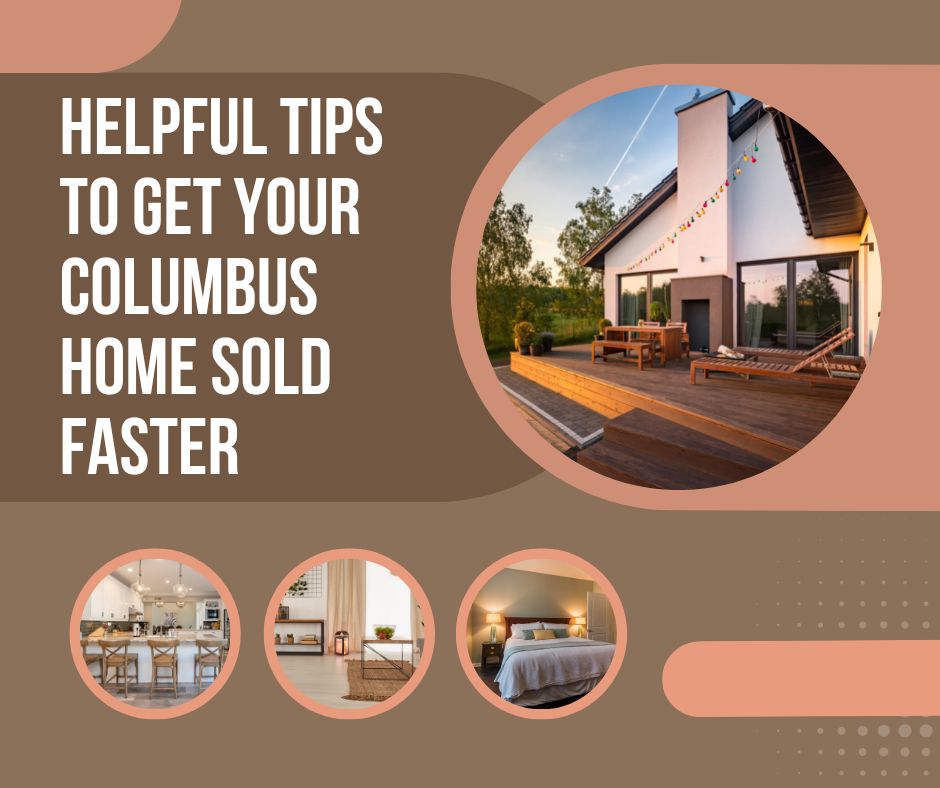 If you are trying to sell your Columbus home or are considering doing so you most likely don't want the process to be long and drawn out. One of the reasons homeowners hope to sell their home sooner rather than later after they list it is that they are looking to move on to their next home. It can also be a pain to keep your home in immaculate condition to be ready at a moment's notice to leave when a potential buyer wants to come to take a tour.
There are some things that homeowners can do to help sell their homes at a quicker pace. This is not just speculation there have been many homes sold with the strategies and the same results occur most of the time.
Helpful tips for selling your Columbus home faster
Hire an expert agent
It is not required that you have a real estate agent on your side helping you sell your home, it is always a better strategy to employ a great local real estate agent. Real estate agents make it their priority to know what people are looking for and all of the current local real estate statistics in their area. They also know how real estate forms and sales are conducted. They have a better insight into marketing strategies and it is well worth the investment.
Clean, clean, and clean again
The cleaner your home is and the more detailed you are about cleaning your home the better your home will present to buyers when they come to look at it. Today's buyers are looking at every small detail of their home purchase so expect them to look at every nook and cranny of the home.
Areas to make sure you get extra clean and focus extra attention on are kitchen counters, the basement, and garage, windows both inside and out, every area of the bathroom, shelves, inside closets, appliances, and flooring.
Remove excess and personal items
Pulling out items that showcase who the family is that lives in the home currently can help a homeowner to envision themselves moving in instead of being reminded that the home belongs to someone else. It is also good to make sure that rooms do not look smaller than they are by having too much stuff in them. The more you can stage your home to help a buyer see a room's potential and see themselves utilizing it the more successful a quick sale will be.
Professional photos and a 3-D tour
It is important that your online listing shows your home at its best. About 90% of home buyers are looking online for homes from the comfort of their current living space before they go out to see a property in person. Listing photos are the very first thing that a buyer will see and help them to determine if they are interested in getting more information and taking the next step in their purchase. It is also helpful to have a 3-D tour to attach to your online listing so that buyers can do an initial virtual walk-through of the home.
Curb appeal
Homes that look great from the outside are ones that are highly appealing to buyers. Nobody wants to purchase a product that has boring or unsightly wrapping. Making sure that the landscape is fresh and the exterior paint is fresh as well will go a very long way in getting your home sold.
Consider Updates
If your home has not seen finished updates in some time, considering some upgrades can be highly beneficial. Homes that are up to date sell faster because they communicate the home needs little if any extra work (and money) put into it.
Be Ready for Showings
The more flexible you are and the more open the schedule is for buyers to come to see the house the more exposure your home will have and the faster your home will sell. One of the biggest pains of selling a home can be the in-person showings.
Especially when you have a by-appointment-only request and a realtor calls saying they are around the corner with their client and would like to know if they can stop by. But if you can whether a flood of buyers in your home at a moment's notice, you just may see an offer a lot sooner.
If you are looking to sell your Columbus home and hoping to get it sold in a shorter timeframe please contact us any time.