Good New Year Resolutions for Columbus Homeowners
Posted by Donald Payne on Wednesday, January 4, 2023 at 3:16:19 PM
By Donald Payne / January 4, 2023
Comment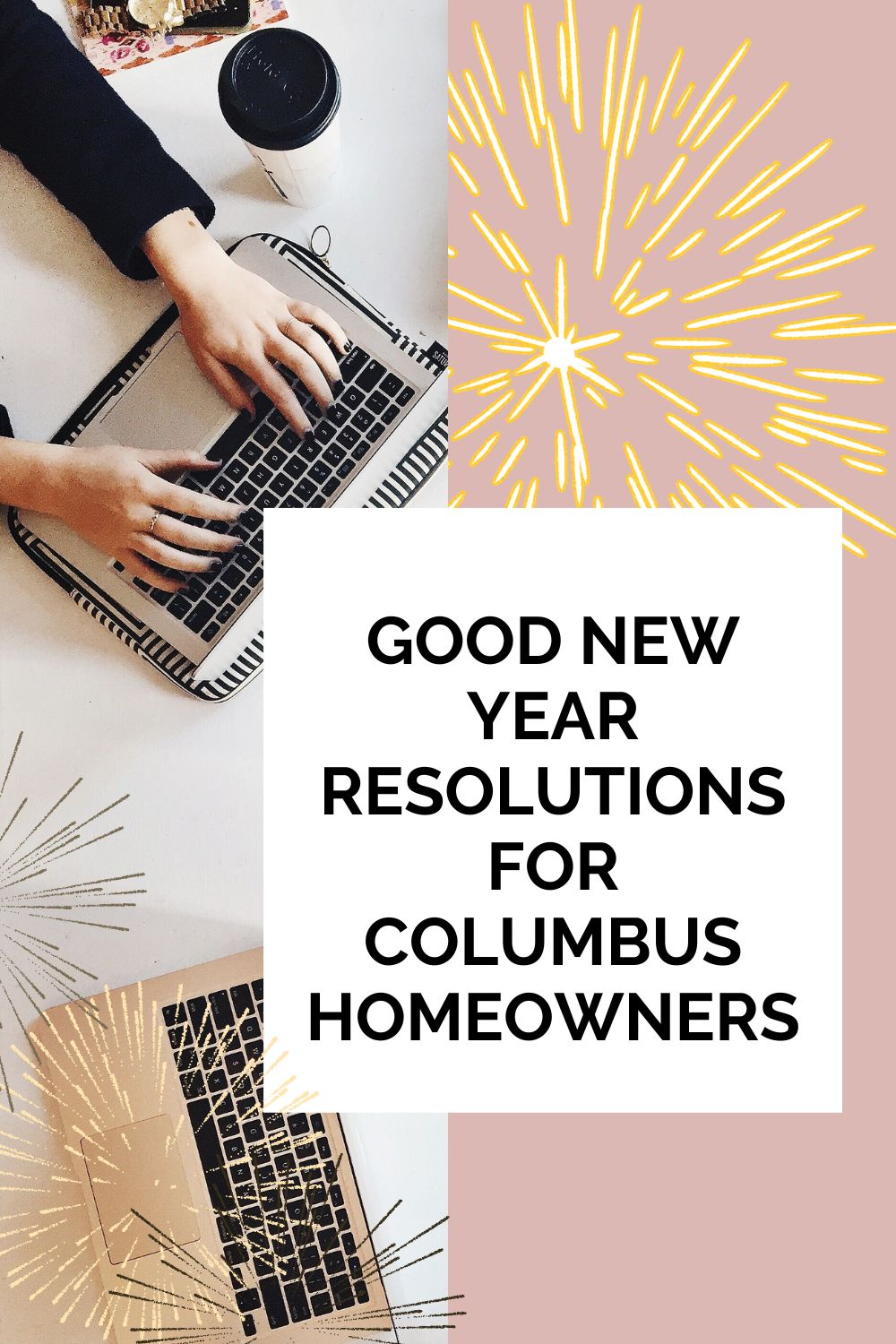 The biggest investment that a majority of Columbus Ohio residents will make is the purchase of a home. Our homes are important. They keep us warm and safe, they provide space for us to re-energize and do all the things we love. They provide space for us to keep all of the things we need and love.
Taking great care of your Columbus area home is important. It is a great idea to create goals in the new year and one of the best kinds is a goal to help you take the best care of your largest investment, your home.
Here are Some Great New Year Resolutions to Make for Columbus Homeowners
Create a Savings Plan to Fund Maintenance, Repairs, and Updates
Owning a home comes with many costs far beyond paying the mortgage, utilities, and property taxes. Homes require general routine maintenance to keep them functioning properly. There is also the matter that every home at some point will run into an unexpected emergency repair of some kind. Then there is the need to update things as they age and get worn out or look old and tired.
Creating a savings account where you put money in little by little to afford the extra costs of owning a home is a great way to feel more confident about home ownership. It is advised that homeowners have between 1 and 3 percent of their home's current value saved in cash for these items.
Make a Maintenance Calendar
Every home should have all of the functioning systems and items within it proactively maintained on a routine basis throughout the year to help prevent emergency repairs as much as possible. The best way to be aware that something in the home should be checked out and maintained is to create a maintenance schedule/calendar. This can include items like cleaning the gutters, checking the heating system, caulking the windows, cleaning the windows, checking the crawlspace and attic, etc.
Take a Good Look at Your Home
To help you determine where you should start with your maintenance calendar it is a good idea to walk through your property and assess it. If you have the ability you may even hire a professional handyman to walk through and give you an assessment of what needs some attention around your home. If you are doing the assessment on your own put on the fresh eyes and scrutinizing mindset of a homebuyer. Pretend you are walking through the home again for the first time with the intent to purchase it. What sticks out to you? What are you curious about and want to know if it is working in its best condition?
For more information on owning a home in Columbus including available real estate in Columbus please contact us any time.