Gift Ideas for the New Homeowner
Posted by Donald Payne on Monday, May 23, 2022 at 8:22 AM
By Donald Payne / May 23, 2022
Comment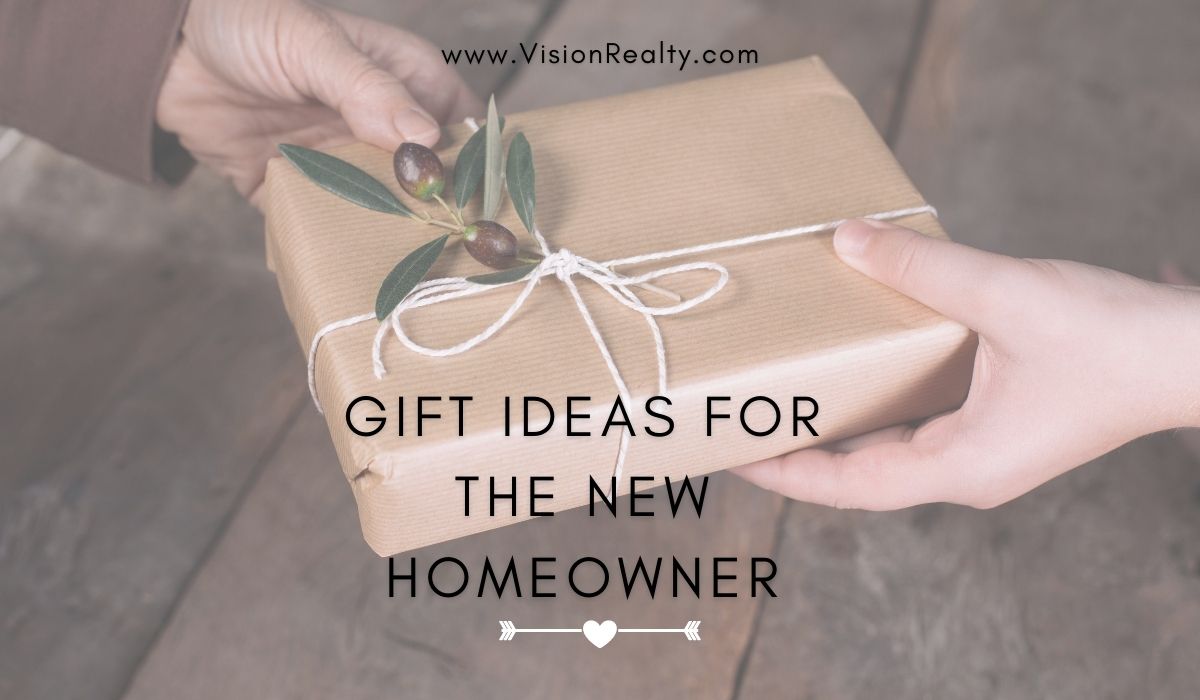 Spring is a season full of different types of parties. From graduation to baby showers to bridal showers and weddings as well as the occasional housewarming party. Finding a housewarming gift seems pretty straightforward but then again you don't want to get them something everyone else is getting. A great trick to purchasing a housewarming gift is one that makes those final parts of moving in less of a burden. Anything you can purchase to help make the long and laborious process of getting comfortable in a new space easier is a win.
If you are invited to come and celebrate a friend's new home here are some great gift ideas.
Personalized doormat
There is nothing that brings more curb appeal to a home than an inviting front door space.
A cute brand-new doormat helps to make a home feel more complete and what could make the new owner feel more special than a brand-new doormat that says their name? Or maybe a favorite phrase that is funny and helps to give guests a chuckle while breaking the ice.
Related: Creating a Family-Friendly Backyard
Items helpful for hosting
If the new homeowners have lived in their own space for quite some time chances, are they won't need a set of dishes or standard kitchen utensils. Instead, how about something to help them entertain in their gorgeous new home? Something that helps them to enjoy their new space with their favorite people. This could be something like a charcuterie board or those fun taco holders so they can host a taco Tuesday party. - Tip by Brent Wells, Prosper Realtor®
Gourmet condiments or food items
Moving into a new home means that the homeowner has most likely made attempts to move with as little food as possible. Because moving food is a big pain and oftentimes requires a very small-time window. Most likely the new homeowner will have nearly bare cupboards.
Some clever ideas may be signing them up for a few meal service meals from companies like Well Plated. Where they can choose a meal where all of the fresh ingredients are delivered right to the door and come with the recipe ready to cook. Additionally, you could stock their fridge with some gourmet condiments or help them to beef up their spice cabinet. Or maybe purchasing a gourmet coffee basket so they are ready to go the next morning. Getting something nice that they may not necessarily get for themselves but will definitely still love and use.
Popular favorite items from local businesses nearby
There's no better way to say welcome to an area than to find the new homeowner something popular and loved amongst the locals from a business just down the street. Maybe you could get them a gift card to enjoy a meal out at one of the most popular local restaurants in the area. Or purchase a basket full of the best fresh homemade pastries for them to enjoy at breakfast the next morning.
Potted herbs for cooking
A nice and luxurious feeling housewarming present is a fresh potted herb that they can keep in their kitchen ready to go for top-level cooking. Just make sure you are giving this to someone who actually likes plants. Not everyone has a green thumb but those who do will consider it a fun and personal way to warm up their new home.
For more information on purchasing a home in Columbus and surrounding areas please contact us anytime.