Get Your Dayton House Ready to Sell in the Summer
Posted by Donald Payne on Monday, July 5, 2021 at 8:38 AM
By Donald Payne / July 5, 2021
Comment
Historically the most active time for buying and selling homes and other real estate is in the spring and into the summer as the weather is nice and it is a great time of year to move without the kids being in school. This summer the housing market is expected to continue to remain highly active. If you are getting ready to list your Dayton home, here is a small list of things you can do to help prepare it for a successful sale.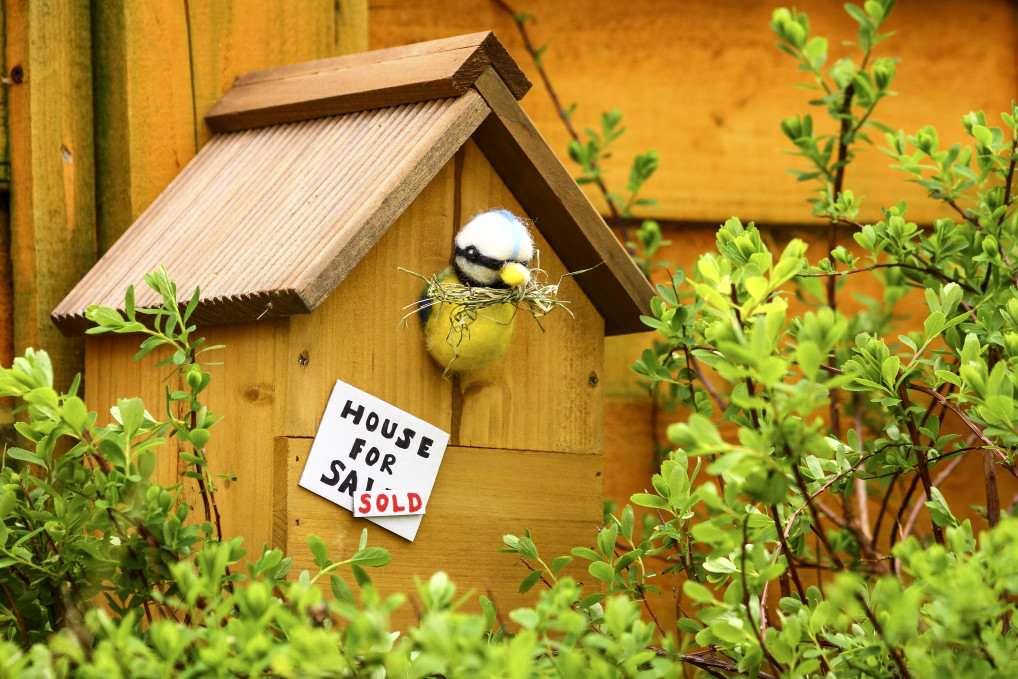 Clean, De-clutter, and Organize
The best way to show off your home in its best light is to only keep the bare essentials for living so that people can see all of your home as easily as possible. The best way to start with decluttering your home is to start in the closet. Make sure every hanger has only one piece of clothing and it's hanging straight. Try to get rid of any wire hangers from the dry cleaner that may look unsightly and make sure that items folded on shelves are neatly stacked and organized.
You will also want to remove any items that are hanging out on the floor to make the closet feel much bigger. For example, any shoes even if they are neatly lined up in a row on the floor should be picked up.
In addition to the closets, you will want to clear off any surfaces such as kitchen countertops and bathroom countertops and hide small appliances like toasters and blenders and throw away old piles of mail and magazines and neatly file away paperwork into drawers. You will also want to make sure that any shelves are not overflowing with items. You can keep a few things here to show the usefulness but they should not be overcrowded.
Wash the Windows
You might not even realize how dirty the windows are in your home until you begin tackling the task of cleaning them. But as the sun shines through your windows it will be obvious to potential buyers as they walk through your home. In addition to being unsightly a dirty window brings in much less natural light. The more natural light that floods into your space the better it makes your home look. Sparkly clean windows bring in bright sunlight and help to show the space in its best.
Freshen Up Bed Linens
Crisp plain white sheets and even towels are a safe bet to leave a room feeling clean and bright and fresh and summery. This will help to create a feel-good light and airy summertime mood for buyers that walk through your home. There are some places that you can purchase solid white linens for very low prices in the event that you are just freshening up your linens simply for the purpose of staging your home to sell.
Related: Buyers are looking for homes with she-sheds and man-caves
Rearrange the furniture
You can use the current furniture and decor you have on hand instead of spending money to rent or purchase new things to show your home in its best usefulness. You should stick to the essentials for showing off how a room could be used and making sure that walking paths have plenty of room and the furniture is not too large of a scale or makes the room look small. If your current furniture is making the room appear small you can remedy this by pulling out a few pieces. It is best to just stick to a few simple items and arrange them in a way that each room is being showcased to its maximum useful potential and creating a space that a buyer can imagine themselves using.
Bring in Some Green
Flowers and plants bring life into a home. Florals create a warm and welcoming environment and smell amazing as well. Some great ideas for bringing in some life to your space and creating a summertime feel and good moods within buyers is to place a tall palm in the corner of a room or fresh cut flowers in a vase on the dining or coffee table. You can even place a small arrangement of flowers like a simple bud in a vase on a bedside table.
There's nothing better than the feeling of a thoroughly clean space with crisp and light breezy decorations while you are searching for a home in the summertime. Buyers will fall in love with your space more quickly when it is staged and cleaned properly for the time of year that you are in.
For more information on selling your home in Dayton and other surrounding areas please contact us anytime.
What is Your Home Worth Today?