Gahanna Real Estate Market December 2020
Posted by Donald Payne on Thursday, December 10, 2020 at 7:08 AM
By Donald Payne / December 10, 2020
Comment
While many industries in this pandemic climate are declining or struggling, the real estate market is certainly not one of them. We have seen huge boosts in real estate over the last 6 to 8 months and while there was a short dip in March and April, things came back with a bang in June and July and haven't slowed down since.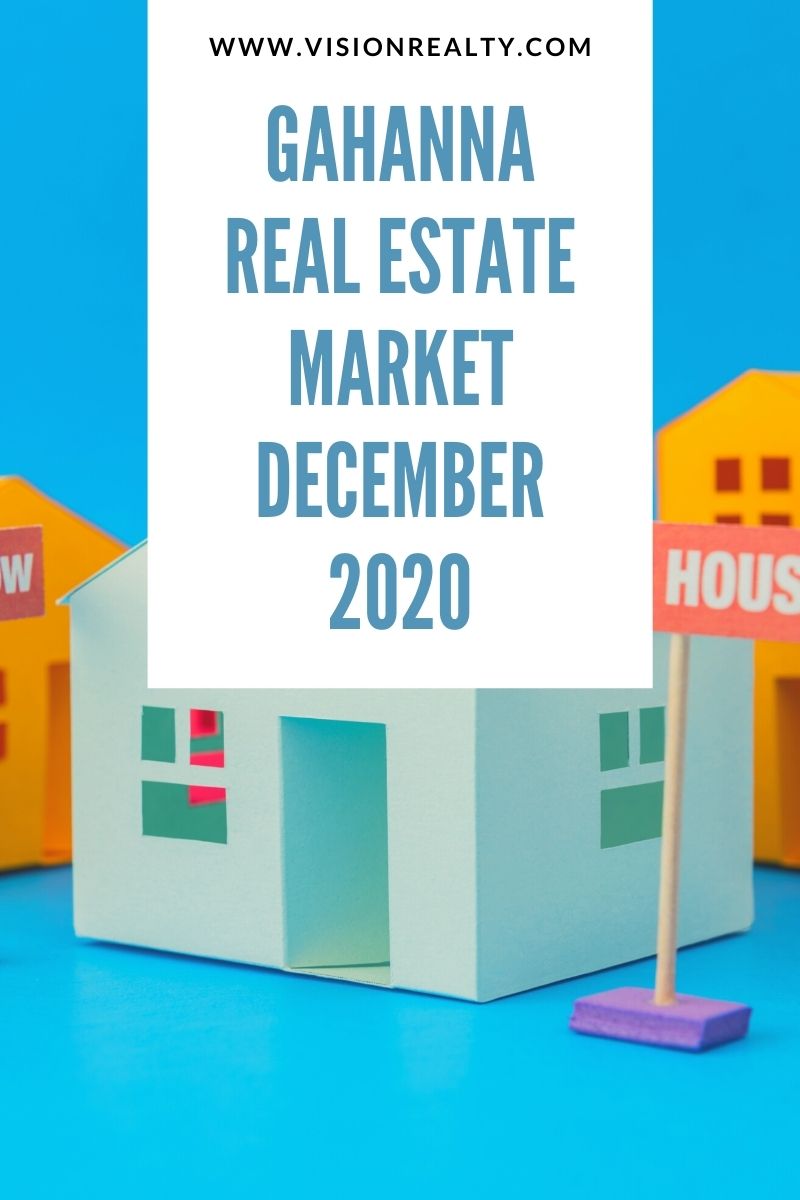 The report in July stated that last year Columbus hit a #3 ranking in the 20 hottest housing markets according to Realtor.com. Columbus is doing a bang-up job, but for those moving outside of the city, places like Lewis Center and Gahanna are seeing huge boosts in the real estate market as well.
Whether you are buying or selling, it's important to understand what the market is doing in your current climate. Micro-neighborhoods, individual communities, and outlying rural areas tend to have different stats than downtown metropolitan areas. If you're looking to move outside of Columbus or looking for one of the suburbs or considering selling your home, here's what's happening in the Gahanna real estate market in December 2020.
Home prices have increased, even over the last month by nearly $10,000 or 4.1%. The median list price is about $254,000 with the median sales price of $262,000. There's a nearly 26% year-over-year increase of homes sold and a nearly 20% decrease in days on the market.
Homes in Gahanna Ohio are selling on an average of 38 days. The market is considered extremely competitive with many homes getting multiple offers and some with waived contingencies. Homes are selling for about 3% above list price and go pending in about 36 to 38 days. Hot homes, those priced extremely well, are selling for about 6% above the list price and go pending within 30 days.
The absorption rate is quite low, typically less than a month right now which does offer a little concern for those monitoring the housing market. The last thing we want is for a bubble to burst at this time. But, one of the unique things about the market right now is that we are almost into winter, the slowest time for the Columbus and Gahanna real estate market. Things don't look like they are slowing down anytime soon. If you're planning on selling, chances are you'll get above the asking price and if you're planning on buying, it helps to have a buyer's agent on your side for submitting competitive offers.
Lack of inventory is also a big concern.
As of the publishing of this post, there were less than 60 properties for sale in Gahanna Ohio. That's not many. Single-family homes are starting less than $200,000 with the states over $800,000 both selling fairly quickly. With excellent schools including High Point elementary, Gahanna South middle school, and Lincoln high school, folks are moving out of downtown Columbus and into more suburban communities. With more and more of us working from home on a regular basis if not indefinitely, folks are looking for larger lots, or recreation close by, and homes with more square footage to allow for a home office and more enjoyment at home.
So what does all this mean for buyers and sellers?
If you've been on the fence about selling or think that winter is not a good time to sell, the stats definitely prove otherwise. Now is a great time to consider selling your Gahanna home or property and if you need to buy, having the right buyer's agent that understands the market is essential. We can help facilitate and write up a solid offer, negotiate on your behalf, and communicate with the seller and listing agent so you get the right home at the right price.
For buyers, start browsing all Gahanna real estate below and simply contact our office at any time to schedule a showing.
For sellers, find out what your home is worth here.