Finding Money For Home Renovations
Posted by Donald Payne on Monday, February 14, 2022 at 7:06 AM
By Donald Payne / February 14, 2022
Comment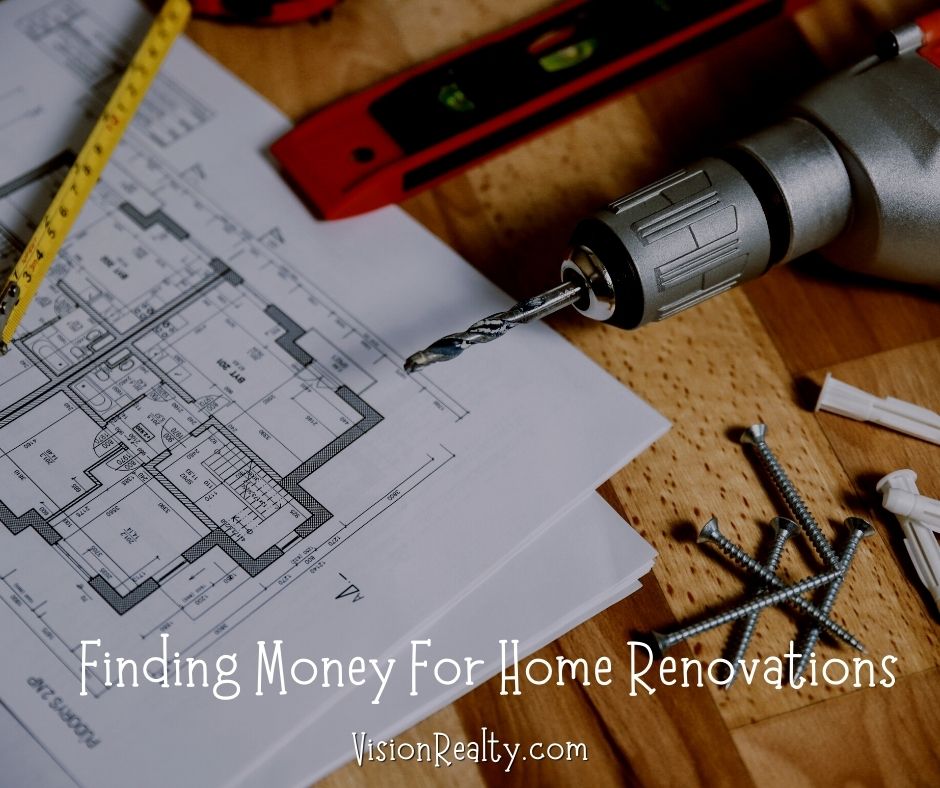 With more and more time spent at home than previously in the last few years many homeowners are looking at improvements, they'd like to make. Some of these improvements do not come with the most affordable of price tags. Many home-renovation projects are just beyond the daily budget or typical savings account amount for the average homeowner.
This has many eager home renovators wondering whether they should take out a home renovation loan to fund these projects. There has been a large increase in the number of interested homeowners looking into the possibility of financing a home renovation.
Here are some options to consider that could help you pay for a home renovation, and some questions to help you decide if it really is the right choice for you.
Is a home renovation loan the best choice for paying for renovations?
This is an all too often asked question of homeowners right now. One major question to ask yourself in deciding if you should apply for a renovation loan is if this renovation is a must-do or if it would just be nice to have. Or a means of turning your home from a good home into a dream home.
Some home repairs are necessary to continue living in the home safely because they could involve structural or mechanical issues, such as the need to fix the foundation or get a new HVAC system. Or maybe the plumbing in the bathroom is very old and could use an update to help keep it functioning.
Regardless of what type of renovation you are looking for, necessary or cosmetic, the property value should be taken into account in your decision to finance a home renovation.
If your plans will in turn significantly increase the overall fair market value of your home, then it could be a very good idea to act now and seek out a home renovation loan.
Would there be a reason to wait longer to make updates and repairs?
Since the pandemic has begun, pandemic-related construction demand has skyrocketed almost as much as the demand to purchase a home. This has created a labor and supply shortage in many areas of home construction and this means that those searching to renovate a home with professional help will see a much longer wait time.
It is also increasingly difficult to receive the building materials that many homeowners are searching for to finish their projects. One of the biggest areas where supply is an issue in the areas of home appliances and then there is also lumber.
This gap between supply and demand has also created a huge price increase for materials. The average home renovator is looking to spend way more on a home renovation right now than just a little over two years ago. A good question to ask is if you can live with your home right now until things calm down.
How do you choose which type of loan would be best to finance your renovation?
There are many different options when it comes to borrowing funds in order to finance a home renovation project. Some of the most widely used and known include a cash-out refinance, a home equity loan or line of credit, a personal loan, the new Fannie Mae homestyle renovation loan, or a 203K loan that is backed by the Federal housing administration.
The best way to determine if applying for any type of renovation loan is a good idea and which exact type of renovation loan is best for you would be to consult a financing expert. A great expert to consult within this matter would be a mortgage broker that specializes in renovation loans.
The difference between a mortgage broker as compared to a standard lender is that a broker works with several different lending companies and knows all of the lending products available. A broker that specializes in a certain type of loan will know the most information about the type of loan in which you are seeking and what products are available to you.
One of the best ways to find a reputable mortgage broker working in the mortgage niche you are after could be to ask a knowledgeable local real estate agent as they make it their work to know many professionals across the real estate realm.
Of course, if you do not want to go the renovation loan route, you could always find creative means of saving money and paying for your renovations completely debt-free. In some cases, working on projects little by little may be more beneficial right now than doing a very large and very expensive renovation project.
For more information on purchasing a home in Columbus Ohio and surrounding, areas please contact us anytime.
More for Homeowners: