Finding a Deal Even in a Seller's Market
Posted by Donald Payne on Wednesday, August 12, 2020 at 7:22 PM
By Donald Payne / August 12, 2020
Comment
It's no secret that it's a seller's market and many regions across the US right now and that can make it very hard to find a bargain or an investment property. When many Columbus homes are selling near or above list price there is a high demand for properties and inventory may be low. There may be more buyers than there are homes for sale, which naturally puts us into a seller's market. This also means you can't lowball a seller. They simply don't need to take a loss on their property when there are so many buyers and so few homes.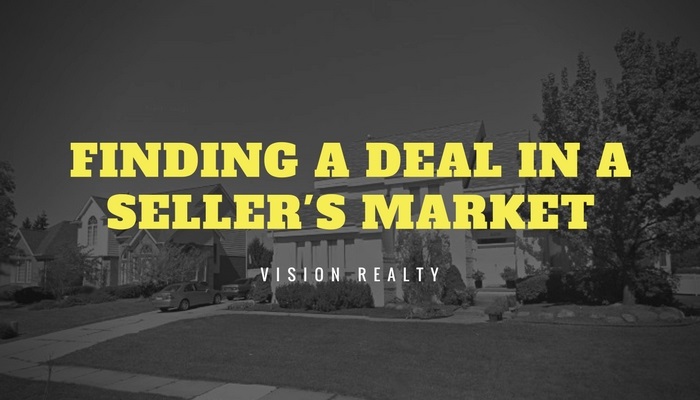 This is why finding a bargain in a seller's market is really any home that you didn't have to pay full price for, but even those are getting hard to find. Here are three tips to finding a bargain in a seller's market.
#1. You have to be quick.
This is not the type of market where you can mull it over and think on a property for a few days. You have to be ready to pull the trigger and make an offer, sometimes the very day that the house is listed. Any delay will mean someone else will jump in and may offer more. You have to be constantly looking for homes, having your agent do the same, and be ready to jump when the appropriate home becomes available.
#2. You must have the right agent.
Having an agent that can also be as quick as you want them to be is essential to getting the home you want and making an offer on it in a timely manner. Interview agents and ask them about investment properties, discounts, bargains in the market, and how quickly they will work for you. If they have another part-time or even a full-time job, they may not be able to help you with an offer when needed. I'm not saying that agents should be at your beck and call all the time, but when you're looking for a deal, time is definitely of the essence.
#3. Be flexible on the location.
If you're looking for a home in a particular neighborhood and you'll only settle for that community or neighborhood, you may be waiting a long time. If you're flexible on the size, the location, and how much work needs to be done, chances are you're more likely to find a home that will meet your search criteria faster and you may be able to get a better deal on it. Of course, you'll have some set in stone criteria that you want to stick to, but by being flexible on the location, you'll open yourself up to a much bigger pool of opportunity.
Finding a bargain does take a little bit of work and research but it still can happen even in a seller's market. Give me a call today if you're looking in the Columbus area and want an agent and brokerage that helps you get exactly what you're looking for.
Contact us below to get the most up-to-date listings for great deals in Columbus real estate.