Escalation Clauses- What are They and Do You Need One?
Posted by Donald Payne on Monday, May 10, 2021 at 8:03 AM
By Donald Payne / May 10, 2021
Comment
Making an offer on a home can be exciting, but in a competitive market where there are more buyers than homes, how can you be sure your offer will be seen amongst all the others?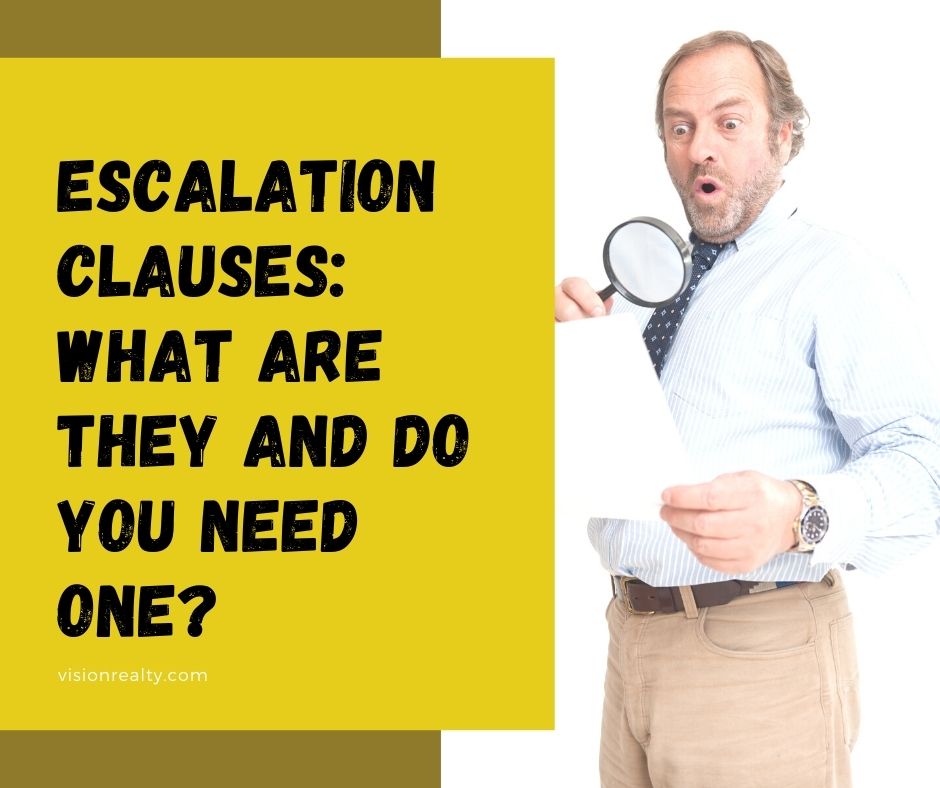 There are some ways that buyers can make their offer more appealing to a home seller, one of these strategies is to make an offer above asking price , another is to write a letter in an attempt to appeal to the owner's sentimental side, another is to wave traditional contingencies like an inspection. One increasingly popular strategy is to include an escalation clause in the purchase agreement.
What is an Escalation Clause?
An escalation clause is a clause or addendum in a purchase contract that notes the buyer will raise the offer price should the homeowner receive another offer that is higher. The buyer will specify the amount they are willing to raise their current offer should another higher offer come in. This is usually in a percentage above the competing offer with a maximum top out offer stated.
Escalation clauses are not a new strategy when it comes to real estate during a time of a seller's market. Right now more and more buyers are beginning to use them in purchase offers as the inventory stays low compared to the number of interested buyers.
Can an Escalation Clause Actually Help You to "Win" a House?
Reports have shown that current median home prices are much higher than those of just a year ago and that housing inventory is significantly down leading an even higher number of buyers to be interested in purchasing the same house. When the house you are interested in has several interested buyers an escalation clause could be a means of making your offer more appealing.
An escalation clause is not a guarantee that you will have the winning bid, research has also shown that offers made in cash and waiving financing contingencies have been the most successful. An escalation clause can be a helpful tool when paired with other factors of a strong offer though.
When Should You Consider Adding an Escalation Clause to Your Offer?
These are the situations when an escalation clause could benefit a home buyer the most:
You Know You Will Be Competing With a Significant Amount of Other Offers. An escalation clause can help prevent you from losing out on a home simply because another offer came in just above yours.
You Want Your Offer to Get Noticed and Remembered. An escalation clause on an already strong and appealing offer can show that you are dedicated and serious about purchasing the home. It gives a boost to an already strong offer.
You Have Cash to Cover an Appraisal Gap. Homes that have several offers most often sell above the listing price. When this happens it is not uncommon for the home to appraise for less than the purchase offer amount. Including that you have cash to cover the extra amount above the appraisal to ensure the sale will still go through makes your escalation clause all the more enticing.
An escalation clause can be very useful to help you get an edge above competing offers, but it is not a guarantee. It is always a good idea to discuss what the best strategy to a strong offer on a particular property would be will a trusted and experienced buyers agent.
For more information on purchasing a home in Columbus, Dayton real estate or surrounding areas please contact us at any time.
MORE: