Easy Ways to Organize Your Home Closets
Posted by Donald Payne on Wednesday, November 9, 2022 at 7:30:39 PM
By Donald Payne / November 9, 2022
Comment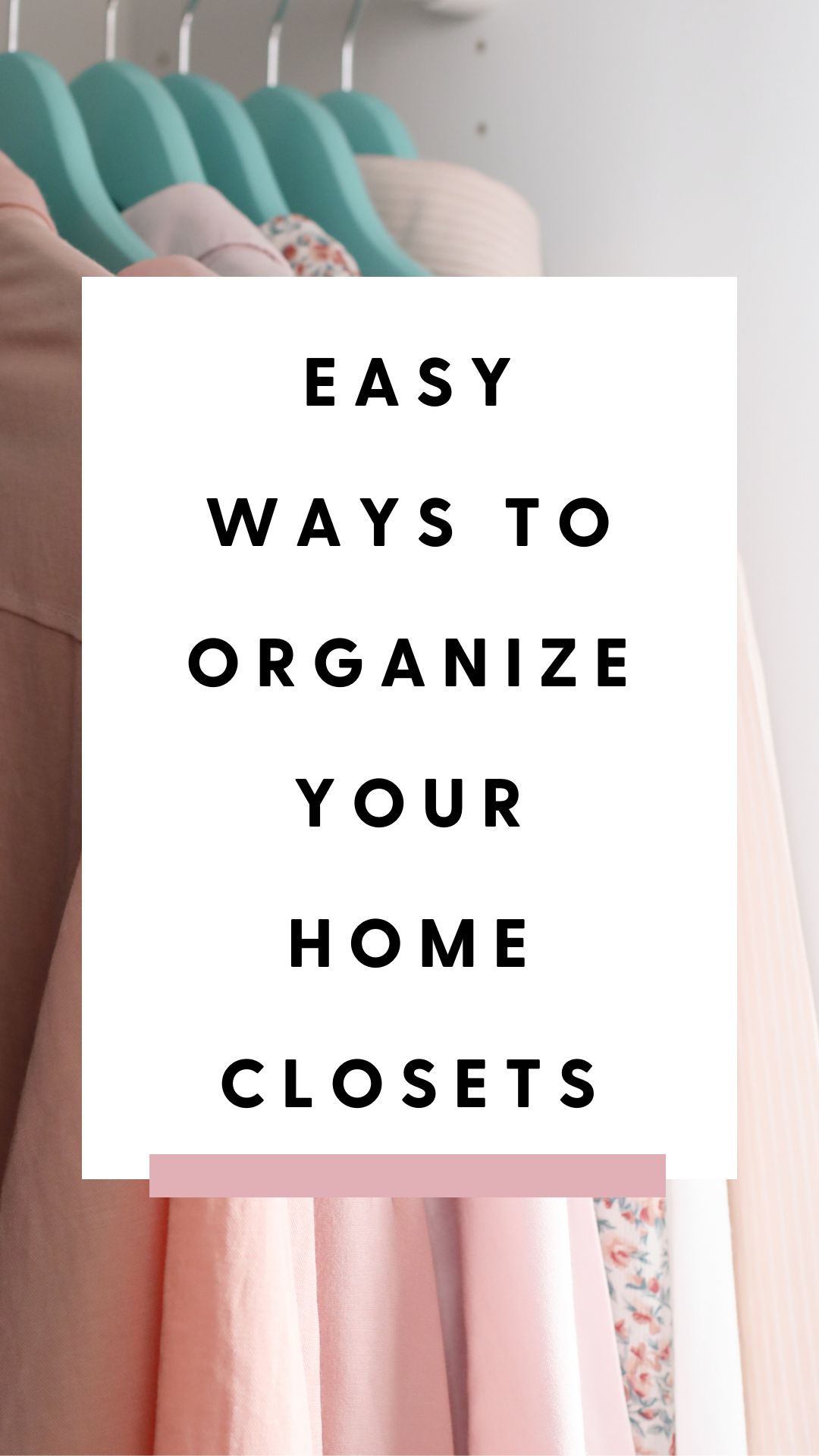 Keeping a closet tidy and neat can seem like a never-ending job. It may be that you need more storage space, but if you have nowhere to extend your closets to you are subject to making the space you have work for you.
With a great organizational system, you may realize you actually have more space than you thought. Here are some easy ways to get your closet organized and have it working better for you.
Declutter
The first step to making sure your closet is organized and working for you is to get rid of anything that is not used and just taking up space that is valuable. If you are organizing a clothing closet for example it is a good idea to consider tossing out anything that you have not worn in the last couple of months depending upon the weather season you are in.
Decide what your closet really needs out of an organization system
It's fun to watch professional organizers on tv go through a closet and make it look amazing and functional, but trying to put those exact plans into your space may not be what you need.
You want to make sure that you are making your closet work for your specific needs. In some closets, this may mean more shelving, and in others, it may mean more space for hanging items up.
Sort items by type
The most organized of closets have a place for everything and everything in its place. The easiest way to do this is to keep the same type of items together in a section of the closet. This makes it easy to find what you are looking for when you need it by just going to the specific section of the closet for that item.
Maximize every square inch
Are you using every bit of space possible in your closet? Often this will be open spaces above or below your hanging clothes. If there is a shelf above your hanging rack see if more organization could be set on that shelf to utilize the empty space often left at the top of the wall. For example, you may be able to put in some extra bins to create more than one shelf and be able to store more items.
Add Lighting
A dark closet is hard to navigate and makes it very tempting to just throw things in haphazardly. A well-lit closet where you can see how everything functions and where everything belongs encourages you to put things back in their proper place and keep them organized.
Organized closets are a huge attraction to homebuyers
If you are hoping to sell your home one of the ways you can spruce up your home and make it more attractive when buyers come to look at it is with organized closet space. While it may not add $10,000 to an offer made on your home it can give you that winning edge over comparable homes in your area. A closet that is well organized helps to communicate that the home has plenty of storage and will help make the buyer's life that much easier. It is a great extra detail that helps add interest to your home
For more information on selling a home in Columbus and surrounding areas please contact us anytime.