Current Laws and Regulations in Ohio Regarding Home Inspections
Posted by Donald Payne on Monday, May 30, 2022 at 6:38 AM
By Donald Payne / May 30, 2022
Comment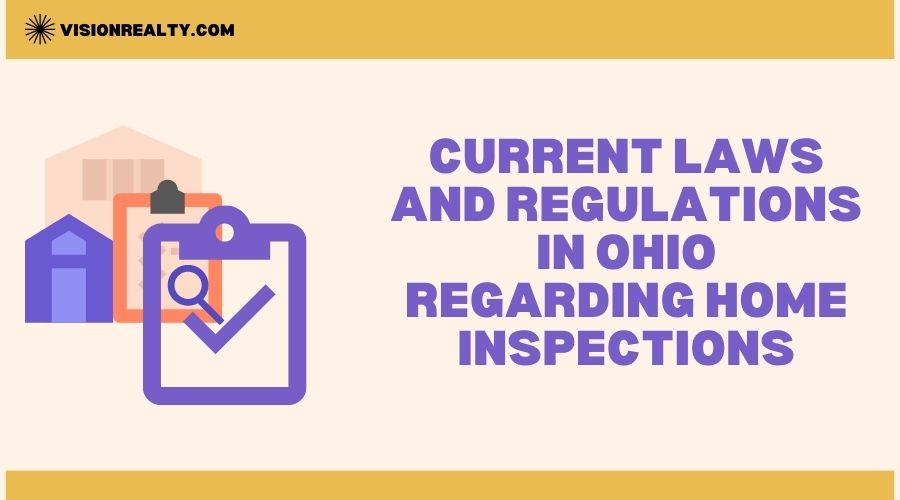 With the current highly competitive housing market many homebuyers have tried to make their home offer even more competitive by waiving some standard contract contingencies. For quite some time since the seller's market has begun the most common waived contingency has been the home inspection contingency. This means that a home buyer writing a contract offer is stating that they are releasing their right to walk away from their offer because of any item found in a professional inspection.
With a plan to waive a contingency to try and get an edge up on the competition and look more promising than other offers buyers have resorted to trying some alternative methods of conducting a home inspection before officially making an offer. This has included some buyers bringing an inspector with them at the time of first touring a home in person.
Due to all of these creative ways of having an inspector look over a potential property purchase the superintendent of the Ohio Division of Real Estate and Professional Licensing has sent out a notice reminding all real estate professionals of the rules and regulations regarding ethical and legal home inspections in the state of Ohio.
The Division of Real Estate and Professional Licensing would like to remind everyone involved in real estate transactions that any visual examination of a readily accessible component of a residential building for services of a client by a home inspector is considered a home inspection and needs to comply with Ohio license law and regulations that have been set out by the Ohio Home Inspection Board.
The regulations that pertain to real estate transactions according to the standards of practice and the cannons of ethics include the following expectations.
- Before a licensed inspector begins a home inspection in Ohio, they must have a written contract in place with the client.
- Any home inspection carried out by a licensed professional needs to be performed pursuant to that written contract with the client.
- According to law and regulation a client is a person that agrees upon a written contract with a home inspector to obtain the services of the home inspector with compensation to conduct a home inspection and provide a written report of the current condition of the residential dwelling of interest.
- A report in oral form performed for a client or an agent working on behalf of a client of any findings from a home inspection is prohibited.
Home inspections in Ohio of readily accessible components in residential dwellings are permitted under Ohio administrative rule 1301:17–1–17 if the following requirements have been satisfied:
- There is a written contract entered into by both the licensed home inspector and the client before any inspection whatsoever has been performed
- This written contract clearly communicates and identifies any systems or components on the property that will and will not be inspected by the licensed inspection professional
- This written contract communicates in clear terms or states a reason any system or component on the property was not inspected
- Any system or component on the property that was inspected by the licensed professional needs to have been inspected in compliance with Ohio laws and regulations
- Licensed home inspection professionals need to produce a written report to the client containing all of their findings
- All written reports compiled by licensed professionals in Ohio in compliance with Ohio laws and regulations need to clearly state the protection of all parties involved in all systems and components that were inspected and those that were not inspected by the specific licensed professional. For anything not inspected a reason for which an inspection was not conducted needs to be included within the written report.
It is also important to remember that in the state of Ohio if a real estate professional provides a name of professional licensed home inspectors this professional is required to provide at least three names of licensed active professionals to their clients. This is under the Ohio revised code 4735.22. Under this regulation, a licensed home inspector is not allowed to offer exclusive services to a real estate brokerage or agent.
With all of the current misinformation about your rights to a home inspection, it is good for both buyers and sellers to know the current rules and regulations for the state of Ohio where inspections are concerned.
For more information on real estate in Columbus and surrounding areas please contact us anytime.