Condo, Townhome, or Single-Family What Type of Home Should You Choose?
Posted by Donald Payne on Tuesday, May 9, 2023 at 7:29:07 PM
By Donald Payne / May 9, 2023
Comment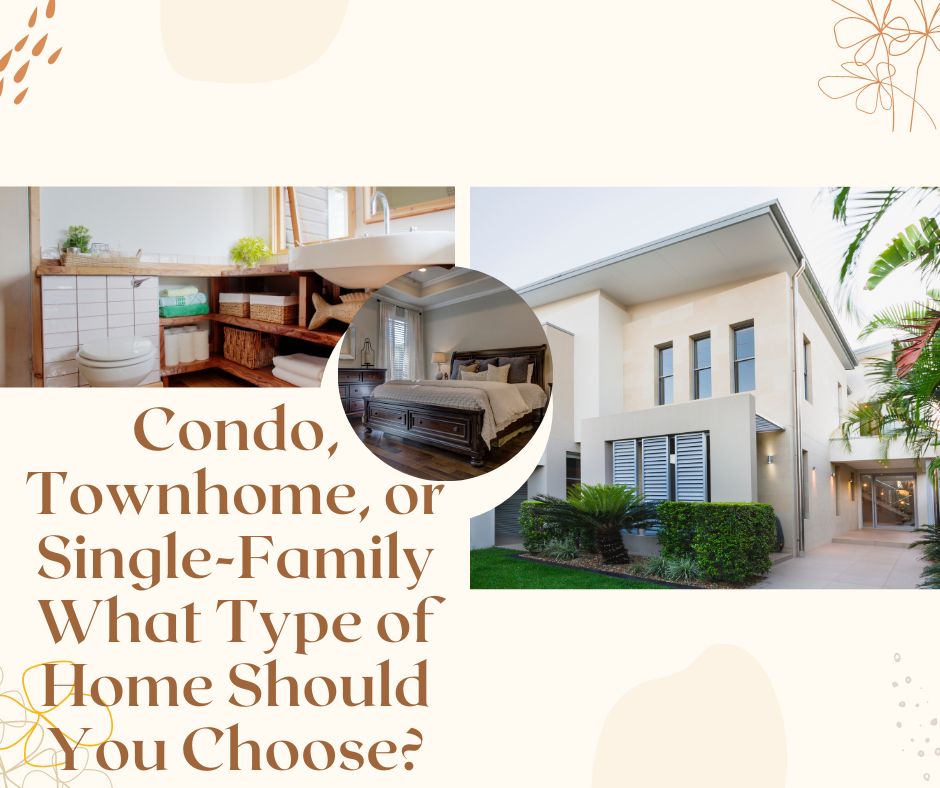 Columbus is a growing and thriving city with several different property types available to choose from. A Columbus home buyer has almost every property type at their fingertips within the city limits and just outside of them within a commutable distance. And then there is the wide range of neighborhood styles that puts a whole other level of variety into play.
Being able to choose between several different types of condos, townhomes, row homes, and many different types of single-family properties in Columbus, a buyer may wonder which they should choose.
Some home buyers feel that a single-family home is the ultimate American dream of homeownership. But each style of purchasable home comes with its own benefits and perks. Deciding on what type of Columbus home you should buy really depends on your preferences and the factors of living in each type.
Here are some good things to consider when deciding on what type of Columbus home to search for
How much space do you truly need?
Maybe you are currently living in a cramped apartment and need just a bit more room. Maybe you already live in a sizeable condo and it still isn't holding your family and all of their belongings. Sometimes you may find that the amount of space you are looking for just can't be found in a luxury high-rise condo in the city (at least not within your buying budget). Sometimes the space you need will help to make the decision for you.
Maybe you are finding that as you are working from home that having a space away from things with complete quiet is only available in a single-family property in a quiet neighborhood. The amount of space and type of space can help steer your homebuying decisions.
How Much Time Do You Have and How Handy Are You?
Different property types come with differing levels of care and maintenance and the time it takes to give these things the proper attention. A condo home is going to come with the least amount of personal maintenance responsibilities.
Townhome properties come with a bit more needs as compared to a condo. A single-family home is going to the most amount of required maintenance because there are no shared structures and a lot more landscape.
This is something important to consider. When you make a large investment in purchasing a home, you want to maintain it so it works properly and retains its highest value possible. The more house and more land you own the more time it will take to maintain it. This is where a big advantage comes in purchasing a condo. Especially one with plenty of services (just don't forget it also some with condo dues).
What About Privacy?
We all have different preference levels when it comes to our privacy. We all need some on some level, but some people may not need as much as others. Maybe you like being able to easily get to know neighbors and guarantee that you will get to talk to them on a daily basis. This is a great asset for some that living in a close community like a condo provides.
Some people are perfectly content making their own opportunities for spending time with others. They would prefer to be able to go home and be completely in peace unbothered by passing someone on the stairs or hanging out with them in an elevator or bumping into them in the shared driveway.
Others may feel lonely not even seeing another person as they pull into their driveway with several acres of land surrounding them. It may feel as if they have entered into a world where they are the last surviving souls. They would rather walk out their front door and have several opportunities to greet their neighbors.
Every type of Columbus home comes with its own perks and deciding which property is best for you will depend upon your preferred lifestyle, how close you would prefer to be to work, and your buying budget.
If you need help deciding on what Columbus home and neighborhood would suit you best give us a call. We are highly knowledgeable in all Columbus real estate and are here to help you in your home-buying adventure.