Columbus is Winning the Real Estate World
Posted by Donald Payne on Sunday, June 21, 2020 at 8:25 PM
By Donald Payne / June 21, 2020
Comment
Search just a little bit and you'll find the Columbus is one of the fastest growing cities in the US. There are literally 20+ articles about how Columbus Ohio is one of the fastest growing cities in the country when it comes to larger populations. The growth rate in Columbus represents a 1.79% year-over-year population increase which is the fastest percentage of change only behind Seattle at 2.47% and Fort Worth Texas as 2.18%.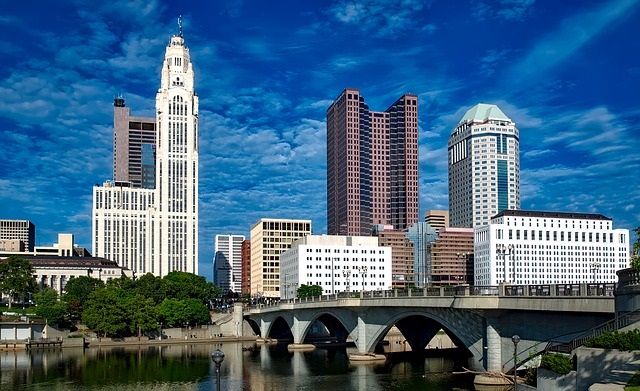 What's even more interesting is that the smaller Canal Winchester, just southeast of Columbus, shows that this small community is growing faster than any other community in the state of Ohio. Canal Winchester grew by 4.4% between 2016 and 2017 narrowly edging out Dublin in terms of growth rate.
Canal Winchester gets its name from the Ohio and Erie Canal and today, Canal Winchester is preparing for even more growth. The city has planned new parks, improving the local high school, and adding new retail shops annually. Even though it's still a small community, it's generating an enormous rate of growth. Canal Winchester at about 350 people over the last year but Columbus still keeps its title is the 14th largest city in the country adding over 15,000 people last year alone.
So what is it about Columbus? Prosperity depends more and more on creating successful cities and places like Columbus and Seattle can offer some clues to that success. Some cities can restrict new housing development so this prevents population but it's more than just that. Columbus came in #4 on the largest percentage change from 2016 to 2017 and metropolitan areas are naturally very fragmented. It's surprising to note that most of these increases were in sunny places to the south and west, so it's curious the Columbus and Seattle, specifically north of most of these southern states, are seeing great increases.
Like many successful cities, Columbus is built around a great university, Ohio State. There are about 60,000 students and university graduates, high skilled university employees and students make up a large available pool of educated, talented people. Many of which stay in the Columbus area. This puts the city's percentage of residents with bachelors degrees well above the national average.
Columbia's educated workforce has a reputation for business-friendly policies and good urban planning along with job growth all make up a recipe for job growth and success.
With our total population at nearly 880,000, Columbus leads the way as a great place to work, live, and play. Start your online search for all Columbus real estate with my website or simply contact our office today for more details or answers to any of your Columbus real estate related questions.